Books
J.K. Rowling's alternate, fictional history of the Salem Witch Trials is fascinating
Turns out there really were witches involved, according to the author.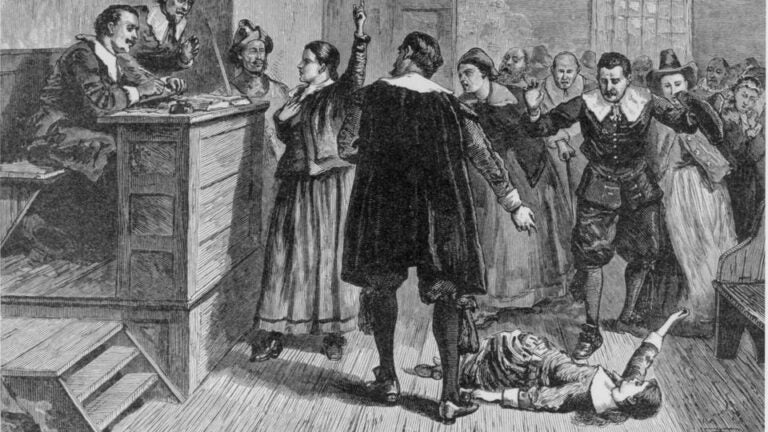 The events in J.K. Rowling's Harry Potter universe took place almost exclusively in Europe, only making passing mentions to witches and wizards on other continents. But with the American-centric film Fantastic Beasts and Where To Find Them coming in November, Rowling has begun to flesh out America's magical history with four new short stories on the website Pottermore, including one about the Salem Witch Trials released Wednesday morning.
Rowling's take on the hysteria that gripped Massachusetts in 1692-93 is understandably a bit different than the history books taught us.
For one, evil wizards known as Scourers were even more at fault than the Puritans, hunting down both wizards and regular humans (known as No-Majs in America, according to Rowling) and burning them at the stake.
The famous Salem Witch Trials of 1692-93 were a tragedy for the wizarding community. Wizarding historians agree that among the so-called Puritan judges were at least two known Scourers, who were paying off feuds that had developed while in America. A number of the dead were indeed witches, though utterly innocent of the crimes for which they had been arrested. Others were merely No-Majs who had the misfortune to be caught up in the general hysteria and bloodlust.
According to Rowling, as a result of the hysteria, most remaining witches and wizards fled America, while magical folks on the other four continents chose not to immigrate there. It took until the 20th century for America's wizarding population to catch up with the other continent's numbers.
You can read Rowling's full story on Pottermore here.