Books
A new J.K. Rowling story tells the origins of a magic school set in Massachusetts
Ilvermorny School of Witchcraft and Wizardry sits atop Mount Greylock.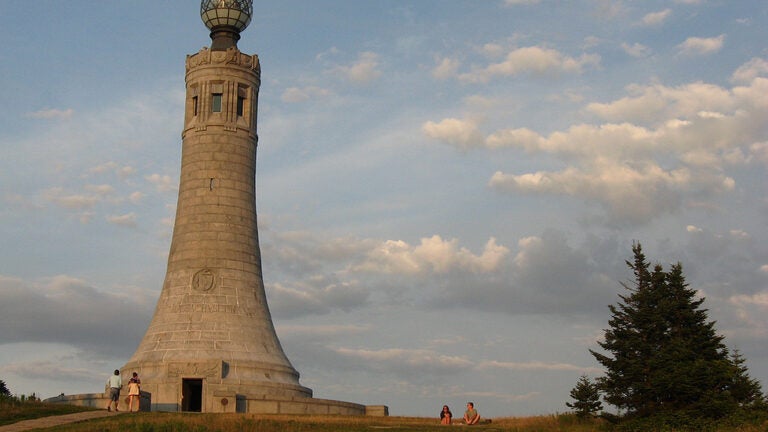 The wizarding world of Harry Potter has crossed the pond in the past, and now there's a new story by J.K. Rowling that tells the tale of a witch who sailed to Massachusetts on the Mayflower and started a school for witchcraft.
The short story, released today on Pottermore, details the history of the Ilvermorny School of Witchcraft and Wizardry, which is part of the North American school of magic. The school was founded in the 17th century, according to the story, and sits atop Mount Greylock, the highest natural point in Massachusetts, in the Berkshires.
Rowling's story focuses on Isolt Sayre, an Irish girl who was "the offspring of two pure-blood wizarding families," but who became orphaned when an attack on her home resulted in the death of her parents. Sayre set sail on the Mayflower in 1620 and made it to Massachusetts. She didn't think the Puritans would be friendly toward a witch, the story goes, and so she set off into the woods alone.
Eventually, Sayre comes to Mount Greylock and starts a school for magic. Just like at Hogwarts, the school has four houses, named after magical beasts: the Thunderbird, which creates storms as it flies; the Wampus, a panther-like creature that is "almost impossible to kill;" the Horned Serpent, which Sayre could talk to; and the Pukwudgie, a large-eared creature distantly related to the European goblin.
This origin is the backstory to the upcoming movie, Fantastic Beasts and Where to Find Them, which is set in America and focuses on wizard Newt Scamander in the years before the Harry Potter series.
Just like with Hogwarts, Pottermore members can take a quiz to see which Ilvermorny house they would be sorted into. Read the full story on Pottermore here.