Books
Lin-Manuel Miranda is releasing a book of inspiration illustrated by an MIT doctoral candidate
Get ready for more art — and motivation — from the 'Hamilton' creator this fall.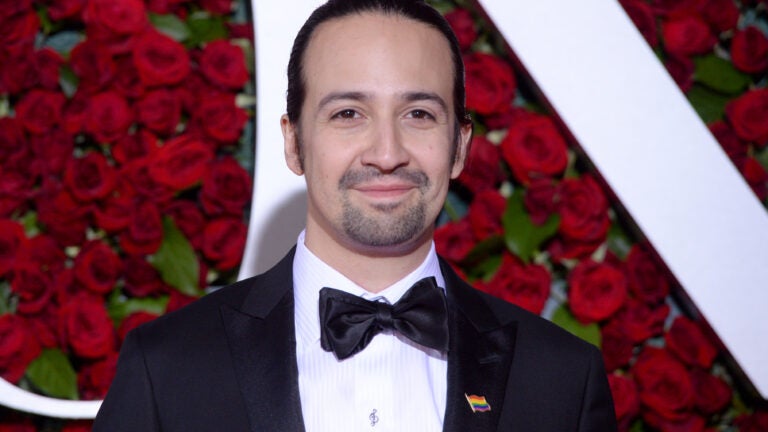 Gmorning. Lin-Manuel Miranda is releasing a book.
The "Hamilton" creator announced on Twitter Tuesday that he has written "Gmorning, Gnight! Little Pep Talks for Me & You," to be published by Random House. The book will be a "best-of" collection of some of Miranda's short, uplifting poems that he regularly posts on social media early and late in the day and that usually start with "Gmorning" or "Gnight."
Gmorning.
You are
the home-cooked meal
the just-right pillow
the song of the summer
and no one else on this EARTH is you.
Thanks for showing up.

— Lin-Manuel Miranda (@Lin_Manuel) June 21, 2018
Gnight.
You are the homemade frosting
the softest blanket
the impromptu dance party
and no one else on this EARTH is you.
Thanks for existing. Come back tomorrow.

— Lin-Manuel Miranda (@Lin_Manuel) June 22, 2018
"Before he inspired the world with 'Hamilton' and was catapulted to international fame, Lin-Manuel Miranda was inspiring his Twitter followers with words of encouragement at the beginning and end of each day," Random House wrote in a release announcing the book. "He wrote these original sayings, aphorisms, and poetry for himself as much as for others. But as Miranda's audience grew, these messages took on a life on their own."
The book will be illustrated by Jonny Sun, a famous internet personality based in the Boston area with more than 560,000 Twitter followers. According to his website, Son is currently a doctoral candidate at MIT, an affiliate at the Berkman Klein Center for Internet and Society at Harvard University, and a creative researcher at the Harvard metaLAB, where he studies social media, virtual place, and online community.
Sun wrote and illustrated a 2017 book, "everyone's a aliebn when ur a aliebn too," based on his online alter-ego, "jomny sun," a spelling-challenged "aliebn" who writes both deeply silly and deeply probing thoughts about humanity.
look. life is bad. evryones sad. we're all gona die. but i alredy bought this inflatable boumcy castle so r u gona take ur shoes off or wat

— jomny sun (@jonnysun) November 8, 2013
TREE: [sees christmas tree thru window] who dose he think he is. all dressed up. too good to be outside
ANOTHER TREE: be nice, he is dying

— jomny sun (@jonnysun) December 25, 2014
"Gmorning, Gnight!" is available for preorder now, and will be released on Oct. 23.