Books
Geoff Edgers talks Aerosmith, Run-DMC, and 'Walk This Way' at Tufts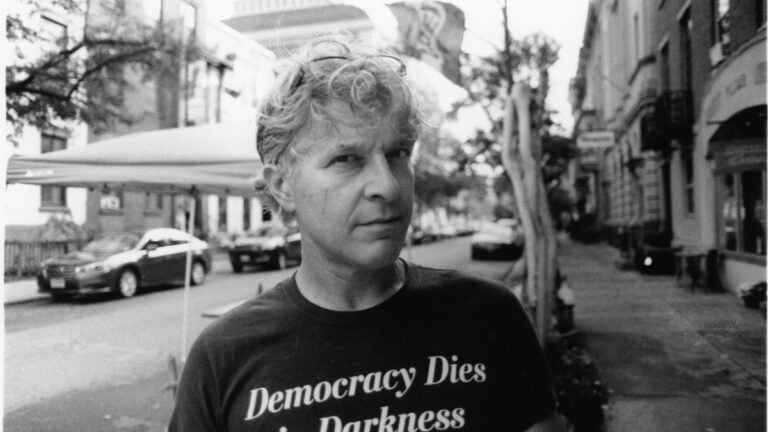 One day in 1986, Geoff Edgers, a kid from Brookline, heard Run-DMC's cover of Aerosmith's "Walk This Way'' on Boston rock radio station WBCN. It was a pivotal moment, for music and for culture.
"[T]he fact that WBCN played a rap song changed the world,'' Edgers said, "because WBCN was a leader and other radio stations followed and then MTV followed. Soon, rap was in the mainstream.''
The Concord resident, and former Globe arts reporter, has now written a book, essentially, about that moment: "Walk This Way: Run-DMC, Aero­smith, and the Song That Changed American Music Forever.''
Edgers, who now works for The Washington Post, will talk about his new book at his alma mater, Tufts University, on Wednesday.
The book's thesis, in a nutshell, is that "Walk This Way'' bridged the gap between rock and rap, and between cultures, helping rap to enter mainstream rock culture, finally landing on commercial radio and MTV.
Edgers spoke to more than 75 people for the book, including every member of Aerosmith, Joseph Simmons (a.k.a. Run), Darryl McDaniels (DMC), producer Rick Rubin, and former Aerosmith manager Tim Collins.
"I hope the nitty gritty of that moment, the time from 1979 to 1986, when Aerosmith was struggling and trying to regain their footing, will be exciting for Boston folks, and everyone, to read,'' said Edgers, who'll be speaking at Varis Lecture Hall, Granoff Music Center, at noon.
Edgers delves into great detail about what led the rappers into the studio with the rockers and "what actually went down'' on March 9, 1986, the day of the recording.
"I was able to find 20 minutes of previously unseen footage from the Viacom vaults of that day and I showed it to Run, Darryl, and Rick Rubin to help them rebuild the moment. It is revelatory, particularly watching how little each side — [Steven] Tyler and [Joe] Perry versus Run-DMC— seem to actually know about each other when they go to record the song.''
Lauren Daley