Books
10 takeaways from 'The Secret to Superhuman Strength' discussion with Alison Bechdel
"As I've gotten older, I've felt more and more that real strength is acknowledging and embracing your vulnerability," the author said on Wednesday.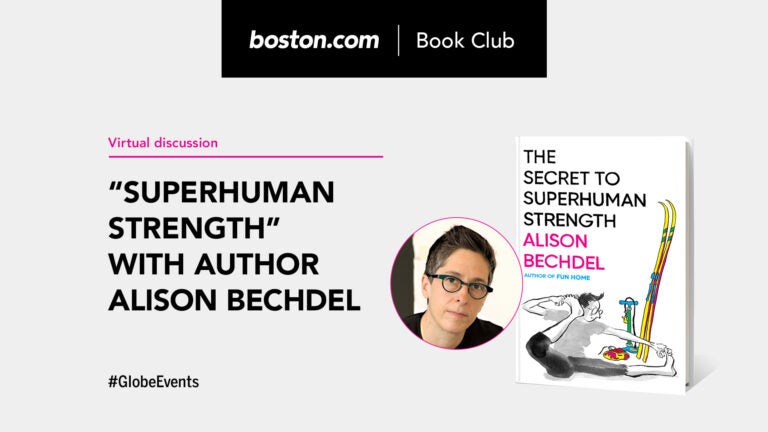 On Wednesday, the Boston.com Book Club hosted a virtual discussion with author Alison Bechdel on her graphic memoir, "The Secret to Superhuman Strength." Moderated by Tod Gross of Burlington, Vermont's Phoenix Books, our conversation covered vintage comic book ads, moments of enlightenment, her composition process, and how her definition of strength has evolved with age.
Ahead, we share the top takeaways from the event, and you can also watch the full recording here.
The book title comes from a Charles Atlas ad
When Bechdel was eight or nine years old, she happened upon an advertisement featuring bodybuilder Charles Atlas while reading a comic book. "I was always just riveted by the Charles Atlas ads," says the author. "Here was Charles Atlas, this big guy in his leopard print Speedo, urging you to build yourself up so you don't get bullied—and I thought that sounded great. One day, I saw an ad promising the secret to superhuman strength for a dollar and I couldn't resist and I sent away for it."
Exercise evokes the same feeling as being in a creative groove
Exercise and creative work both produce a trance-like state for Bechdel where she can momentarily forget herself and find a flow, which is something that does not come as easily for her as an adult: "That flow is more elusive," she said.
Her most insightful moment of enlightenment came while taking mushrooms
"I took psilocybin mushrooms and I understood that the self is not real," said Bechdel. "The self is just this thing that's keeping us separate from everything else in the universe. And that day, I really felt that connection—that I was just woven in with everything else out there and it was the best thing ever. And I'm always trying to get it back, which is why I ski and go outside and run and look at waterfalls.
Bechdel has kept a journal since age 10
However, the journals weren't as helpful to her in the memoir-composing process as you might think. Rather than sifting through the thousands of pages of journal entries she's collected over the decades, Bechdel preferred to use her imagination to fill in the gaps.
She writes using a special font in Adobe Illustrator
Bechdel works in a drawing program rather than a typical word processor. She uses Adobe Illustrator and works in a font created especially for her that mimics hand lettering. And despite her affinity for images and text in tandem, Bechdel typically works with text first and still considers it a very visual process. "It's different than writing in a word processing program," she said. "I'm writing a little box of narration or a dialogue balloon or thought balloon and I'm placing it in a panel visualizing what the image is going to be for those words."
The images are what drive her story process
"I think very much in a fusion of words and images," she said. "As cartoonists go, I'm pretty word heavy. I love words and language and put a lot of that in my work, but I can't really think through a story or an idea without images…If I can draw a picture, that somehow unlocks something and I make mental connections that I can't with just words."
The memoir shows a new, experimental style of illustration for the author
Bechdel usually carefully composes her comics in pencil before tracing them in pen. And that's how she illustrated most of her graphic memoir, too. But in certain scenes, she tried her hand at using a brush to make softer, sweeping, spontaneous strokes—inspired by sumi-e, a style of Japanese ink painting. "I love that style of drawing; it's kind of a spiritual practice for the people that do," said the author. "I did it as a kind of an experiment in this book, pushing myself to draw in a more spontaneous way, because you have to be spontaneous when you're using a brush. The brush is alive. It's a way for me to get back to that childhood kind of drawing where I wasn't thinking about anyone seeing this or judging it—I was just drawing out my head for fun."
Her partner, Holly, helped complete the artwork before her deadline
When Holly Rae Taylor, a painter, agreed to step in, Bechdel gave her a rough map of what she envisioned each page to look like. This process eventually went by the wayside and the writer had to let some of her control go in the creative process, which was difficult at first, but eventually began to come naturally as the duo kept collaborating.
Bechdel found a 'judgment free' art form in cartooning
"The only way I became a cartoonist at all was because I felt that cartooning was where nobody was judging it—nobody was looking at it or critiquing it," said Bechdel. "It was kind of low-brow, off in the margins…There were people seeing my work, and it made me happy, but I wasn't into any stretch entering those big, brightly lit worlds of literature or fine art where people would really get judged. So in that marginal world, I felt very free to just develop my thing that I do. I feel like I needed that. Some people needed the pressure, I needed to have no pressure."
The author's definition of strength has changed with the pandemic
The author mentioned that the pandemic is the perfect parallel to how her own personal definition of strength has evolved over the course of her life—how we are all really just "one organism" and we need to do all that we can to keep the collective safe and strong. "The idea that we need to take care of the collective and not just survival of the fittest is kind of what my book is about and what my personal evolution of strength has been," said Bechdel. "As a child, I wanted to have this brute strength and have power over other people because I felt powerless. As I've gotten older, I've felt more and more that real strength is acknowledging and embracing your vulnerability."
---
Join our next virtual Book Club discussion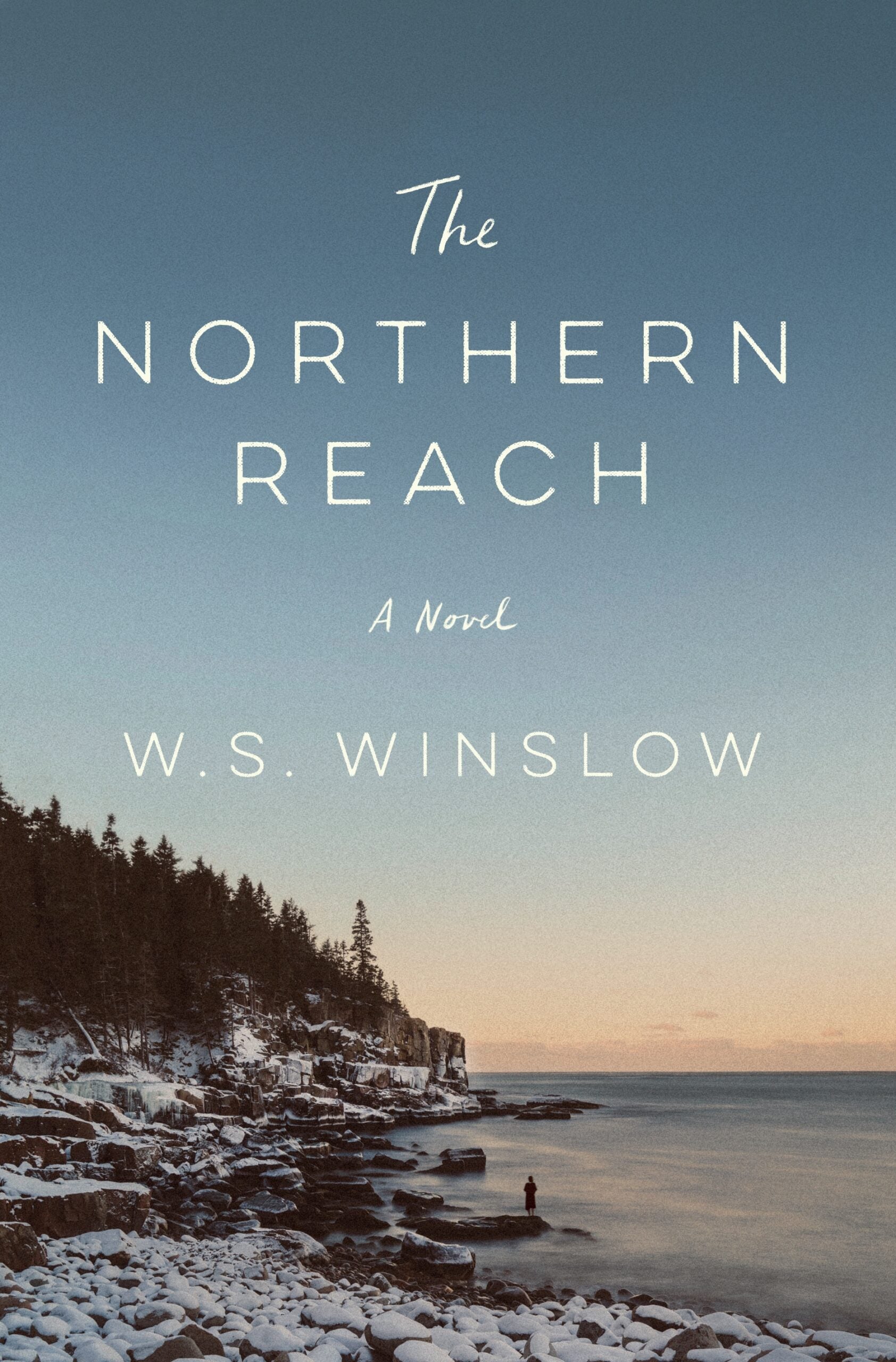 Join the Boston.com Book Club Wednesday, June 30 at 6 p.m. for a virtual discussion with Print: A Bookstore's Stephanie Heinz and featured guest W.S. Winslow on her debut novel, "The Northern Reach."
Buy the book: Print: A Bookstore | Bookshop
Boston.com Book Club's previous picks:
• "Full Dissidence" by Howard Bryant
• "The Shame" by Makenna Goodman
• "We Ride Upon Sticks" by Quan Barry
• "The Cousins" by Karen M. McManus
• "Riot Baby" by Tochi Onyebuchi
• "Fat Chance, Charlie Vega" by Crystal Maldonado
• "Things That Grow" by Meredith Goldstein
Newsletter Signup
Stay up to date on all the latest news from Boston.com