Books
25 books that you should read this summer, according to local experts
We asked staff members at Frugal Bookstore, Brookline Booksmith, Harvard Book Store, Porter Square Books, and Trident Booksellers & Café for the titles they're most excited to pick up.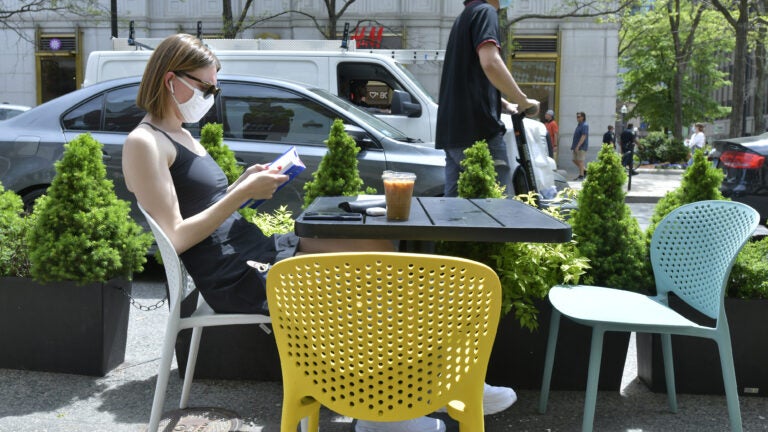 This summer may look a little closer to pre-pandemic normal, as more and more people across the country get the COVID-19 vaccine and resume trips and travel.
In preparation for the vacation season, we asked staff members at five local book stores — Frugal Bookstore, Brookline Booksmith, Harvard Book Store, Porter Square Books, and Trident Booksellers and Cafe — to share the 2021 titles they are most looking forward to diving into during the summer.
Whether you're reuniting with loved ones on vacations, enjoying outdoor adventures, or beating the heat at home, the booksellers say these works of nonfiction, novels, and poetry collections will keep you engaged and entertained all summer long.
Clarrissa Cropper, co-owner of Frugal Bookstore, recommends picking up this collection of essays on the Black experience and healing that Tarana Burke, founder of the "Me Too" movement, and her friend and well-known researcher, Brené Brown, collaborated on to kick off the summer. Contributors include Kiese Laymon, Imani Perry, Laverne Cox, and Jason Reynolds. "They're creating a space that talks about the Black experience in a predominantly white country — the United States –and all of the issues," Cropper said. "But it's also — how do we heal and move forward together, as a people, so that we can all experience this healing process together?"
If you're looking for a novel that captures summers in Massachusetts, this one is for you, according to Cropper. This story, set in the Martha's Vineyard Black beach community of Oak Bluffs, follows three goddaughters who visit every summer to stay at the home of their godmother. But the narrative begins with a summer that will be unlike others, when the women learn their godmother is moving and will give the home to one of them come the fall. "It's kind of this sisterly, healing thing," Cropper said. "They share their joys, their ups and their downs."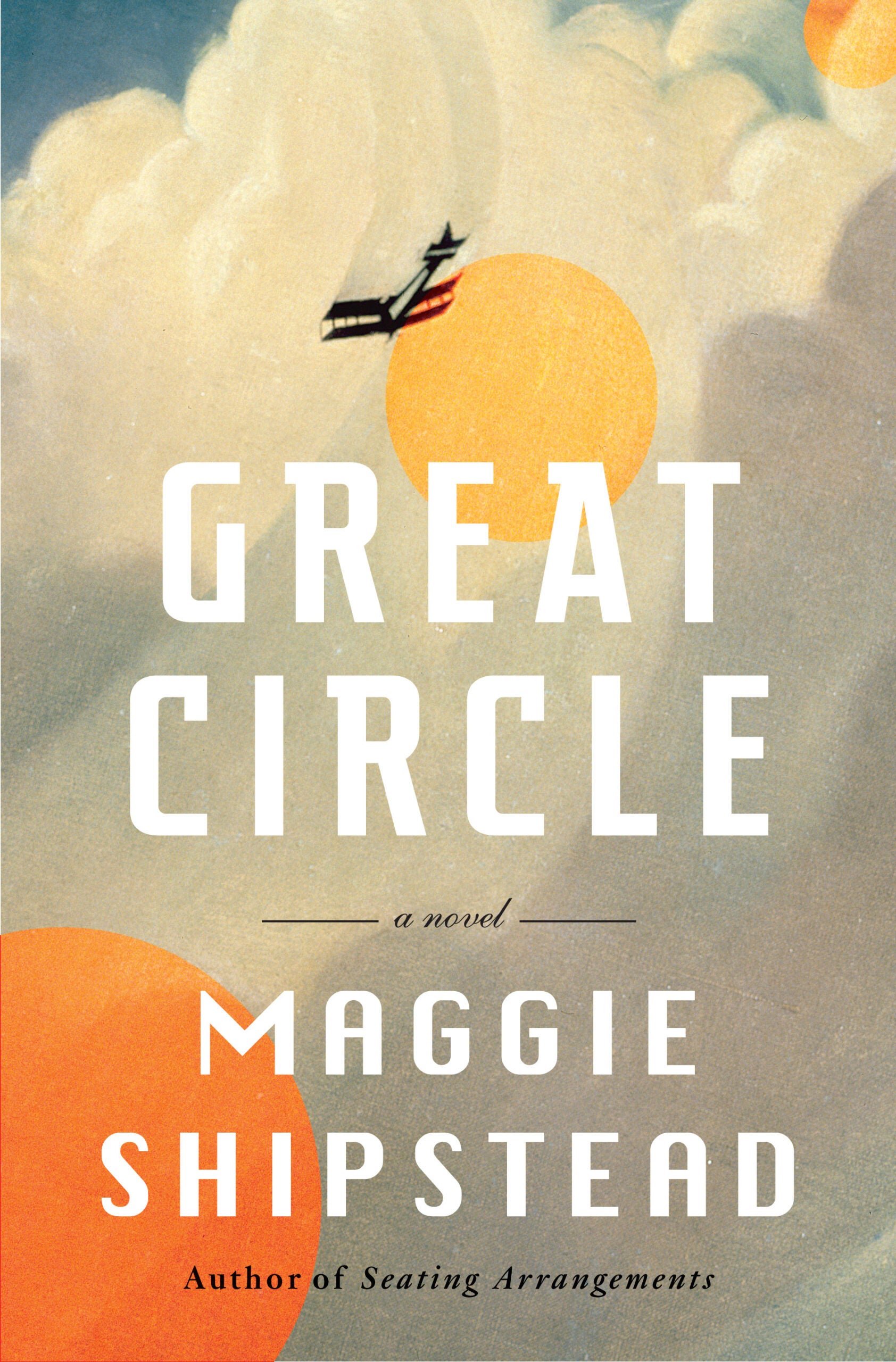 Rachel Cass, a book buyer at Harvard Book Store, said she is excited to see people pick up this big, sweeping novel that follows the lives of two twins who are rescued from a sinking ship as babies. As they grow up, the boy becomes an artist, while the girl becomes an aviator. She is lost circumnavigating the world, and a second plot line follows the present-day story of an actress who is playing the pilot in a movie and learning about her life. "It is just one of those fall-into-it, sweeping, century-spanning narratives," Cass said. "I haven't read a book like that that I loved this much in a long time. Every little bit and piece of the 600-page novel is there for a reason and I just really really loved it."
While you may know Abrams for her best-selling works of nonfiction, Cropper recommends diving into the forthcoming political thriller from the politician. The novel follows a young law clerk and what happens when the Supreme Court judge she works for slips into a coma. She learns he left instructions for her to continue an investigation he had secretly begun into a controversial court case. "It's kind of like one of those unlikely pairs coming together to solve this political scandal," Cropper said.
"Yearbook" by Seth Rogen (May 11)
If you're looking for humor this summer, Courtney Flynn, manager of Trident Booksellers & Cafe, suggests picking up this memoir from Seth Rogen. It's well-written, with the actor talking in his essays about everything from doing drugs to his antics as a teenager. "They're all written in a really funny way," Flynn said. "I think it's a great escape for people to read these essays. They're really fun and really well done."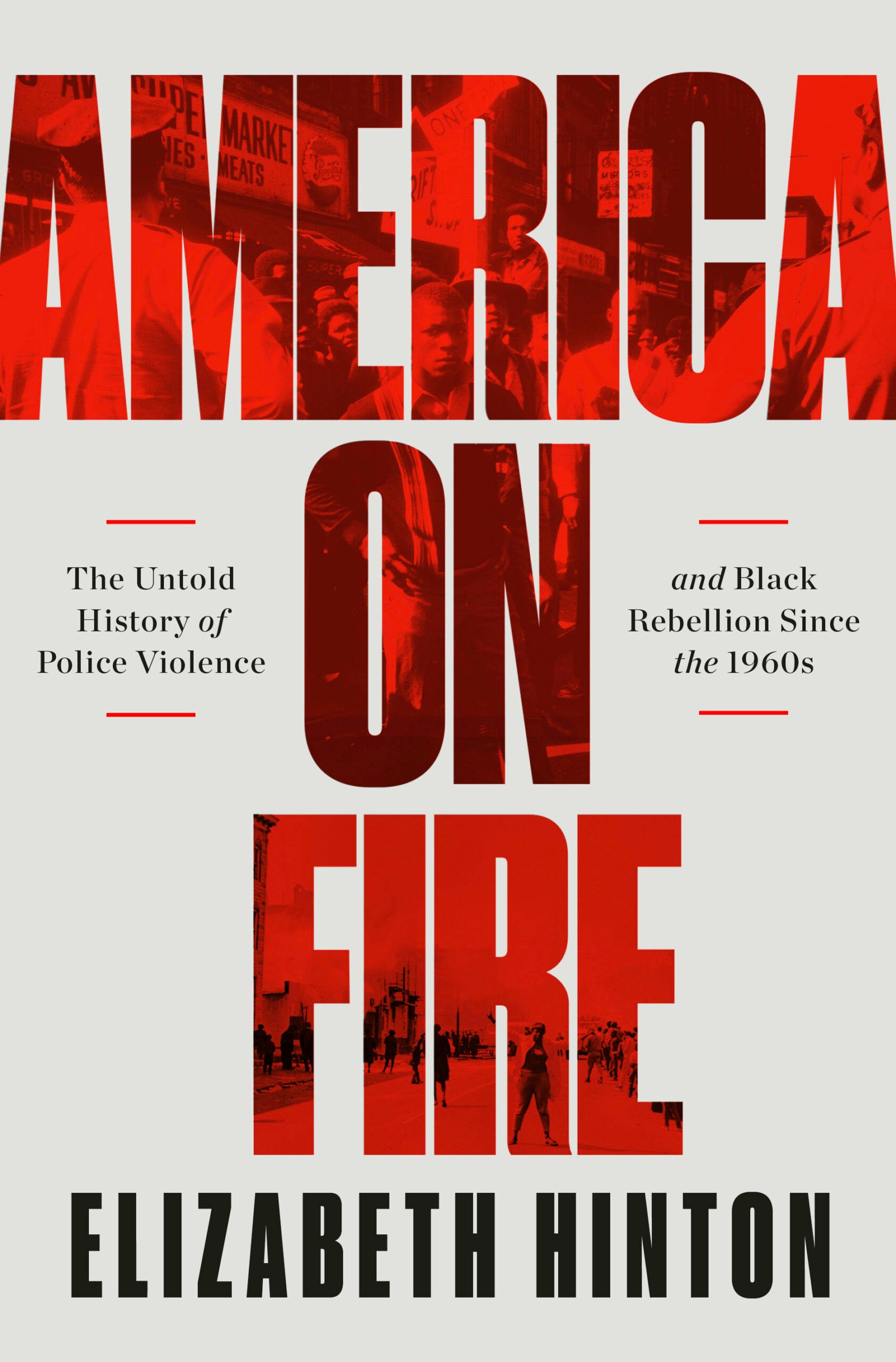 Cass is planning on picking up this work of nonfiction, which examines the history of police violence and Black rebellions in the United States since the 1960s. In the book, the Yale professor uncovers for readers the precursor events to the 2020 racial justice protests and, in grappling with history, presents the central lesson that police violence without fail leads to community violence. "[It's] obviously a really timely topic," Cass said.
If you're looking for more reading that ties into the current moment, Ellen Jarrett, book buyer and an employee-owner at Porter Square Books, recommends this comprehensive history of ACT UP, the broad coalition of activists who worked to address the AIDs crisis. The work is based on 200 interviews with members of the organization. "It's timely just because it can provide valuable lessons to today's activists because of their ability to coalesce in the face of a crisis and present a successful, unified assault on corporations, institutions, and governments who were trying to prevent people with AIDs from getting treatment," Jarrett said.
The author, host of the podcast "The Chronicles of Now," unpacks her whole life in this memoir, delving into growing up in poverty with an incarcerated father and in a household subject to her mother's unpredictable anger. Flynn said the story is deeply engrossing and will be relatable for anyone who has their own complex relationships in their lives. "It really goes into her whole life and every kind of emotional twist and turn to make her become who she became eventually," Flynn said. "It's really deeply-written and soul-searching."
Both Flynn and Lydia McOscar, assistant buyer at Brookline Booksmith, said they expect this novel to be one of the big hits of the summer. The narrative follows Nella, a young woman working as an editorial assistant at a publishing company. She's the only Black employee in the office until one day, another young Black woman joins the company. The two women strike up a work friendship, until a string of uncomfortable events occurs and things become more sinister when Nella starts finding threatening notes on her desk telling her to leave the company. "It's been described as sort of like 'Get Out' meets 'The Devil Wears Prada,' which is the perfect description," Flynn said. "It's dark, [but] there's a lot of truth in its darkness, like a lot of good novels have." McOscar said the novel reads like a thriller. "It's a big one probably for book clubs, because you'll want to read it with friends and then immediately discuss it," she said.
This new romance, from the author of "Red, White, and Royal Blue," is another Flynn recommends picking up this summer. It follows a young woman, August, who falls in love with someone on the New York City subway, only to learn that her dream girl, Jane, is literally from another time. Jane is from the '70s and has become unstuck in time, eternally riding the subway. "It's really a charming book and it's just got a fun cast of characters," Flynn said. "It's really well done."
Both Cass and McOscar said this new novel, a queer retelling of F. Scott Fitzgerald's "The Great Gatsby," is one you shouldn't miss. This time around, the story is told from the perspective of socialite Jordan Baker, a Vietnamese adoptee who is also a magician. "It's this woman who is kind of reckoning with a racist history and the dual expectations of her being a member of this privileged, mostly white, very exclusive caste," McOscar said. "But also alienated and set apart by her race in many ways. Also, the writing is just unbelievably gorgeous." Cass said the book still has the "Great Gatsby vibe," but tells of the immigrant experience from a much more modern perspective. "And it's got magic, so it will appeal to fantasy fans as well," she said.
Jarrett said she is really looking forward to this new novel, which is set in Kentucky in 1933. The book tells the story of Carol, who at 13 is separated from her father when he loses her in a card game. Through the ensuing decades, the reader is introduced to the many people she meets in her life and the mysteriously connected events that overtake them all. "[Van Booy] is a masterful young storyteller, writing from an old soul," Jarrett said. "His writing often highlights the connectedness of individual lives and the reverberations of a single act for generations."
This memoir, written in a series of essays, that focuses on the experiences of nonbinary parenthood is one Cass is looking forward to reading in the coming months. It delves into the experiences of Belc, a nonbinary, transmasculine parent, who after giving birth to his son Samson is still listed as the "natural mother of the child" on legal documents. "It's about parenthood and motherhood and gender and how those things are all wrapped up … I think it's a really important untold or underexplored topic," Cass said.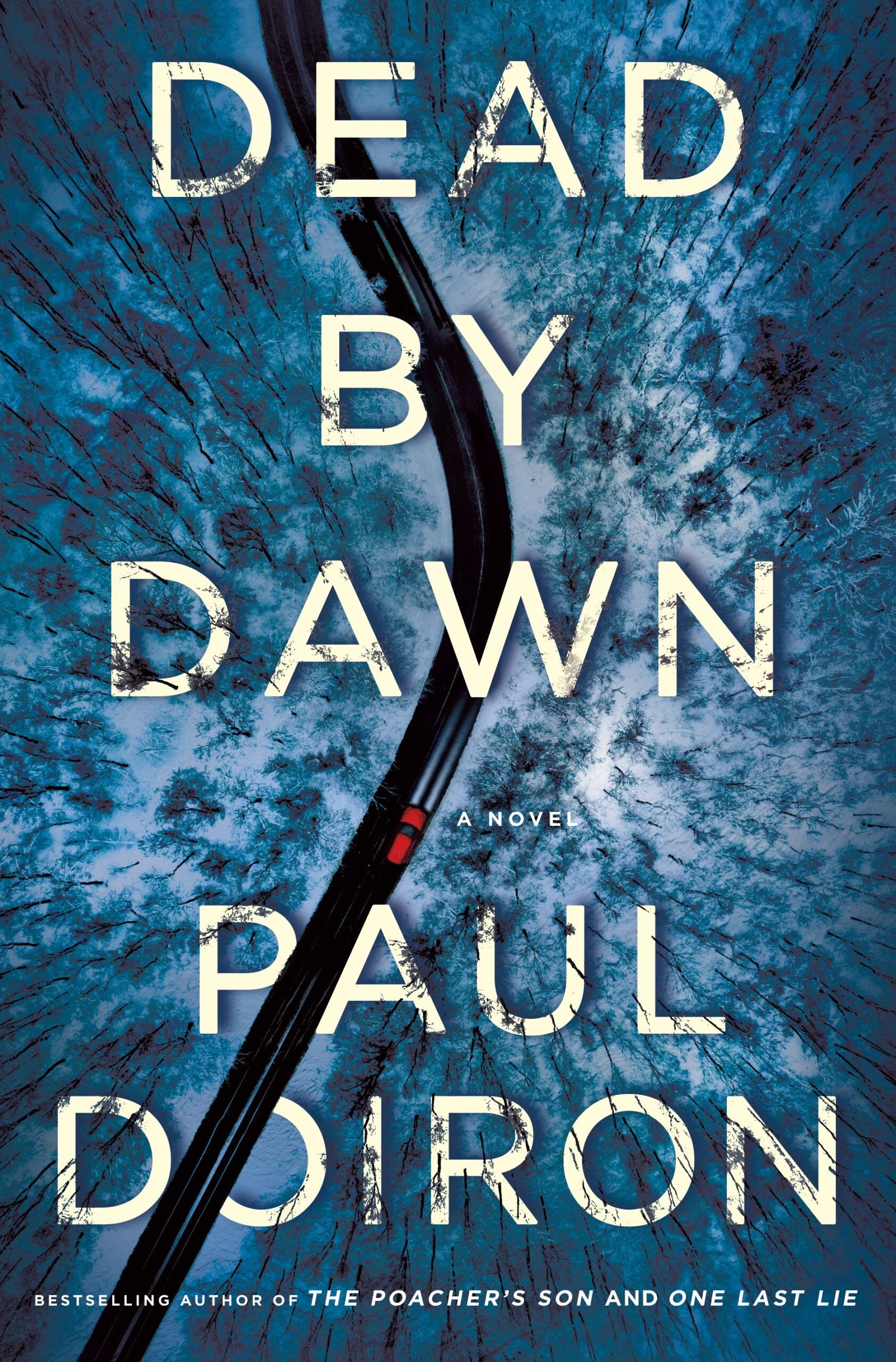 Fans of the Mike Bowditch mystery novels will not be disappointed with this, the latest installment in the series following the Maine game warden, Jarrett said. In the new thriller, Bowditch finds himself in a battle for his own survival after he starts investigating the suspicious drowning of a wealthy professor. Jarrett said Doiron's mysteries are some of her favorite reads. "When anybody is looking for a new mystery and has any interest in the natural world or Maine, these fit the bill just because he spends a lot of time describing his surroundings," she said.
"Seek You" by Kristen Radtke (July 6)
Cass said this graphic novel, which is part memoir and part sociological meditation, speaks to the current moment the world is experiencing during the COVID-19 pandemic, even though the work was written before coronavirus shut down the world. In it, Radke examines the epidemic of loneliness in America through the lenses of gender, violence, technology, and art. "We've all been away from one another for so long and we were sort of already having this crisis of loneliness in America, even before all of this, and it's just gotten so much worse," Cass said.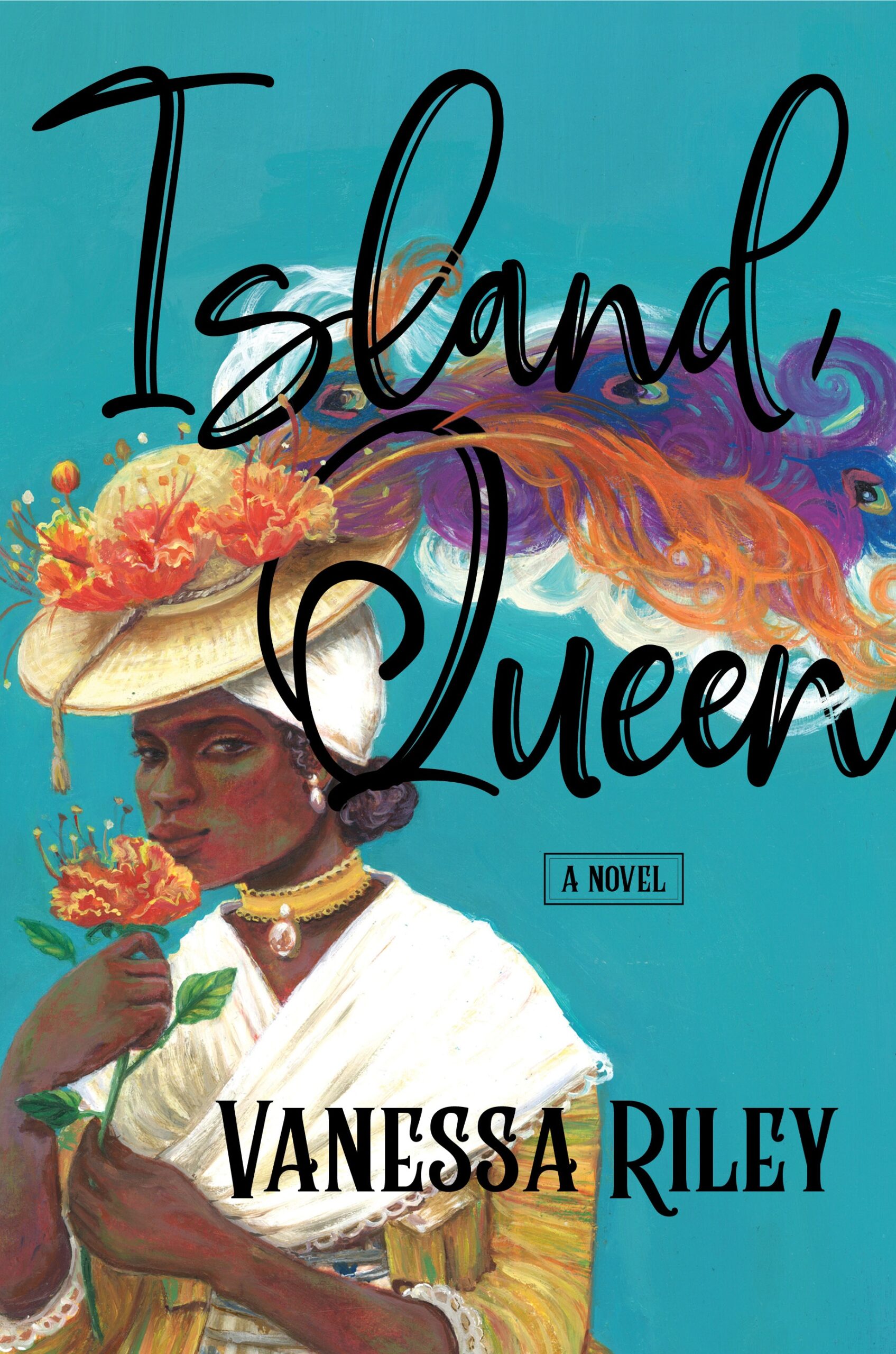 This work of historical fiction based on the true life story of Dorothy Kirwan Thomas is one Cropper is planning to pick up this summer. The narrative spins the story of how Thomas, a free woman of color, rose from slavery to become one the wealthiest and most powerful landowners in the colonial West Indies. "I'm a big historical fiction fan, and I look forward to reading about that," Cropper said. "It's something different."
If a cross between Sally Rooney's books and "The Talented Mr. Ripley" sounds intriguing to you, McOscar recommends looking out for this debut novel. The story follows two service workers, who are in a relationship, feeling run down and disappointed in their lives. But they are both enamored and obsessed with a globe-trotting influencer they follow on Instagram, Jen. They meet her by happenstance and she invites them for a getaway to the Hamptons with her friends. "It begins this love triangle that rotates to toxic and sinister very quickly," McOscar said. "And then things get kind of supernatural and very funny and spooky and weird."
This debut collection of poetry was originally published in 2015, launching the career of one of America's most important young poets, and it is being reissued after being out of print. Jarrett said it isn't to be missed. "She's known for melding poetry and pop culture, especially as it relates to Black womanhood," she said. "So this reissue serves as kind of a nugget of archival insight into the evolution of our popular culture and Parker's own personal development, to see where she was then and is now from her newer work."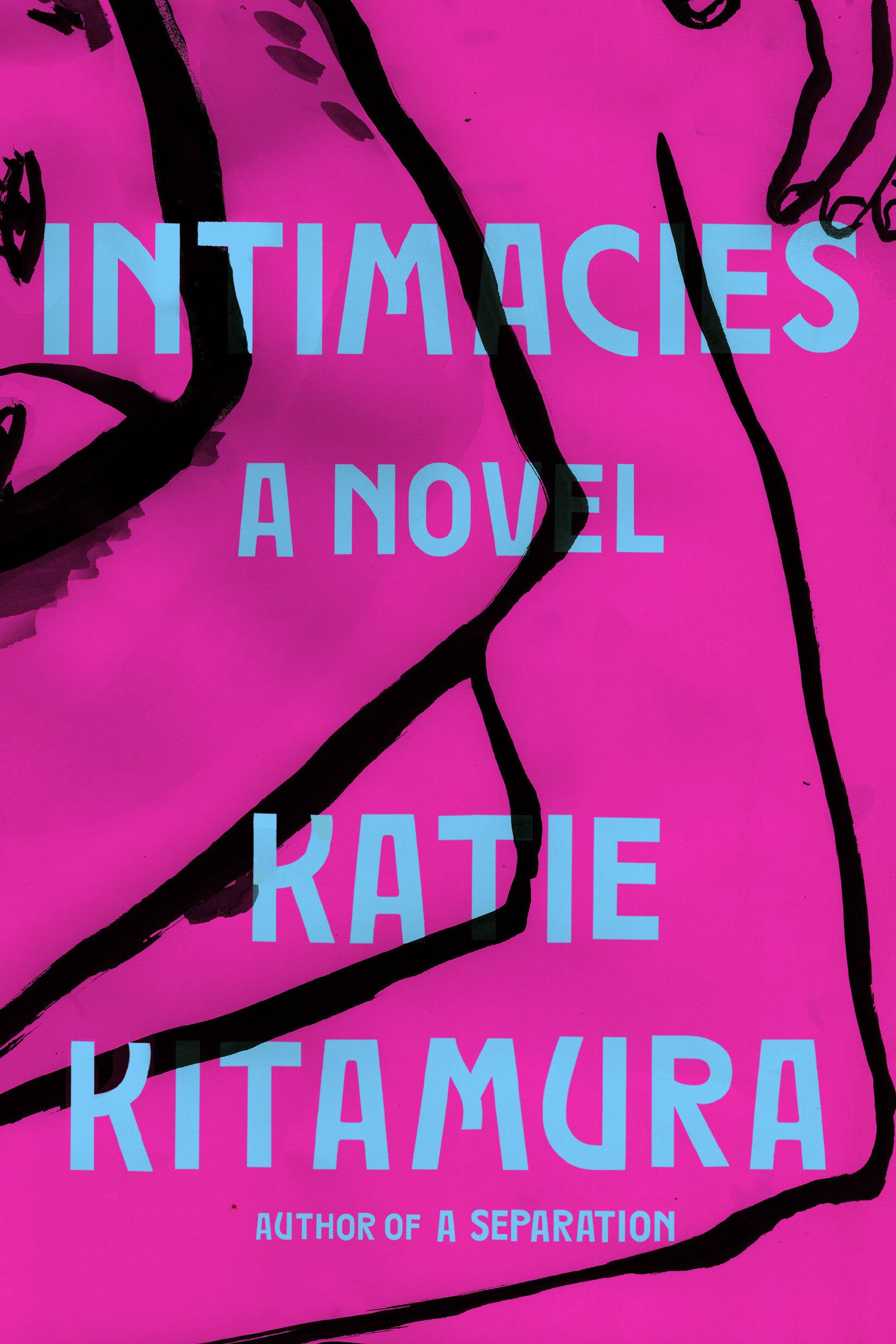 "Intimacies" by Katie Kitamura (July 20)
Jarrett said this new novel from the author of "A Separation" reads like a psychological thriller, but the work of literary fiction is really a story about home and identity. The narrative follows a young woman who leaves New York for The Hague and an interpreter job at the International Court. "Her personal dramas and professional life begin to bleed together and she ultimately has to distill this moral morass down to what is true for her," Jarrett said.
"Goldenrod" by Maggie Smith (July 27)
Flynn said she picked up this poetry collection that focuses on parenthood, solitude, love, and memory and loved it. In particular, Smith has a piercing accuracy in describing aspects of motherhood, she said. "In the evenings, I would just pick it up and read a poem or two and I was really moved by them," Flynn said. "[Smith] talks about memory and love and she'll just take an object from her everyday life and spin it out into something introspective and poignant and beautiful."
This work is another poetry collection to look out for over the summer, McOscar said. Akbar's previous collection came out several years ago, and the bookseller said she's excited for the new work since the poet's writing has never disappointed. "It's specifically about him dealing with themes of religion and religious text, not a specific religion, but sacredness and how it lives in the every day, and how it's sort of visible but somehow inaccessible, and the tension there," McOscar said.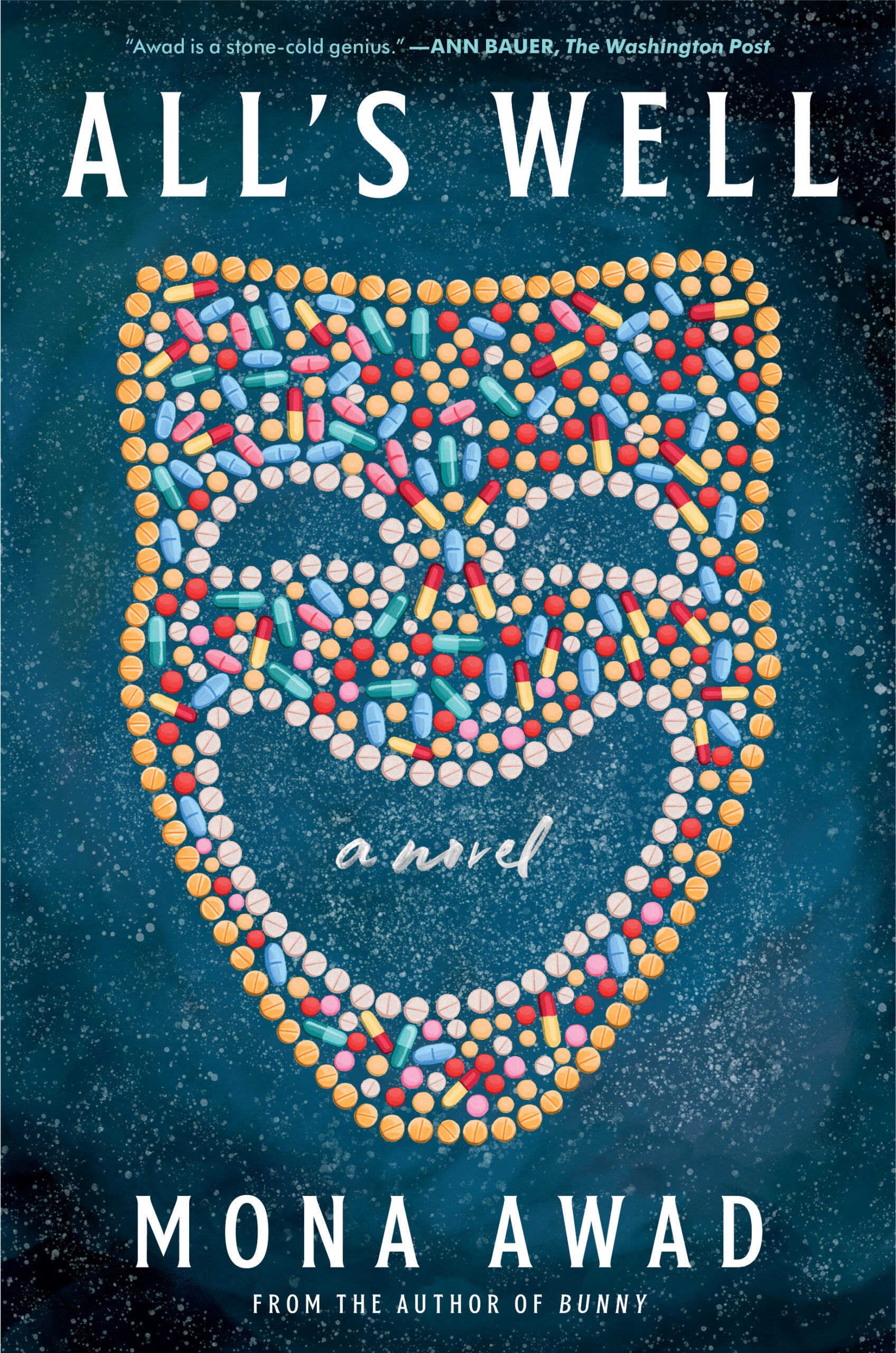 Both Cass and Flynn are looking forward to the second novel from the author of "Bunny." The new story follows a college drama teacher who is dependent on painkillers and alcohol to manage chronic pain. The teacher begins a production of Shakespeare's "All's Well That Ends Well" but she faces mutinous students who want to put on "Macbeth" instead. "On one hand it's very serious and she's got real issues," Flynn said. "On the other, there's this lightness and sort of macabre humor threading through the whole book and it's really funny and unique."
Music journalist Miles Marshall Lewis examines the "power and poetry" of influential rapper Kendrick Lamar in this new work of nonfiction, which Cropper said she is interested in delving into over the summer. The book features commentary on Lamar's work from writers including Ta-Nehisi Coates. "Because of his lyrics trying to bring awareness to so many different issues, especially social injustice, it's really a look into the life and the lyrics and the mind and the creativity of Kendrick Lamar," Cropper said. "It has poetry, it has some graphic design, there are quotes, some of his lyrics."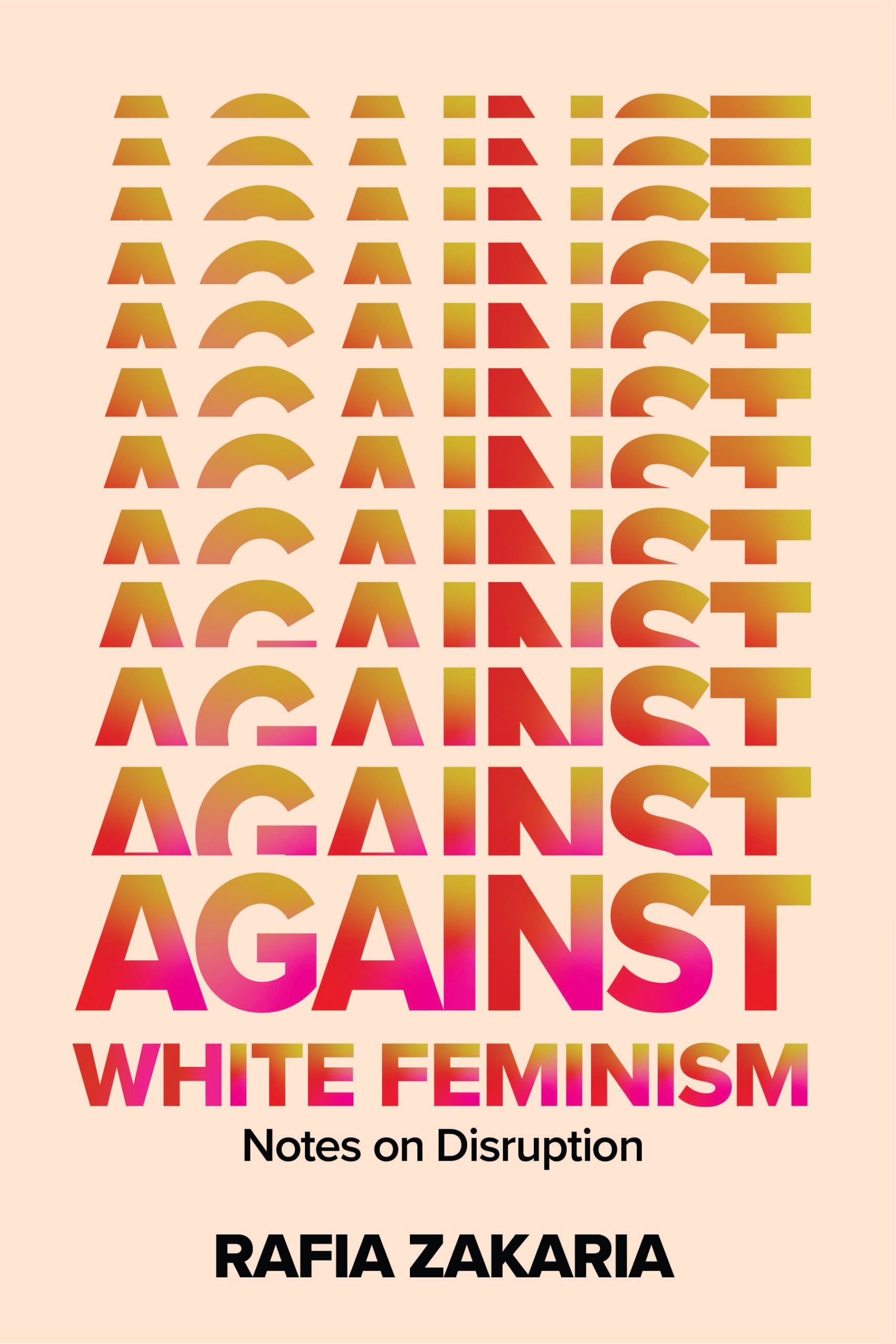 McOscar is excited to pick up this work of nonfiction that faces down white feminism as a movement. The author argues that elite white women have branded feminism as a movement that promises racial solidarity and apolitical individual empowerment, but those pledges have proven empty. Zakaria lays out the case for the harm caused by the movement escaping acknowledgment of its privilege and how it monopolizes networks and opportunities, shutting out women of color and nonbinary individuals. "It's kind of a reckoning and a wakeup call to the degree to which we really need to tear down and reexamine our systems of activism that we're already trying to use to change the world," McOscar said.
Jarrett recommends this artist's memoir of the Jim Crow South, which tells the harrowing story of the artist's life, growing up in a family of field laborers in Georgia and joining the Civil Rights Movement as a teenager. Rembert survived a near lynching at the hands of law enforcement after a demonstration and spent seven years on chain gangs. At the age of 50, he began drawing and painting scenes from his youth using the leather tooling skills he learned in prison. His memoir features his artwork with his story, as told to Tufts philosopher Erin I. Kelly. "The combination of the [art and text] provides a vivid and complex rendering of a very painful period in American history, which continues to haunt us today," Jarrett said.
What will you be reading this summer? Answer our survey below, or email [email protected], and we'll collect your responses for a future article.
Newsletter Signup
Stay up to date on all the latest news from Boston.com