Books
Let us know: What are your favorite kids books that feature Boston?
Tell us about your pick for the best picture book set in and around our city.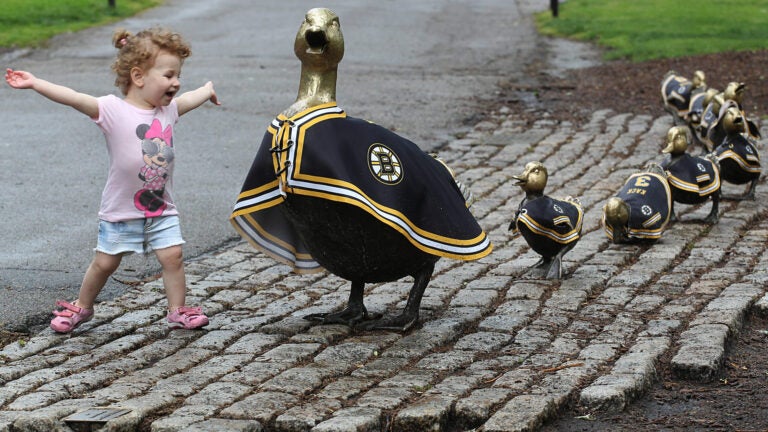 The summer reading season is getting underway.
Ahead of school letting out, the Boston Public Library recently released a list of picture books recommended by librarians that "dig into the City." The stories range from the poetry of Mr. Rogers to the tale of a brother and sister in Boston who fundraised in 1914 to buy three circus elephants for the city's Franklin Park Zoo.
That list got us thinking about our own favorite children's books that feature Boston. So now we want to know, what picture books set in Boston were — or are — in frequent rotation for reading sessions in your household?
Is it the story of a certain family of ducklings in the Public Garden? Or are there other tales of Fenway Park, the Boston Marathon, or local history that you loved as a kid? Is there a picture book set in and around the city that you discovered with your own kids that you wish you'd had in your own childhood?
Tell us your top picture book recommendation that features Boston in the Boston.com survey below, or e-mail [email protected], and we'll feature your responses in a future article.
Newsletter Signup
Stay up to date on all the latest news from Boston.com