Books
'It is a really beautiful location': Porter Square Books opens Boston location in the Seaport
"We're bringing to it all of the life of the other store."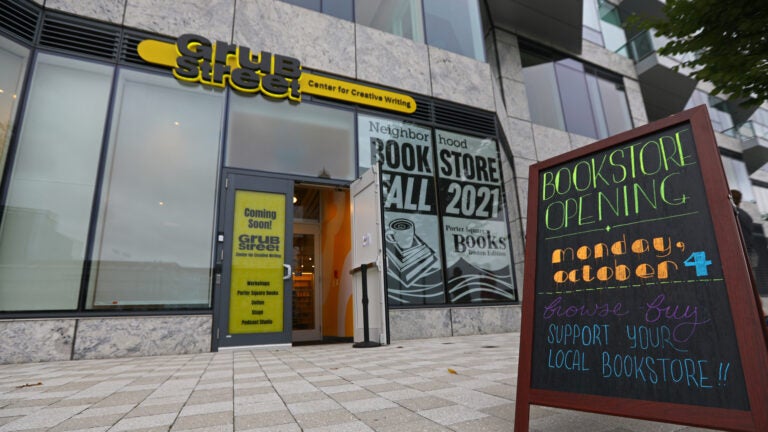 Attention bookworms: A cherished local bookstore has opened a new location in Boston.
Porter Square Books, partnering with the creative writing nonprofit GrubStreet, opened the doors of a new space in the Seaport on Monday.
The shop — Porter Square Books: Boston Edition — is part of GrubStreet's new home at 50 Liberty Drive, which will also feature a cafe, podcast studio, and stage for literary events.
Katherine Nazzaro, manager of the bookstore's Seaport location, told Boston.com the idea of the entire space is to bring a sense of community to the neighborhood.
"[GrubStreet] wanted to open up a space where their members could come and have classes and congregate and write and that it would also be open to the public and that it would really be a community space," she said. "So they reached out to us, invited us to open a bookstore in the area, so that on top of a bookstore being just a really great community place — everybody who was interested in GrubStreet could come get books here and hang out. And of course, we were incredibly enthusiastic about that as well."
The Cambridge location of Porter Square Books is well-versed in community. Every day, people come into the store who the booksellers know by name because they are regulars, Nazzaro said.
"Here, the Seaport is so fast growing … we thought bringing a bookstore to the area would help really make it into more of a real community, rather than just a bunch of high rises in the city," she said.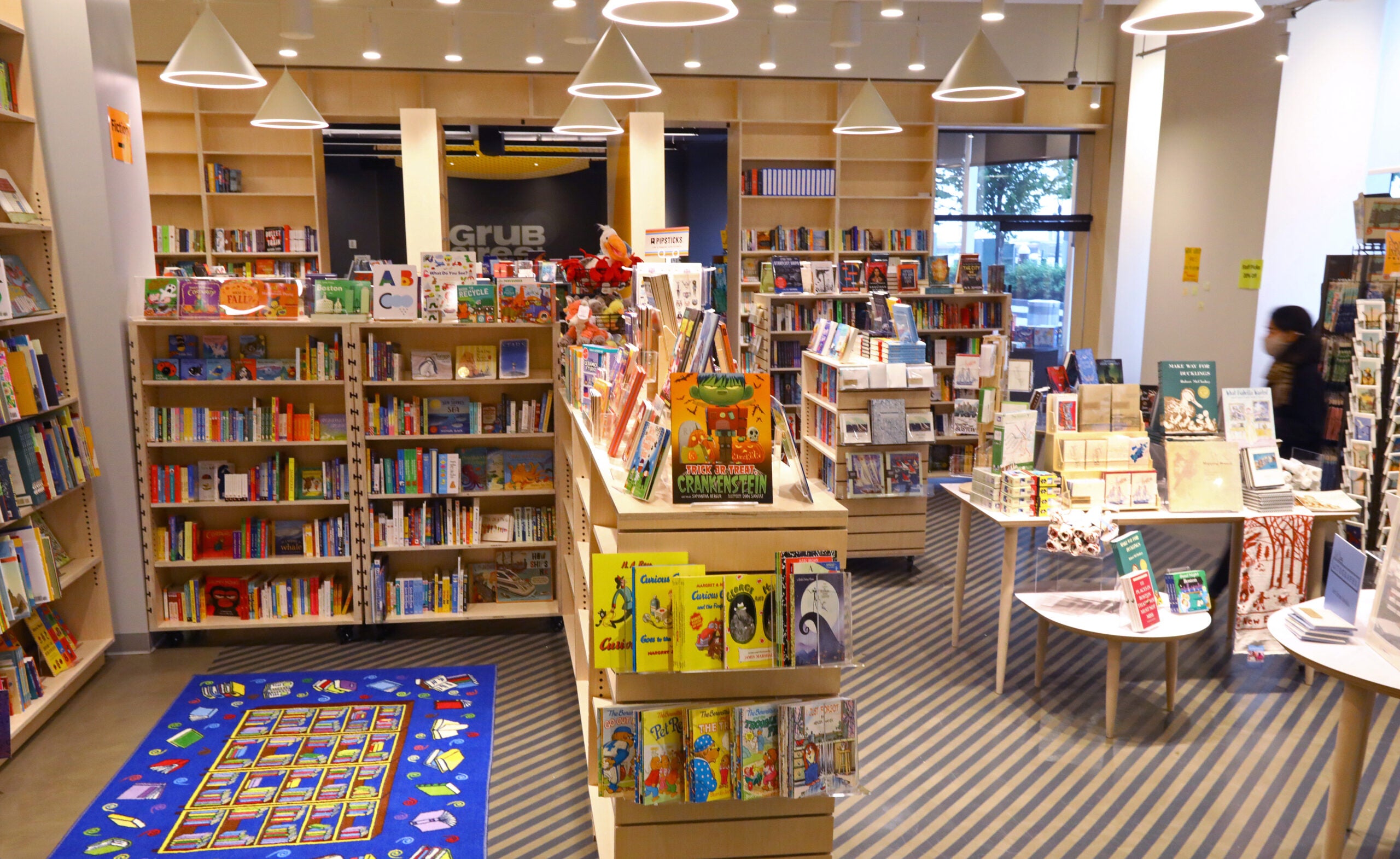 Visitors to Porter Square Books: Boston Edition can expect the same selection of new books and sections as the Cambridge original. There will also still be all the beloved staff picks and bookseller-made displays.
"We're bringing to it all of the life of the other store," Nazzaro said.
Right now, the Seaport store is in its soft opening, but customers can expect a grand opening in November.
And eventually, if the pandemic allows, the plan is to host events in the store, including a book club, storytimes, and other community-oriented book events, Nazzaro said.
The manager said one new element of the store's location that she's looking forward to customers enjoying is the view.
"We are across the water from the ICA," she said. "So it is a really beautiful location. Every day on my lunch break I get to sit and read and stare out at the water, which is something I hope our customers can also enjoy."
The shop's hours are 10 a.m. to 6 p.m., seven days a week. For more information, visit PorterSquareBooks.com.
Newsletter Signup
Stay up to date on all the latest news from Boston.com