Books
24 books that you should read this summer, according to local experts
We asked staff members at Harvard Book Store, Brookline Booksmith, Porter Square Books, Frugal Bookstore, and Trident Booksellers & Café for the titles they're most excited to pick up.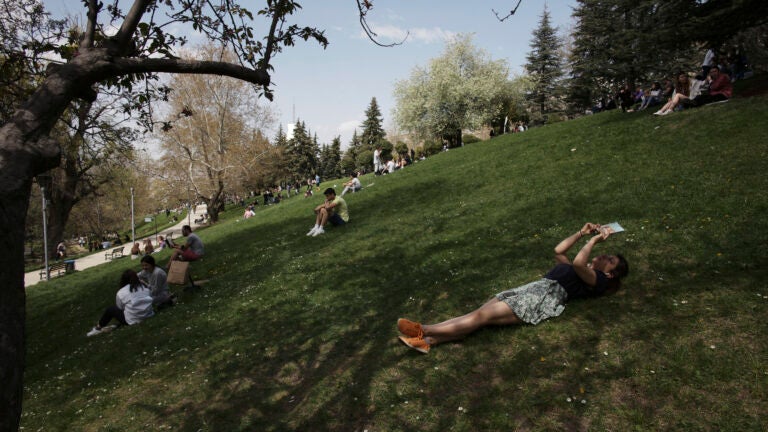 The long, hot days of summer are just around the corner.
In preparation, we asked staff members at five local bookstores — Harvard Book Store, Brookline Booksmith, Porter Square Books, Frugal Bookstore and Trident Booksellers and Cafe — for the titles they're excited to dive into during New England's much-anticipated summer season.
Whether you're sitting poolside, taking in the sea breeze at the beach, or enjoying summer in the city, the booksellers said these 24 works of fiction, nonfiction, and poetry will capture your imagination, entertain, and offer a greater understanding of the world.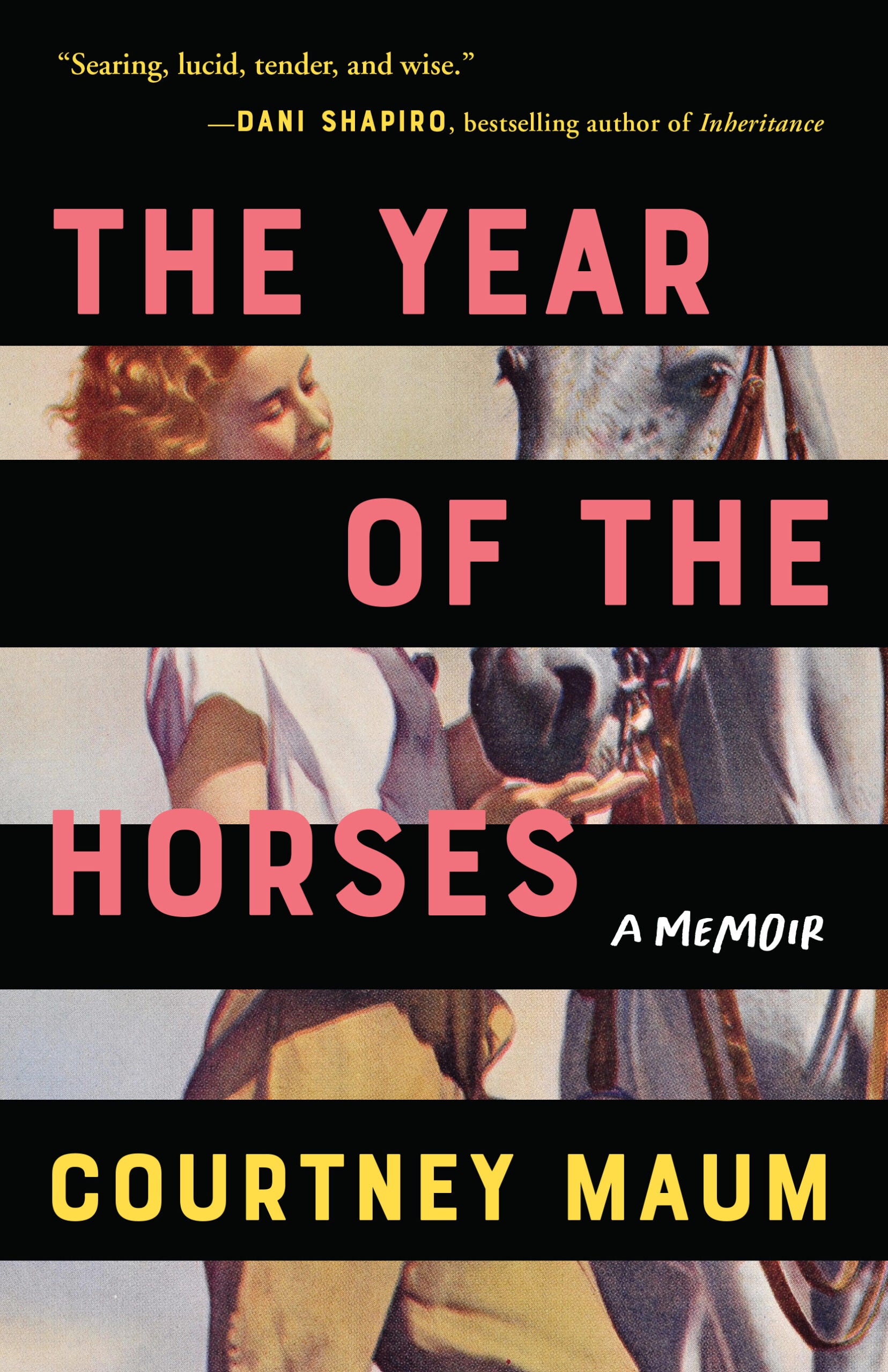 Rachel Cass, general manager at Harvard Book Store, said she's excited to pick up this memoir about coping with depression and healing. "[Maum] is a person who had a very privileged background and she's married and has a home and has a child, and sort of on the surface, has all of the things and can't figure out why she can't break out of this depression and what's going on with her," Cass said. She ends up returning to one of her childhood passions, horseback riding, and finds healing. Cass said the book comes at a time when "we're all in need of a lot of healing." "Just being able to delve into that and think about what brings us passion and really finding ways to dive into that … I'm excited about [this] one," she said.
This novel is perfect for summer, according to Alie Hess, senior buyer at Brookline Booksmith. The story follows Alice, who is about to turn 40, when she wakes up one morning and finds she is 16 years old again. And her father, who raised her single-handedly but whom she has grown apart from in her adult life and is ailing, is once again in his 40s. "What I like about this is instead of it being more of a romance type or more general type of story that goes along with this story line, it's basically her re-seeing her father and … how everybody gets to a point in their life where all of a sudden they realize their parents are actually human beings and not just their parents," Hess said. Straub balances the light and heavy with ease, she said. "She can get in there with issues without you really knowing it until after you're in there," Hess said.
Hess also recommends this new novel from the author of "The Death of Vivek Oji." The story follows a woman who loses the love of her life in an accident and starts to find herself again five years later when she ends up possibly dating the man of her dreams. "But then of course there's somebody who is also catching her eye, who is not necessarily appropriate or it's not necessarily the right thing," Hess said. "[It's about] her just trying to find herself amidst all of this."
This new work of nonfiction from the local author of "Leviathan" and "A Furious Sky" is one that Ellen Jarrett, adult buyer and co-owner of Porter Square Books, said shouldn't be missed. In the new tome, Dolin tells the story of the often overlooked but critical role privateers played in the outcome of the American Revolution. The privately-owned vessels, often confused with pirates, were granted permission by the new American government to seize British merchantmen. "It is characteristically peppered with anecdotes and factoids uncovering Dolin's exhaustive research," Jarrett said.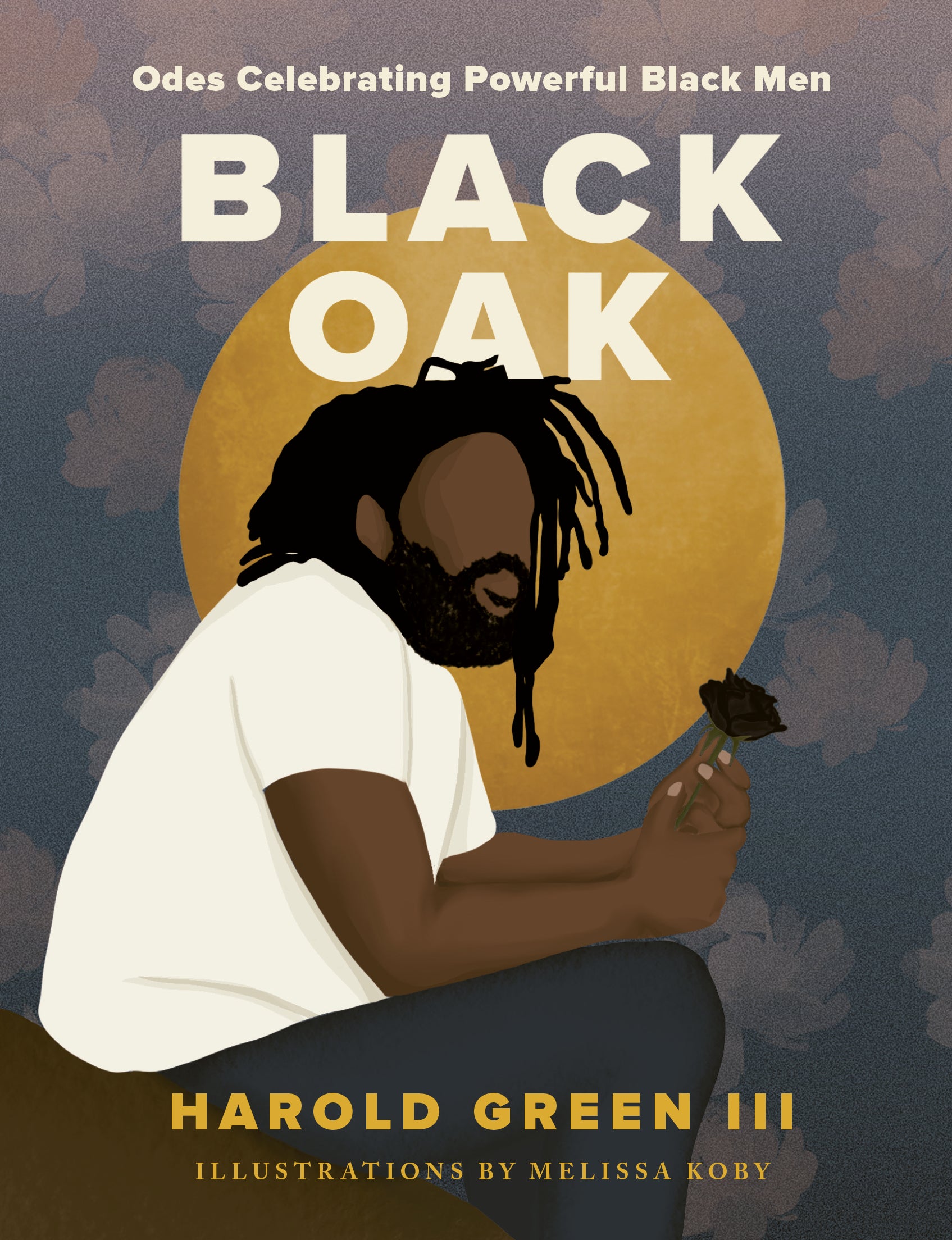 "Black Oak" by Harold Green III (May 31)
Clarrissa Cropper Egerton, co-owner of Frugal Bookstore, recommends picking up this book of poetry that celebrates powerful Black men and their achievements. The tributes in verse are divided into five sections: bravehearts, champions, dreamers, guardians, and humanitarians. "[Green] lists a group of men whom he admires who are transforming lives, making history," Cropper Egerton said. "They're changing society through mastery, innovation, and inspiration."
Both Jarrett and Courtney Flynn, co-owner of Trident Booksellers & Café, said this new collection of essays by Sedaris is perfect for summer. In it, the author reflects on the last few years: COVID-19 lockdowns, the pandemic, the death of his father, societal upheavals, and the challenge of staying connected. "It's not to be missed," Jarrett said. "We all need to stop and look at these bits of daily life through the Sedaris microscope." "He just has a way of turning over our current culture and our current world and finding the humor in it, while also pointing out the flaws," Flynn said. "And he is just always entertaining and an easy one to read, pick up, and put down because of the essay form."
This Ireland-set memoir is poignant, humorous, and irreverent all at once, according to Jarrett. It chronicles the childhood of the author. One of 11 children, he grew up in rural Derry, and he was 5 when his mother died. The Troubles are still fresh in the background throughout, Jarrett said.
"Like many lives at this time, it was a struggle," she said. "But made more so by the fact of his father, left alone to guide 11 children into adulthood, which he does with love and quiet heroism."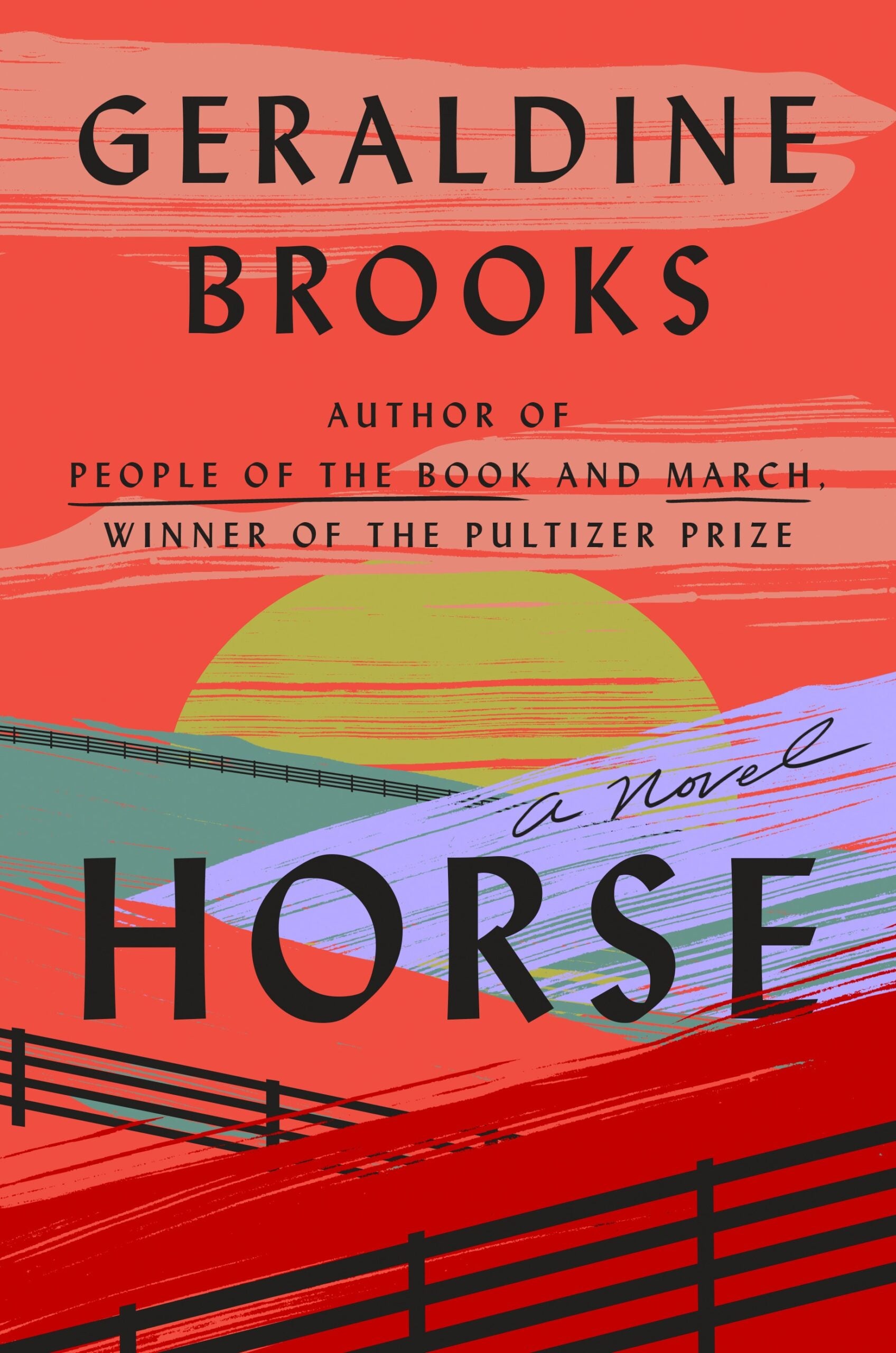 "Horse" by Geraldine Brooks (June 14)
This novel isn't one to sleep on this summer, according to both Flynn and Jarrett, who said it is one of the best books of historical fiction she's read in "ages." The meticulously researched tale is based on the true story of the racehorse Lexington, crossing decades and centuries to weave together three narrative threads. "It's really beautifully written and wonderful to read," Flynn said. One thread, set in the 1850s, is the story of the enslaved groom of the racehorse and stud sire. The second thread takes place in the 1950s and centers on the provenance of a painting of the groom with the horse, while the third, set in 2019, finds a scientist and art historian connecting to uncover the lost history of the remarkable horse and trainer. "You won't look up until you have finished this; it's just a fabulous book," Jarrett said. "I couldn't believe how much I loved it."
This work of nonfiction, the latest from the bestselling author of "How to Be an Antiracist," is another that shouldn't be missed, according to Cropper Egerton. "This one is more of a personal narrative of Dr. Kendi's journey as a parent," she said. "So it's grounded — it's filled with research and real-world experiences that follow the stages of child development for parents to raise antiracist children." The book also covers how to help create an antiracist world where children can grow and thrive, she said.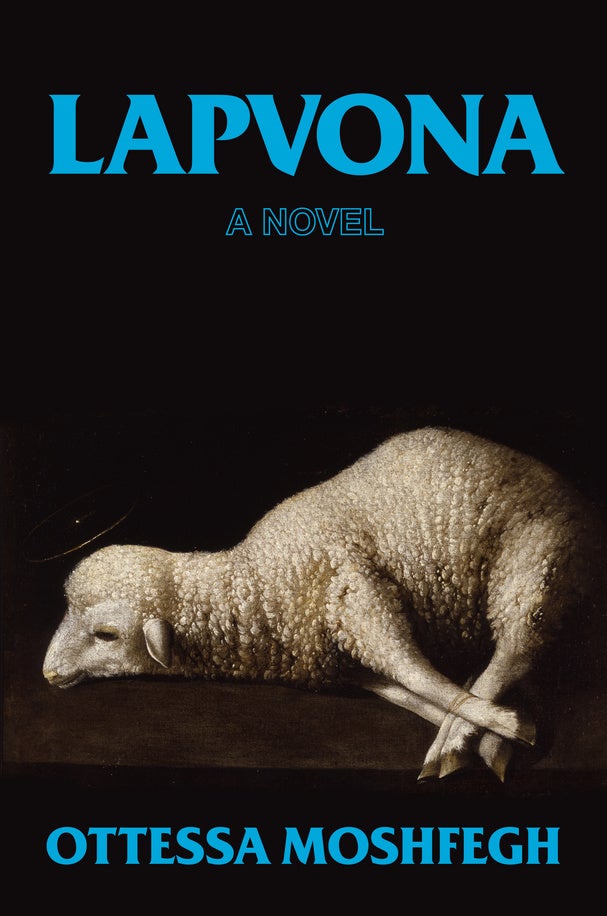 "Lapvona" by Ottessa Moshfegh (June 21)
If you're looking for a little bit of a darker read, Flynn recommends this new novel from the author of "My Year of Rest and Relaxation" and "Death in Her Hands." The new story is set in a bleak, medieval town where "lots of dark things" are happening, according to Flynn, including plague, starvation, and brutality. "She manages to keep you hooked," Flynn said. "Her writing is, I find, exquisite, and it's got enough of a pull in the plot and the writing that brings you through the darkness and makes things in the current world look not so bad. So that's an upshot to this. And if you're a fan of hers, you'll definitely like this one too."
"On Rotation" by Shirlene Obuobi (June 21)
Cropper Egerton said she's looking forward to this debut novel, which tells the story of Ghanaian-American Angela. She has checked off all the boxes for "perfect immigrant daughter" to please her parents, only to find those things — the suitable boyfriend, a career in medicine, loyal friends — falling apart. "She's exploring a time in her life where she has to decide what she wants, how she wants to get it, who she is, while she's navigating her love life, her family, her friendships, but realizing that it's not going to be an easy journey … But really just about finding out who you are and what you want and don't want in life," Cropper Egerton said.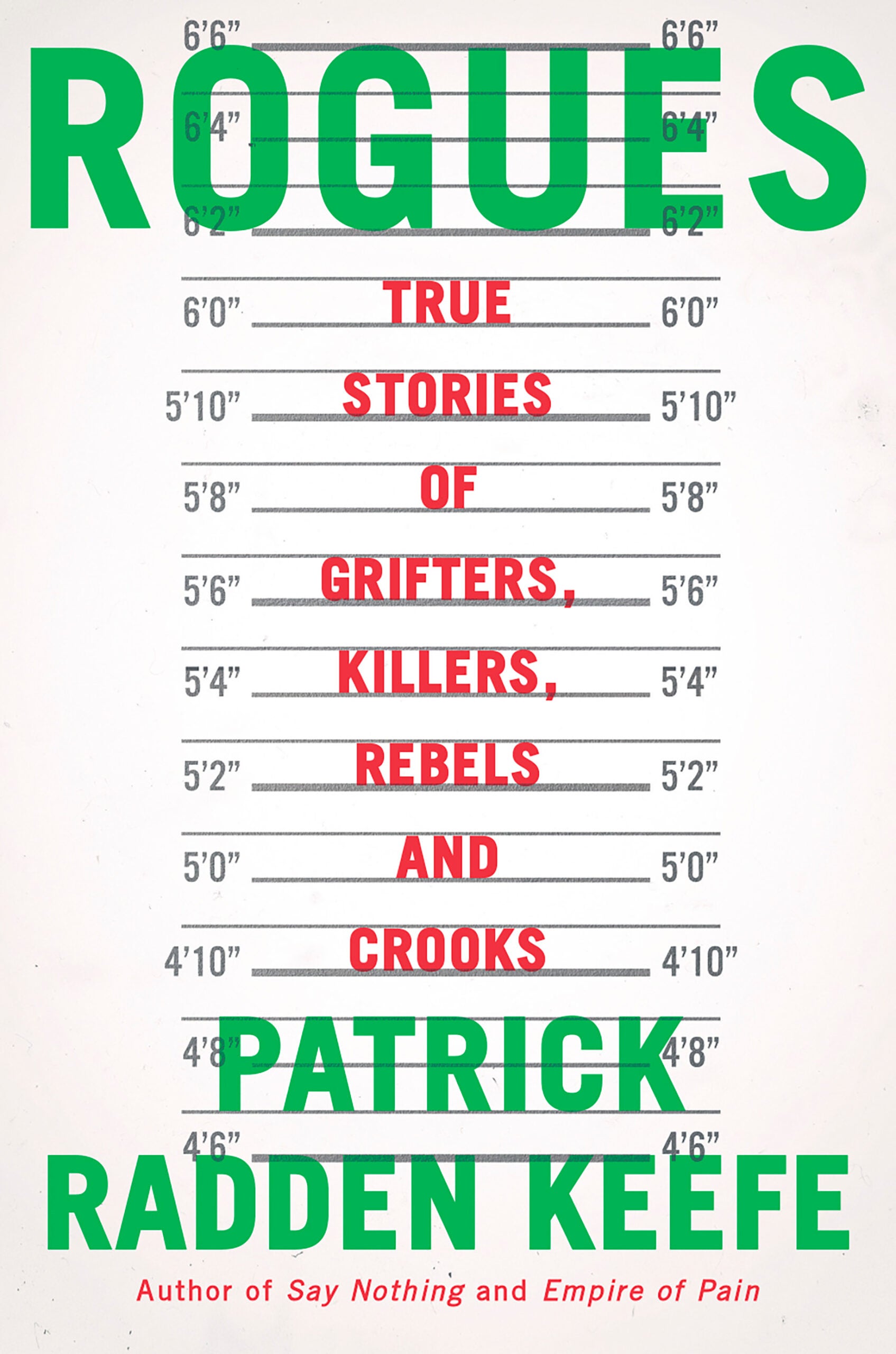 "Rogues" by Patrick Radden Keefe (June 28)
The author of "Empire of Pain" and "Say Nothing" is out with a new work of nonfiction that Flynn said is a good one for the summer. The book's essays all focus on crooks, notorious figures, and criminals, but all in a way that a human story is contained in each tale. In one essay, there's the person who fraudulently sold wine that allegedly belonged to Thomas Jefferson; in another, a Dutch woman who testified against her own crime family. "[It's] these interesting human stories of wrongdoing … For anyone who is a fan of longform nonfiction writing, this is a great one to pick up, really well done," Flynn said.
If you're looking out for short stories you can dip into for the summer, Cass recommends this collection by the author of "Beautiful Ruins." It's a collection she's excited to read. "[The stories are] all sort of organized around how we manage and control the personas that we put out into the world and how those relate to our actual lived identities … I just really like him as a writer," she said.
"Our Gen" by Diane McKinney-Whetstone (July 5)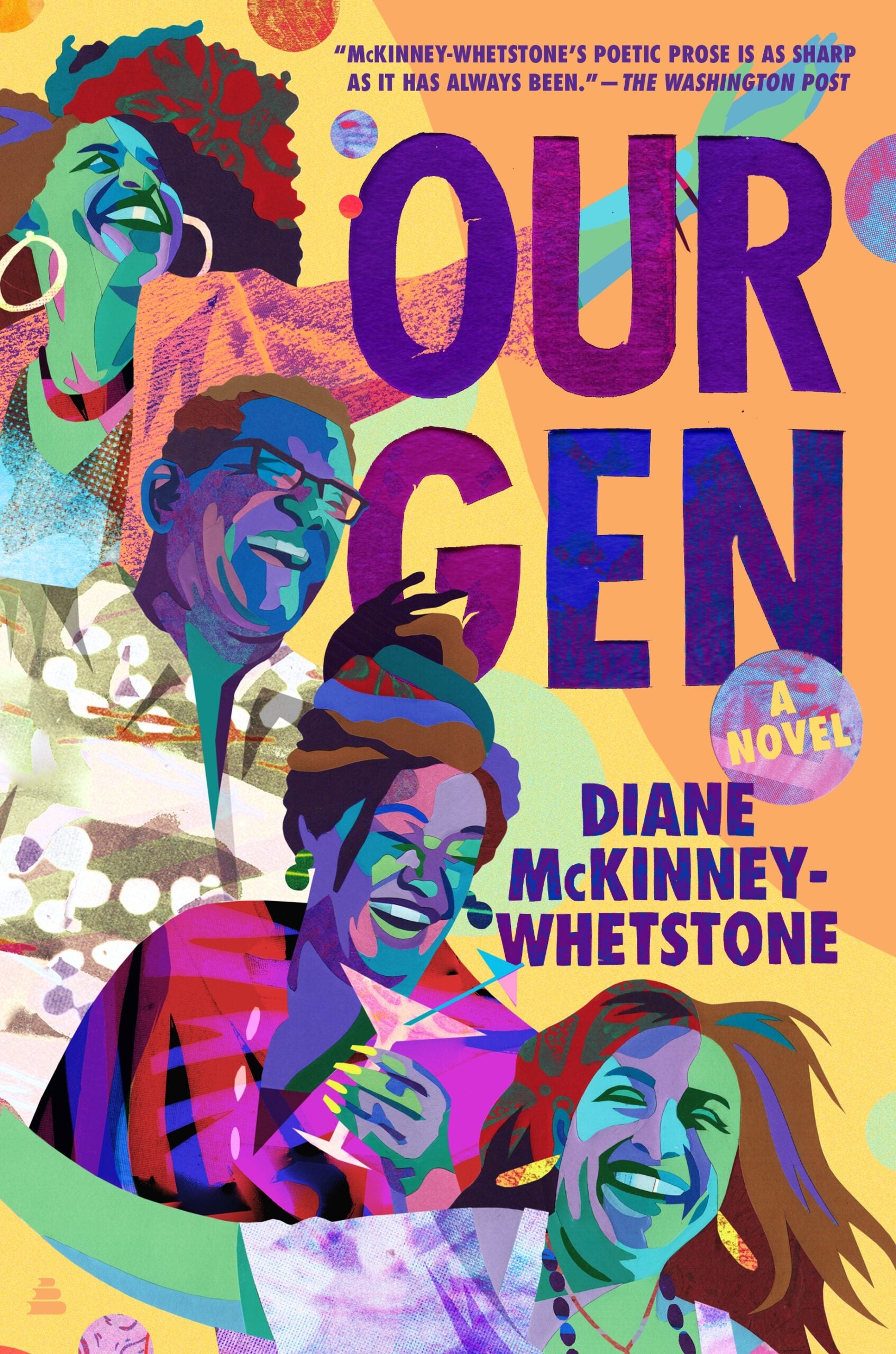 Cropper Egerton recommends this novel, which is set in The Gen — an upscale 55+ community in the suburbs of Philadelphia — that is filled with secrets. The narrative moves between the characters, their pasts, and their present. "She builds suspense," Cropper Egerton said. "So she tries to capture their insight, their passion and humor, the scars from their past. This is a retirement community who — they're not quite old but they're not young either. And they're still having fun and just living their lives. But they're coming to … that realization that you're getting older, but you're still trying to hold onto your youth."
Another collection of short stories that shouldn't be missed is this one, set in a Native community in Maine, according to Flynn. The stories center on a boy and his family and friends over the decades of living on and off "the rez." "It talks about family and tradition and purpose," Flynn said. "And also the test of the Native community in the face of modernity and all of that … It's really well written and beautiful."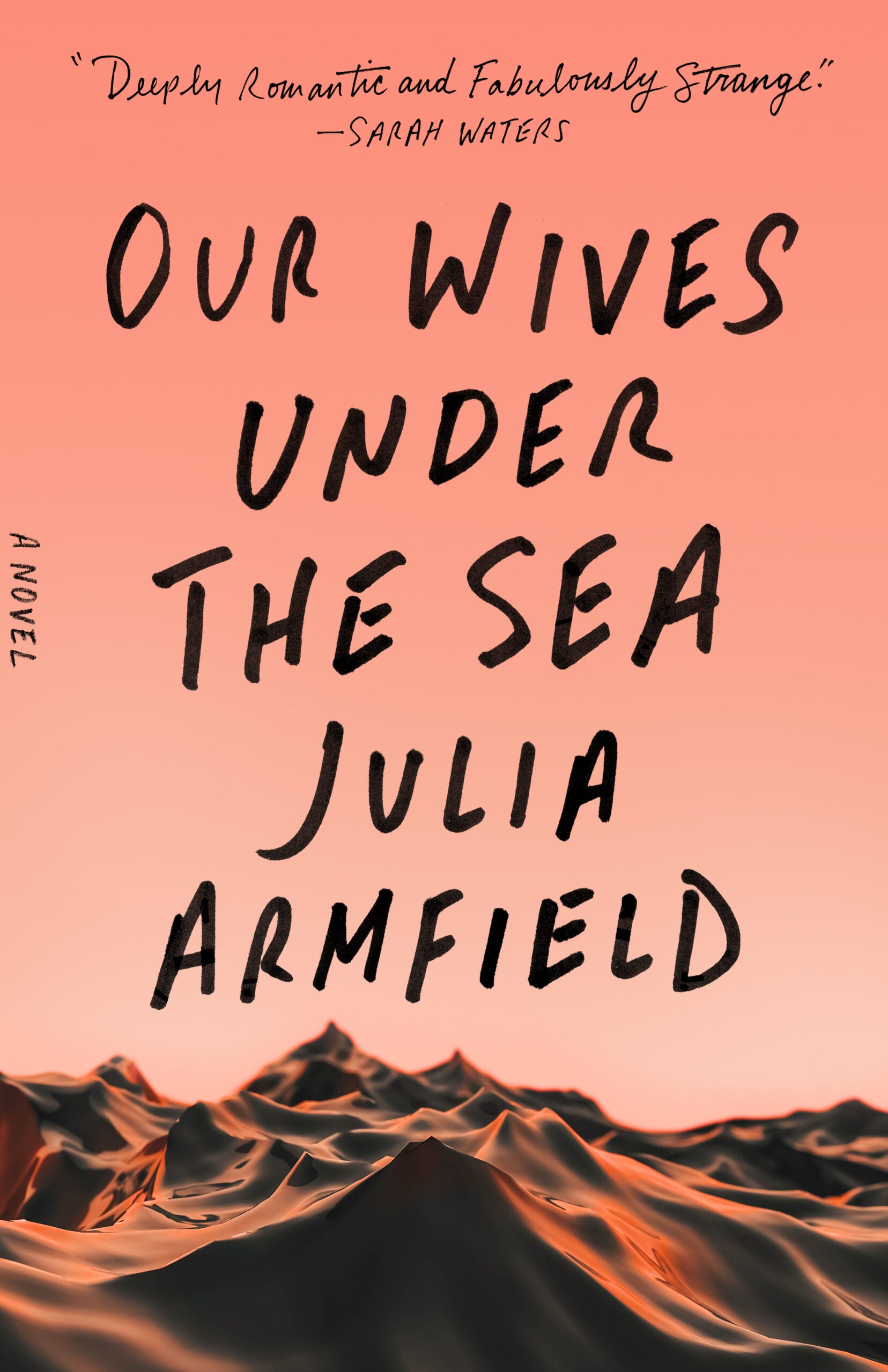 This "atmospheric" novel in the vein of literary horror like "Mexican Gothic" or the works of Carmen Maria Machado is one that Cass said she's excited to pick up herself. The story tells the story of Leah and what happens after the deep sea submarine she is working on sinks to the bottom of the ocean in an accident. She survives, but is changed. When she returns home, her wife, Miri, knows something is different and tries to understand what happened. "It sounds really great … it feels like, if you're into that kind of thing, a really fun thing to read at the side of the beach, at the ocean," Cass said.
Hess recommends checking out this memoir in essays in which Fitzgerald chronicles his experiences, from his childhood growing up in homeless shelters in Boston to bartending in San Francisco. "He dealt with a lot of adversity, obviously, and he's also dealt with a lot of body image issues," Hess said. "And he is basically taking on, in a new way, the issue of toxic masculinity and trying to create a new vision for masculinity … These essays let him take control of how he's expressing his own story."
Another recommendation from Hess is this novel from the author of "Hotel on the Corner of Bitter and Sweet." The narrative follows an artist, Dorothy Moy, who has been grappling with mental illness her entire life when she starts to see signs of similar behavior in her young daughter. She seeks experimental treatment, which connects her to her female ancestors. "[Ford] does it in a very non-confusing way of almost letting you put the pieces together, as to how each of these encounters she has with her ancestors folds into who she is and how she can change within herself to help her daughter," Hess said.
This romance novel, a sequel to "Boyfriend Material," picks up the story of Luc and Oliver and isn't to be missed, Cass said. In the last book, the couple took up a fake relationship that turned into a real romance. In the new story, they find themselves in the wedding season. "All of the couples around them are getting married," Cass said. "And so they start feeling the pressure to get married and figuring out whether or not that's the next step in their relationship. So just a very feel-good, summer romance for people who like something light and fun."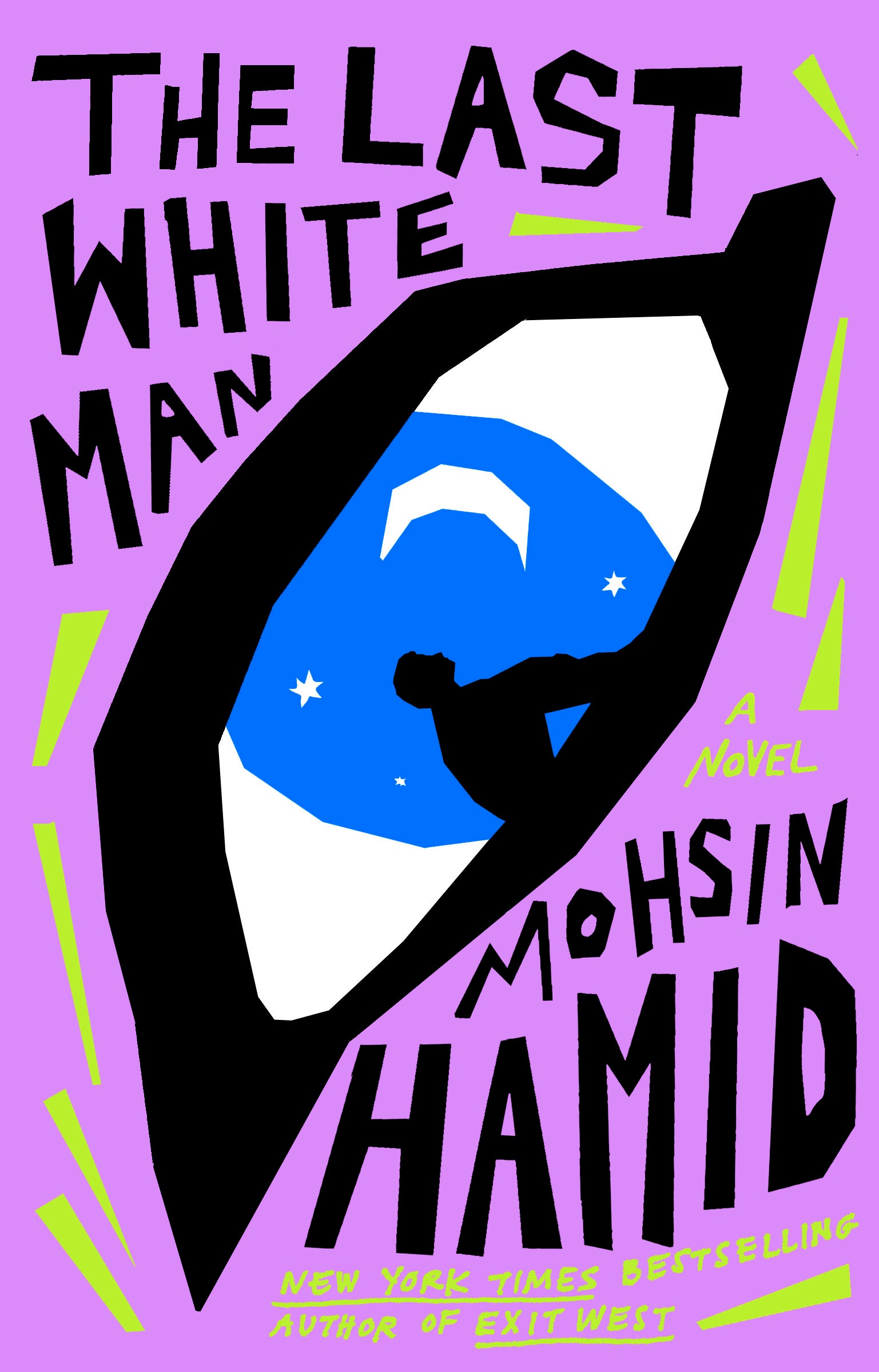 Hamid is a favorite among booksellers at the Booksmith, and Hess said she's looking forward to his new novel. The story follows what happens when a man goes to bed one night only to find when he wakes up the next morning that his skin has darkened. He doesn't recognize himself in the mirror, and slowly, he hears that the same thing is happening throughout the world. Through the story, Hamid addresses the idea of empathy, Hess said. "He's just such a beautiful writer," she said. "I think it's going to be a really great book for people to read."
Cropper Egerton said this new novel, set in the 1920s, weaves together African American folk magic, history, and romance, spinning the story of a woman who is assembling a crew to pull off a heist and is able to communicate with spirits. "It's a daring heist of stealing a magical ring from the wealthiest woman in the district," Cropper Egerton said. "And she has to do this because she has to save her community and also free herself from a curse … This is going to be a fun one."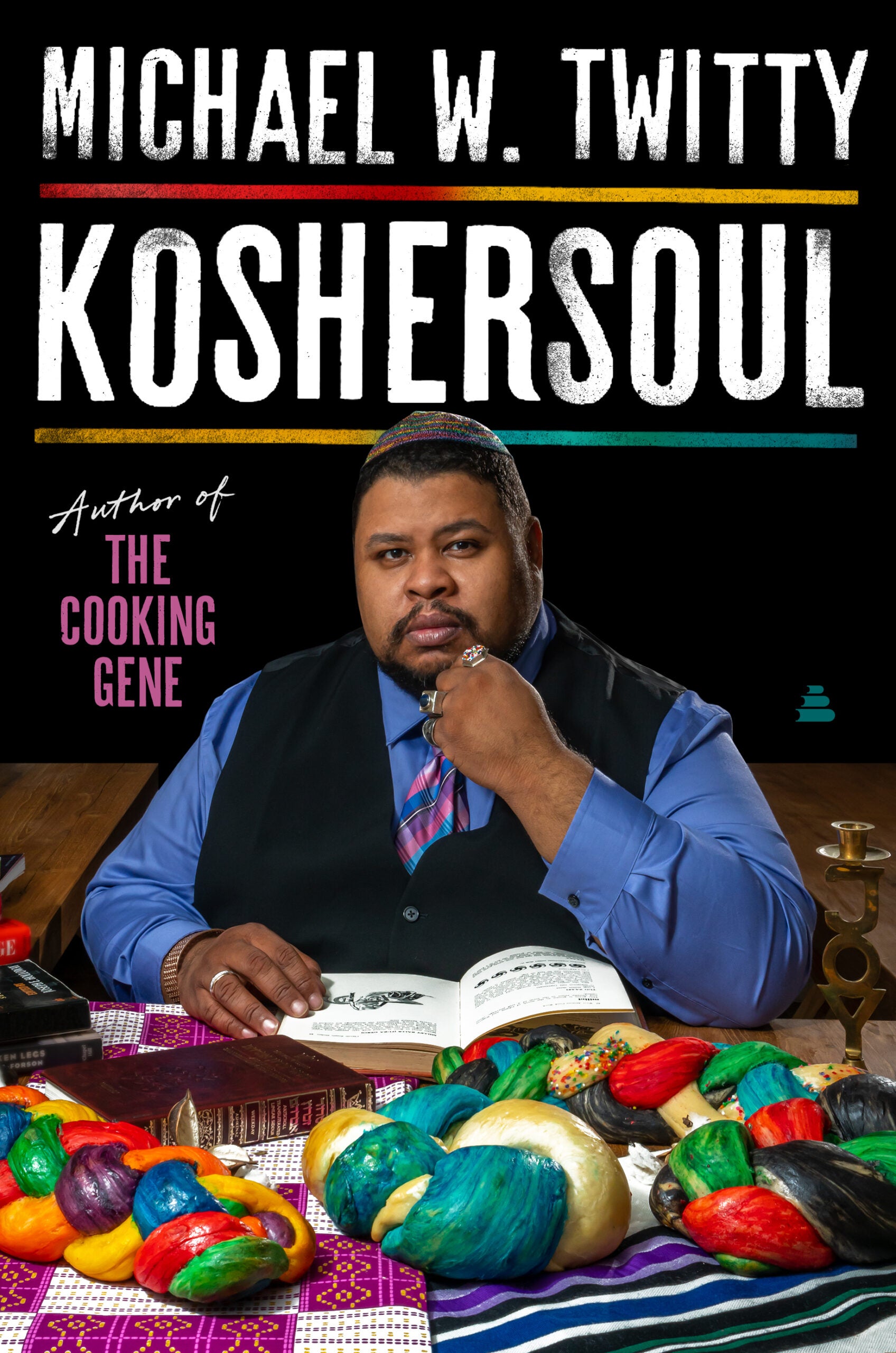 "Koshersoul" by Michael Twitty (Aug. 9)
Food lovers have this work of nonfiction, recommended by Cass, to look forward to. In it, Twitty follows the work of his first book, "The Cooking Gene," which focused on food of the African diaspora in the United States. In "Koshersoul," Twitty, who is Black and Jewish, looks at both the African American and Jewish diasporas and culinary histories — how they're connected and linked through American history. "He's just a really interesting food writer memoirist," Cass said. "He combines that history with memoir. It's the second in a planned trilogy, so he's very interested in broad strokes and this aspect of our food history … It's really interesting."
Hess said she can't wait to pick up this new work of nonfiction from the author of the acclaimed "Dopesick." In her new work, Macy again focuses on the ongoing overdose crisis in America. "It's just a great example of not talking just about a problem, but talking about the problem, making it personal, making it emotional, but also talking so much and so brilliantly about what could be the solutions," Hess said.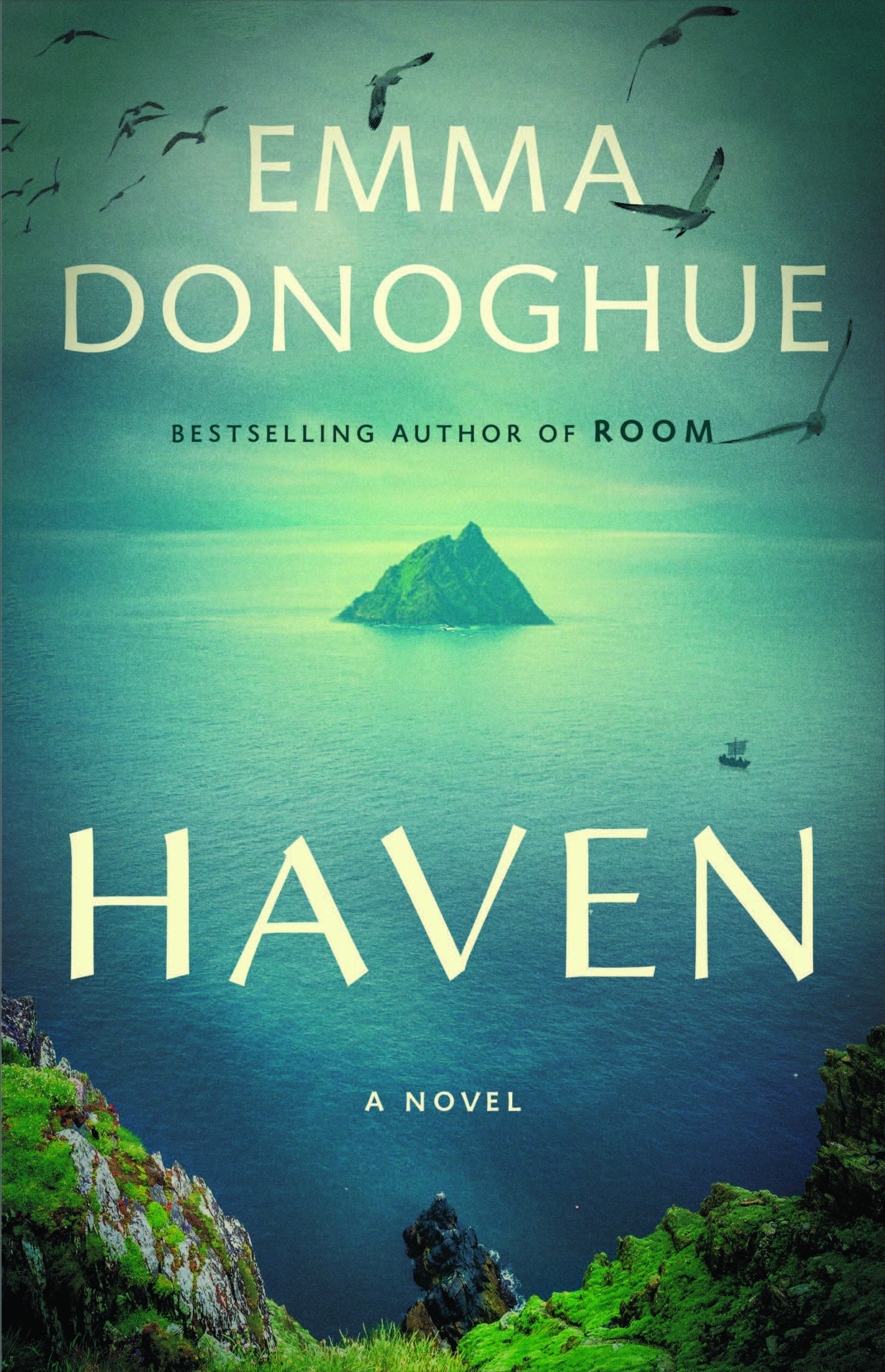 "Haven" by Emma Donoghue (Aug. 23)
This novel, a fictional account of the founding of a monastic settlement on Skellig Michael off the coast of Ireland in the 7th Century, is one that Jarrett has her eye on this summer. The story follows two monks and a priest who leave their home to row down the River Shannon in search of an isolated spot to found a monastery. "The themes of self-reliance, isolation, and the conflict between obedience and self preservation figure, and it's timely, to say the least," Jarrett said. "Donoghue writes beautifully of the wildness and remoteness of this rocky outcropping."
Editor's note: John Henry, who owns Boston Globe Media Partners, is also a part-owner of Harvard Book Store.
What's the best summer book to read on a beach vacation?
Newsletter Signup
Stay up to date on all the latest news from Boston.com