Books
Boston Public Library shares list of its 10 most borrowed books in 2022
"The most borrowed titles of 2022 cover a broad variety of genres, with both romance and science fiction represented this year."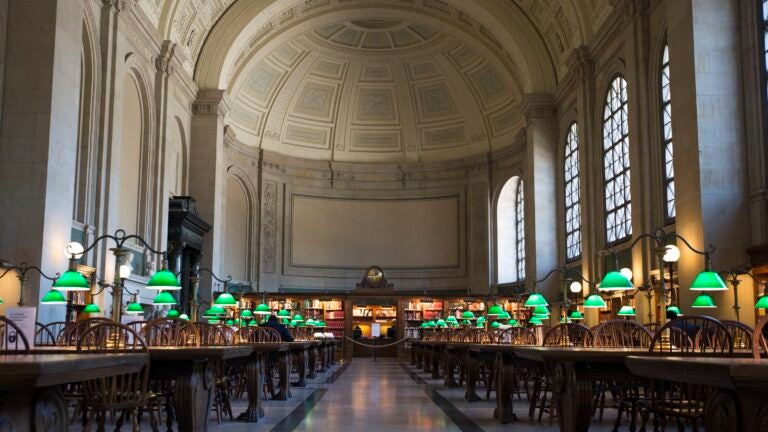 Bostonians were in the mood for fiction in 2022.
The Boston Public Library on Wednesday released the titles of the 10 books most borrowed by library patrons last year across both print and digital copies, and the list is dominated by a wide range of works of fiction.
"The most borrowed titles of 2022 cover a broad variety of genres, with both romance and science fiction represented this year," Melissa Andrews, the library's chief of collection management, said in a statement. "This is a notable change from the memoirs and thrillers that have been most popular over the last few years. Social media platforms such as TikTok and Instagram have become an important place for readers to discover, share, and amplify titles and authors — and a place where those readers are re-discovering libraries as a free and accessible way to seek out these trending reads."
Topping the list is the 2020 novel "The Midnight Library" by Matt Haig, which tells the story of a library that exists between life and death where the books on its shelves reveal to those who arrive among its stacks all the ways you have lived, and all the paths you could have taken, in your life.
The novel is a new arrival to the Boston Public Library's most checked out list. In fact, all but one of the most borrowed titles for 2022 are newcomers to the top 10 in recent years. "The Vanishing Half" by Brit Bennett, published in 2020, came in at No. 7 this year, holding its place from 2021.
Notably, one author with local ties is represented in the top 10 with two of her novels. Acton native and Emerson College grad Taylor Jenkins Reid's "Malibu Rising" was the third most borrowed book from the library in 2022, while her earlier novel, "The Seven Husbands of Evelyn Hugo," came in at No. 8.
Below, the see library's list of the most borrowed books of 2022: