Books
Q&A: Tara Conklin on her new novel 'Community Board'
"I really did want to stay focused on people doing the right thing and coming out of this period of darkness and anxiety and political division."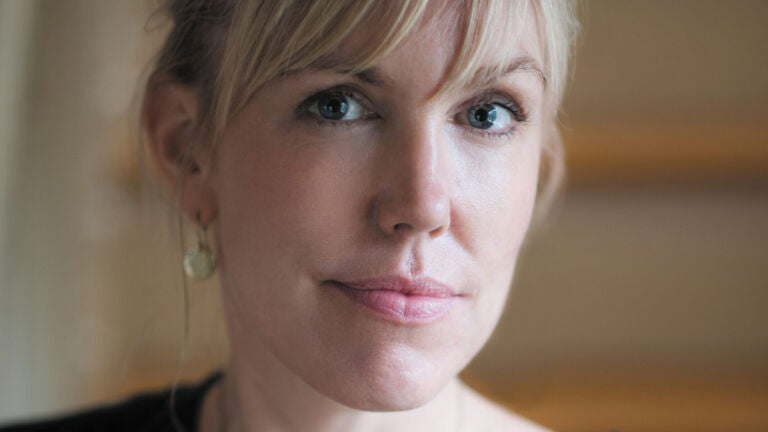 Tara Conklin has lived in many different places since she left Massachusetts at the age of 18.
But when writing her new novel "Community Board," which follows a young woman who returns to her hometown after an unexpected life event, the author, who grew up in Stockbridge, chose to set the story in Western Massachusetts.
The small town, New England way of life was an area that Conklin said she still feels very comfortable with, even though it's been years since she lived in the region.
"I think your hometown is kind of baked into your DNA in a way that no other place is," she said.
Below, Conklin shares why she chose to focus on community with her new novel, which publishes Tuesday, and what she hopes people will take away from the tale, set in the fictional town of "Murbridge, Massachusetts."
This interview has been edited for clarity and length.
---
Boston.com: Where did the idea for this story come from? How did you start thinking about it?
Tara Conklin: It started originally because I was sort of obsessed with my Nextdoor app. It seemed like this online messaging board was the best and the worst of humanity. It was everything from people who had lost everything in a fire and all the neighbors contributing goods, whatever they needed. And then it was also people yelling at each other about dog waste being left in garbage cans and parking spaces and those kinds of things.
So I became obsessed.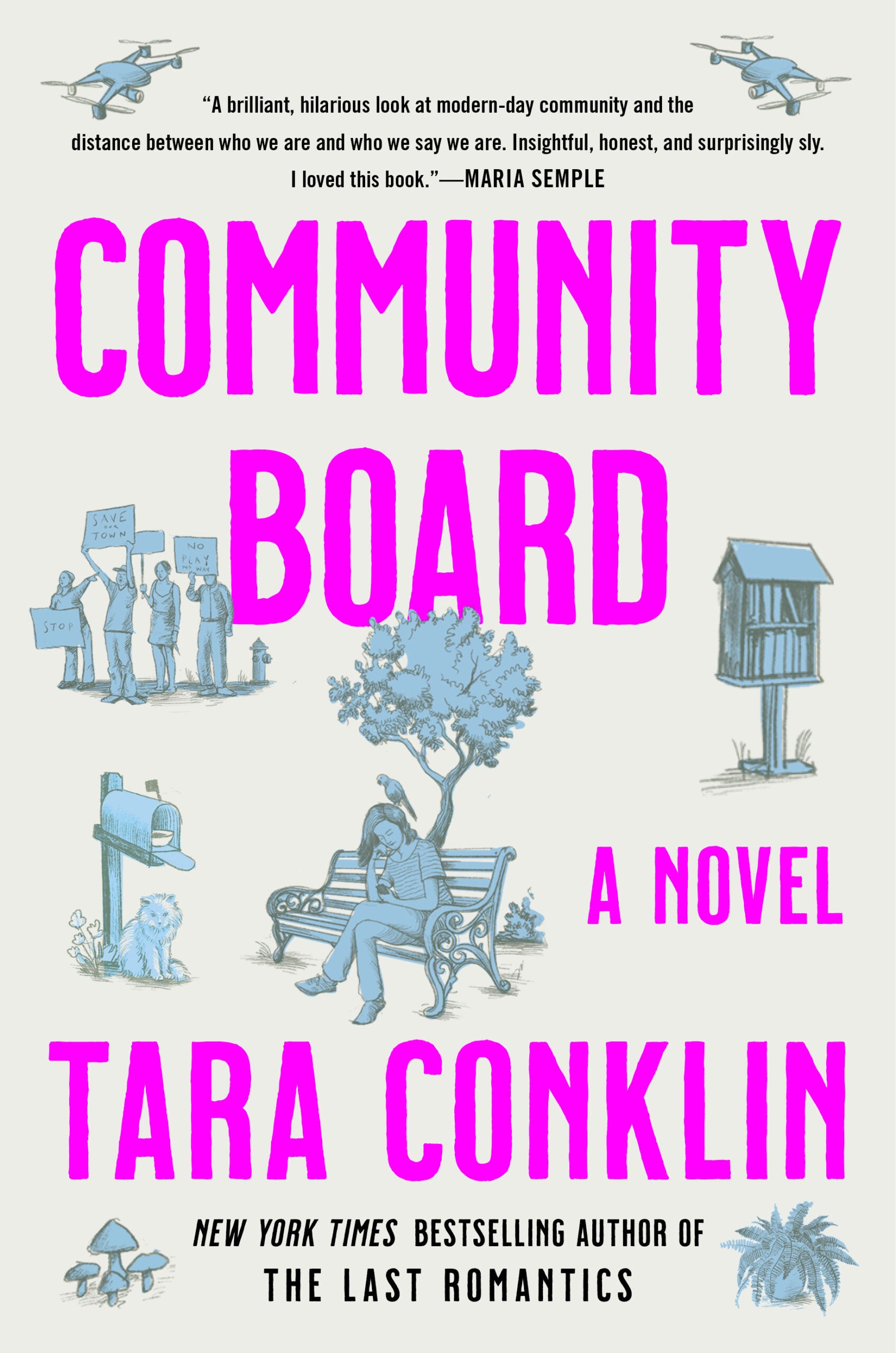 It also seemed to be a space where there was a sort of transparency that didn't exist in face-to-face interactions. People would say things that they probably would never say if they were faced with their neighbor. But virtually, in this sphere, it was like the gloves were off, the veil was lifted. People would say whatever they wanted. And that was both distressing to see, but also kind of refreshing. I felt that I was seeing the best and the worst of my own community on this board in a way that I had not seen before.
I had this idea to write a novel that arose from a neighborhood messaging board and also just the moments of drama. There was so much drama happening just within a half mile radius of my house, and I thought, 'My God, there's enough here to fuel a dozen novels.' I originally had the idea to do it just in posts on the board, and I started writing that and it was just narratively really difficult to get into the meat of the characters and the situations. So I put it aside for a little while.
Then COVID happened. I found myself, as we all did, thrust into this period of isolation and fear and anxiety. Sitting in my house, trying to do remote schooling with my kids. And suddenly this virtual community that before had been fascinating and a diversion became something that was really important. It was this connection to the outside world and to my community that took on this really increased relevance in my life and my family's life.
So I realized that it had taken on this increased relevance in my life, and also, I really wanted to read a book that was light-hearted and happy and funny and had a happy ending. Like all the characters did the right thing. I think we all were kind of craving this sort of escapist entertainment, and I couldn't find the right kind of book to read. So I literally did the thing, this is common writers' advice, to 'write the book you want to read.'
I took my Nextdoor idea and turned it into this madcap, funny, escapist book where my character is going through a lot of the same things that I was going through, and my family and friends were going through, during COVID. But I didn't want to actually write a book about COVID. I wanted to look at what was happening psychologically and emotionally to all of us. I set it in 2019, and I gave my protagonist, Darcy, a lot of the same issues that I was dealing with during and after quarantine. And tried to make myself laugh as I was writing.
Did your childhood and your experiences growing up in Western Massachusetts/the Berkshires influence or inform the creation of 'Murbridge'?
It definitely did. Because I was under quarantine and sitting in my house I didn't have a lot of opportunity to go and research small communities. I live in Seattle now, and I've lived here for 13 years, which is the longest I've lived anywhere, except Massachusetts. But I still don't feel like I know it in my bones the way I know small town New England. So just my level of comfort and my level of having the authority to really write about a place, because the place was so important in this book, I felt the safest and like I had the best authority to write about Massachusetts.
The story is very much focused on the ideals of community. In your acknowledgments, you wrote that your hope was to show community "working against" foolishness, ignorance, anxiety, and fear. How did you stay focused on that, writing during the pandemic, when there was so much anxiety, fear, and isolation?
I think I'm an eternal optimist. Perhaps unrealistically so. But I really did want to stay focused on people doing the right thing and coming out of this period of darkness and anxiety and political division. We're certainly not out of that in real time, but there was definitely an element of wish fulfillment that I wanted to put into this novel. So that's what I did. It's not necessarily the most realistic outcome for these characters. But it could be. I mean, sometimes people do the right thing.
We can't control the larger political forces that we look at on the news. We can't control how Mitch McConnell and Nancy Pelosi are going to act in government. But we can control how we interact with our next door neighbors, how we talk to the barista at our coffee place, the holiday gift we give to our kid's teacher. These smaller interactions are within our control, and we can make them kind and we can make them positive. And I think it's those small interactions within your smaller community that then can inform your broader experience of the world and your wider viewpoint of fellow human beings.
You look at the news and it's just depressing and it's overwhelming. It seems like these differences between individuals and between political groups and racial groups and genders are so vast and so insurmountable. But if you really break it down to the day-to-day of how we live, we're all humans, we all want the same things I think.
Was there a most challenging aspect of putting together this story?
Honestly, it was picking and choosing what kind of community problems to explore. As soon as I told my friends that I was writing this book, I became inundated with emails from all my friends all over the country. Because every Nextdoor or every community board has their specific issue of the moment that everyone is outraged over and everyone is posting about and talking about. So I received a lot of material from various friends. And choosing which ones to play with and which ones to be inspired by, that was probably the most challenging part of it.
How was your approach to working on this story different from your previous two novels, "The Last Romantics" and "The House Girl," which both stretched, if not over decades, over centuries? Whereas "Community Board" is a much shorter stretch of time.
I think my goals with "Community Board" were much simpler and much more tied to what I needed at the time that I was writing it. Which is not to say that I was not thinking about readership, because definitely this book more than any other, I want people to read and enjoy. I want them to laugh, I want them to have an escapist couple of hours while they're reading it. Yes, I also want them to think about community and the broader issues. But most of all, I just want them to enjoy it.
And I think my writerly goals with the other two books were different. This, I really enjoyed writing it in a purely, again, escapist way. It was very escapist for me to be writing it. It was a real break from the monotony of day-to-day COVID and homeschooling. And just narratively … the plot that I settled on was much shorter and required less of a wide timeframe and a backwards-looking viewpoint the way that both of my other novels did.
What do you hope readers take away from reading "Community Board"?
I do hope they laugh. I hope they have some moments of self-recognition, both in the good and bad that some of these characters do, the good behavior and the bad behavior. I do hope that they think about their immediate community and how they can make it better. And how, in making it better for others, they're also making it better for themselves. Because having positive, neighborly relations and smiling at people in the street, that makes all of us feel good, right? It's silly and it seems small, but I think there's so much peace that comes from those little interactions.
I've been reading a lot, because my parents are getting older, about what leads to longevity and what leads to long-term happiness. And again and again and again, it's this idea of community. A lot of the studies find that when you say community, it's not, 'Oh you have this group of friends that you've known for 50 years or you have this extended family of 50 grandchildren.' It can be as simple as the person who makes your coffee in the morning and the librarian that remembers the kinds of books that you like and the person who you say 'hi' to when you're walking your dog. It can be those simple interactions which really create a sense of wellbeing and peace.
Is there anything else you want to say or would want people to know?
To go a little bit deeper into why I wanted this to be a funny book, why I used humor, I do think that humor is a great leveler. We can all fight about various issues, but if you get everyone in a room together watching a funny movie, they're all going to laugh at the same things. So I did want to use humor in that way as this kind of equalizer — in addition to the self-serving need to cheer myself up and make myself laugh.