Books
Q&A: Jennifer De Leon on her new YA novel 'Borderless'
"I really hope that this book finds its way to readers who might have a singular vision or image of what a migrant person is."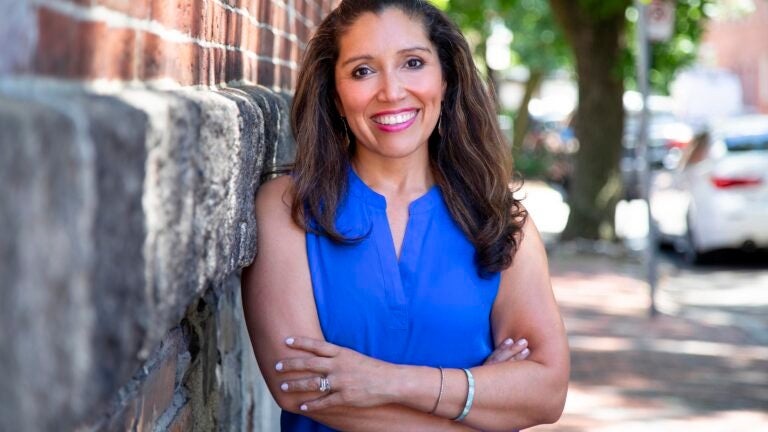 Jennifer De Leon started writing her new novel, "Borderless," in 2018.
She was pregnant with her second son at the time and watched in horror as images emerged of parents being separated from their children at the United States border under the Trump administration's "zero tolerance" policy immigration policy.
"I felt this urge to march in the streets and join all of these rallies," De Leon recalled in an interview with Boston.com. "But I was very pregnant and really could not. And so I thought, what other way can I contribute? How can I use my voice?"
The former Boston Public Schools teacher and current associate professor of English at Framingham State University, whose own parents immigrated from Guatemala, felt pulled to write a story about a young girl in Guatemala who loves her life and doesn't imagine ever having to leave.
That pull was the foundation for the protagonist, Maya, in De Leon's new YA book, "Borderless," which publishes Tuesday.
"She's just living her life," De Leon said. "She's got her mom, her best friend, her love interest, her great school. And then over a series of events, she needs to flee the country. And so I imagined — what would it take for a 16-year-old girl, say, to leave everything she knows behind and risk her life to come to the United States? That's where the story really kind of started, in the thick of all that."
De Leon, whose other works include the 2020 novel "Don't Ask Me Where I'm From" and the 2021 essay collection "White Space: Essays on Culture, Race, and Writing," spoke with Boston.com about her new novel, what she hopes people take away from the story, and what was most challenging about working on the project.
This interview has been edited for clarity and length.
---
Boston.com: Can you talk a little bit more about the research and the interviews that went into developing the book?
Jennifer De Leon: Yes. So I read several books, amazing literature on the border and books that engage with the themes and realities of people crossing the U.S.-Mexico border, whether it's fiction, nonfiction, poetry. I watched documentaries. I read several policy papers and found myself skimming and skipping to the part where migrants were interviewed and really kind of drilling down to the details on the sensory level and what anecdotes and threads I could put into the larger novel.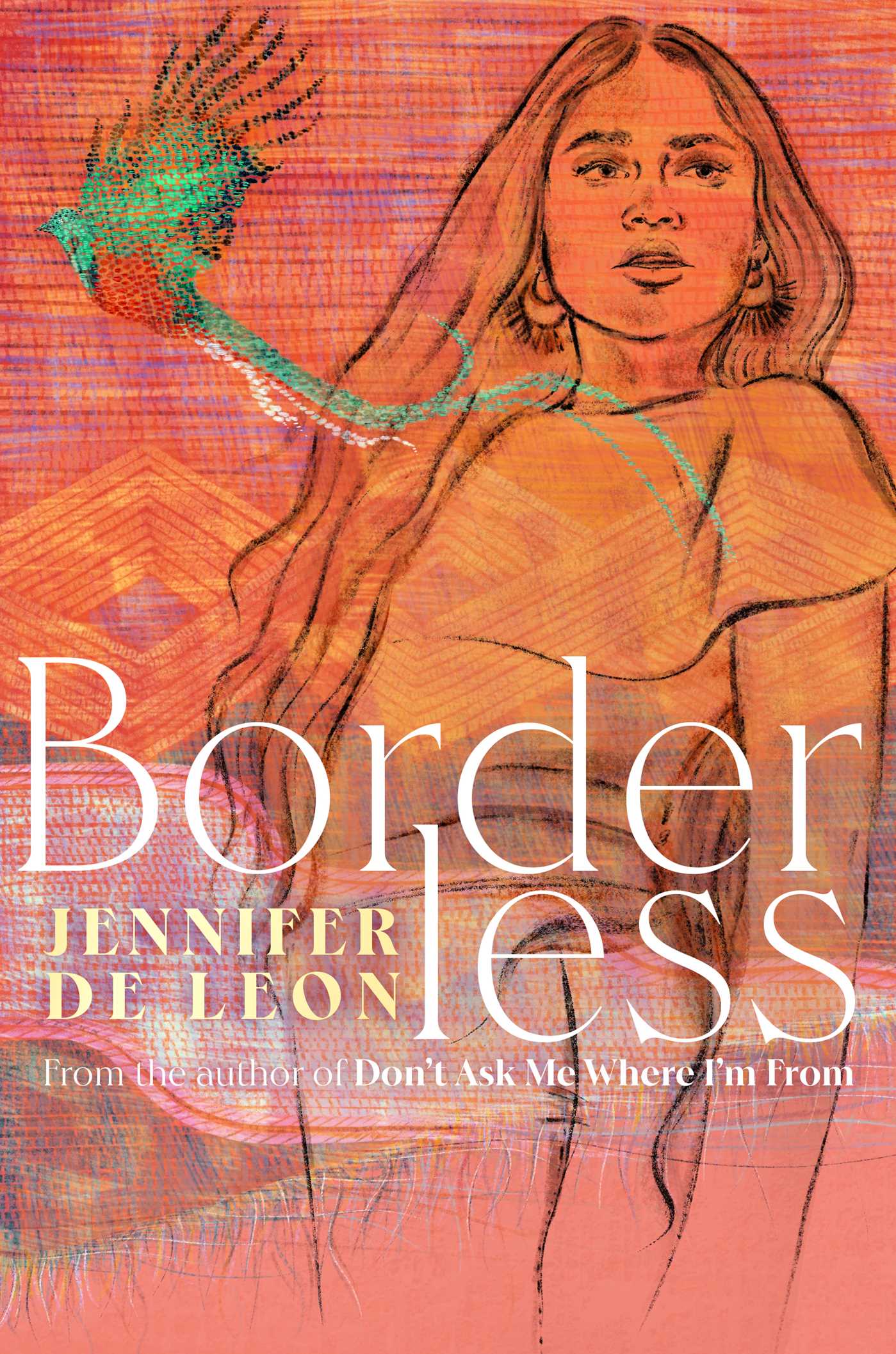 But the biggest research I did was travel to McAllen, Texas, and interview migrants who had recently crossed the border and had been detained in detention centers there. [They] had been seeking asylum, and they were released and staying at the humanitarian respite center there in McAllen. It's run by the Catholic Church, and the goal is to help migrants feel human again and really restore that dignity. Give them a hot shower, food, a change of clothes, help them make phone calls and get on a bus, usually a Greyhound bus or something similar, to their sponsors in other places in the United States.
What was it like to do those interviews?
Well, you know, like I said, I read some reports and read literature and heard stories, you know, within my own larger family. But there was nothing that could have prepared me for stepping into that respite center. From the outside, it looked like any other building. It looked like a nursing home; I think it was a nursing home. There were these purple doors, and I remember it was very quiet. Like when I opened them, I just remember that. That was my thought: 'It's so quiet.' And there were so many people — all recent migrants and then a few volunteers. And the silence is what struck me.
I felt almost like they were so tired and so spent and drained from their journey that they weren't going to spend an extra ounce of energy if they didn't have to. And they were standing in lines; they were waiting. They were sitting with volunteers with laptops, they were wearing clean clothes, but it was used, donated clothes, so there were some odd-fitting items. And I just took in all these details, and then hearing their stories from them — I couldn't write fast enough.
Why did you settle on YA for telling this story?
This is my 20th year teaching. … Being a teacher is as much a part of my identity as being a writer. I love writing YA for lots of reasons. It's so voice-driven, and the plot tends to move faster than some of adult literary fiction. I find it way more accessible. Really, though, what I love is that young people read YA. And as a teacher, I just kept thinking, how many students, myself included as a young person, didn't know about what was happening at the U.S. border. My own parents are immigrants from Guatemala, and I had very little knowledge of the extent to what is going on. And really, it just felt completely right — I don't know how else to put it — to put this story into a YA novel. Because so many young people, if they only rely on the images they see on certain media channels, then they'll get that single story of Central American or Mexican migrants.
But this was a way to disrupt that single story.
The book starts with a prologue and then kind of counts down to the event of fleeing the country, which really builds a lot of suspense and anticipation for the reader. What were you thinking about when you put together that structure? Why was it important to have that?
That's a great question. I mean, again with my teacher hat, I think about my students who would pick a book for independent reading or something similar in class, and they would judge a book by its cover and they would judge a book by the first page. And it was that first page that if it didn't hook them, they would go on to the next thing or they would ask for a hall pass or a pass to the nurse when they didn't need one. And I don't know why that's just completely baked into me. As a writer, I'm like, I have to interest the reader on the first page. So that's why I love using prologues. I love the boomerang structure of starting with a high-intensity scene, but then going back and picking up that scene about halfway through the book. And I found that structure would work for for enticing the reader, but then going back and having the reader understand, what got this character, Maya, to this particular point in time.
It seems like it is reflective, too, of the idea that her life in Guatemala before needing to leave is what is central to her story, that that is what she is losing. Right?
Right. Right. Because oftentimes, when we see these images in the media, it's almost as if migrants lives start on the journey itself. And it's like, no, no, no, no.
I also want to also talk about the ending, without giving too much away. It was so poignant to me. You present it as a very real scenario; there's no sugarcoating the situation. It might seem obvious, but why was it important to you to have the ending be the way that you have it?
It's the realness. It's contemporary, realistic, young adult fiction, and the realistic part is what's key. I wanted it to feel open in that sense of we don't know what will happen exactly to her afterwards.
I could have written three chapters out. I could have written when she lands where she's going and meeting the person she's supposed to meet. But it felt important to end with this kind of new beginning. And it's just also something I don't always see in migrant literature. Again, the story sometimes begins on the journey or when they arrived — and these are absolutely relevant stories. So I was just trying to do something a little different, I guess. I also was really excited to set a book primarily in Guatemala. I've never read a young adult novel set in Guatemala, so that was just exciting to me on a personal level.
What was the most challenging part of working on this story for you?
To be honest, what was really challenging was my own fear and doubt of getting it wrong. And I say that, knowing that fiction and art in general, stories, they're not like mathematical equations that have an answer. Even knowing that, I felt this immense pressure to get it right, whatever that meant. And I think sometimes that can paralyze writers — not to say they shouldn't do their due diligence and do all the research and the interviews and revise, revise, revise. But because there are so few books set in Guatemala, it felt extra important to me to make sure that I did the story justice. Because it is fiction, but these are real people who are crossing the border as we speak.
How does it feel now to have the book completed and released out into the world? How do you feel having been on that kind of personal journey, alongside the creation of the story itself?
This book took so much from me in a different way than my debut novel and essay collection. Every book is different. I know every author says that, but it's true. I'm just so grateful that this book is going to be out in the world. I meet young people at school visits and doing library visits, and I have pitched the book to them, shared a little bit about it. And now that it's here and I can begin to hand it to students and teachers and librarians, it feels great. It feels a little surreal. Because it started with an idea and an image and a character, and then it swells. It grows, and you write the full draft. I know that's the process, but every time it still feels kind of like magic.
Who do you hope reads this book?
I really hope that this book finds its way to readers who might have a singular vision or image of what a migrant person is and that this might broaden their definition and their understanding of why people are coming to the United States, particularly from Central America. And just give a wholeness and restore some of the dignity, even if it's through fiction, through story.
What do you hope readers will take away from the story?
I really hope that they take away the fact that this is a complex issue. And I hope this story helps widen their scope and help them ask more questions — and feel empowered to do so. I really hope this book sparks curiosity [in] the best way about what is happening at the U.S.-Mexico border.