Bruins
Bruins goalie Tuukka Rask misses crucial season finale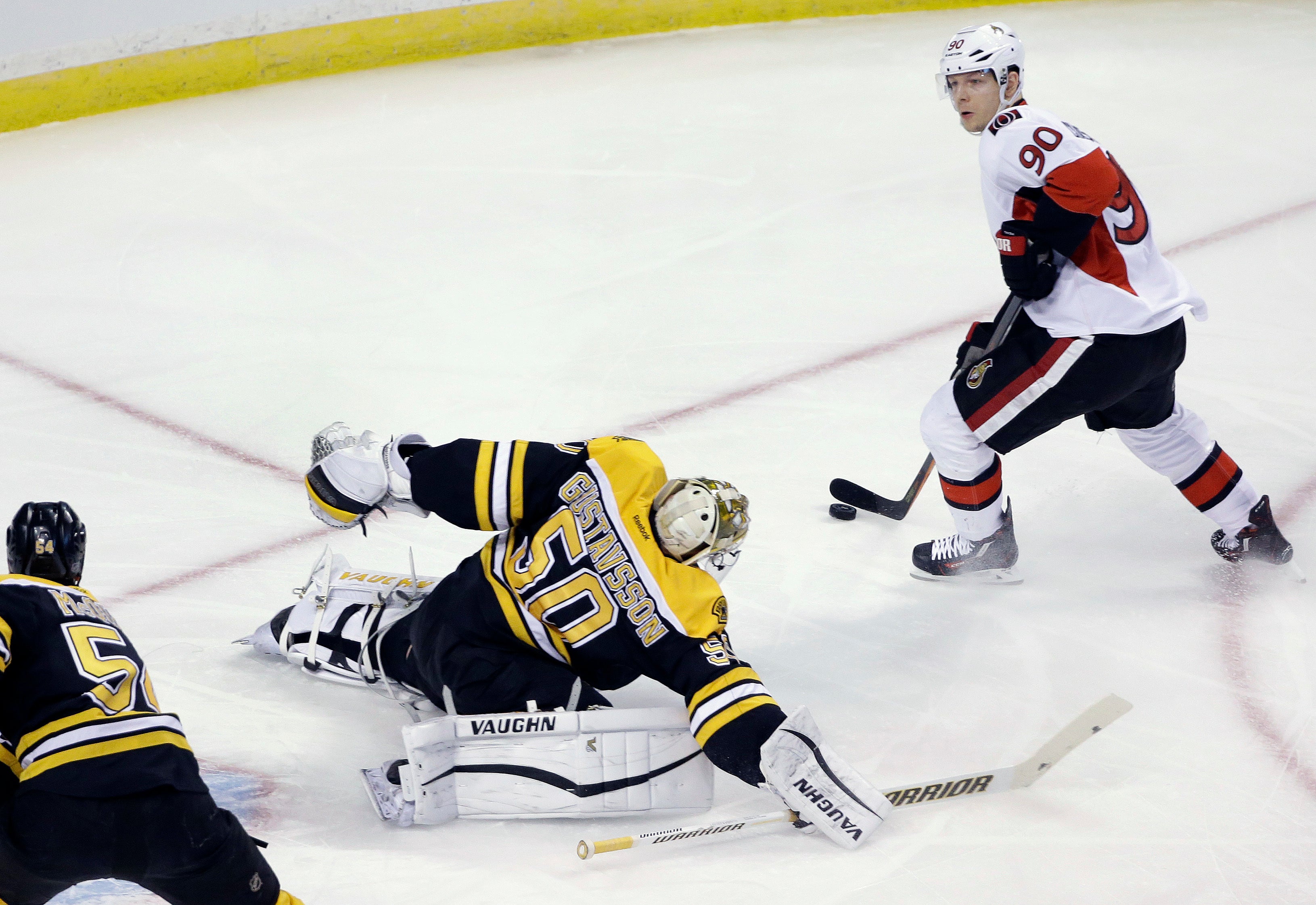 BOSTON (AP) — Boston Bruins goalie Tuukka Rask missed Saturday's regular-season finale against the Ottawa Senators as his team played for one of the final playoff spots in the Eastern Conference.
Backup Jonas Gustavsson got the start against Ottawa — his 20th start of the season.
The Bruins needed a victory over the Senators and help from Philadelphia and Detroit in order to avoid their second straight season without a playoff berth. But Rask was "unavailable due to illness," a team spokesman announced in the press box shortly before the opening faceoff.
Rask was with the team for the pregame warmup but spent most of it on the side, near the Boston bench. The Bruins sent a news release at 12:01 p.m. — 29 minutes before the start of the game — saying they were recalling Jeremy Smith from their minor-league affiliate in Providence on an emergency basis.
Gustavsson was 11-8 with a 2.65 goals-against average this season, his seventh in the NHL. The 31-year-old Swede last played on April 3, last started on March 18 and last earned a win on March 8.
Rask was a backup on the Bruins team that won the 2011 Stanley Cup and the starter when the franchise returned to the NHL finals two years later. This season, he has started 62 games, going 31-22-8 with a 2.56 GAA.
A first-round pick in the 2005 draft, Rask has spent seven full seasons with the Bruins, with a career record of 167-103-43 and a 2.24 GAA. He won the Vezina Trophy as the league's top goalie in 2013-14, when he went 36-15-6 for the Boston team that finished with an NHL-best 117 points.