Marathon
The new Adidas Boston Marathon sneaker design is here
The shoe features the official Boston Athletic Association logo.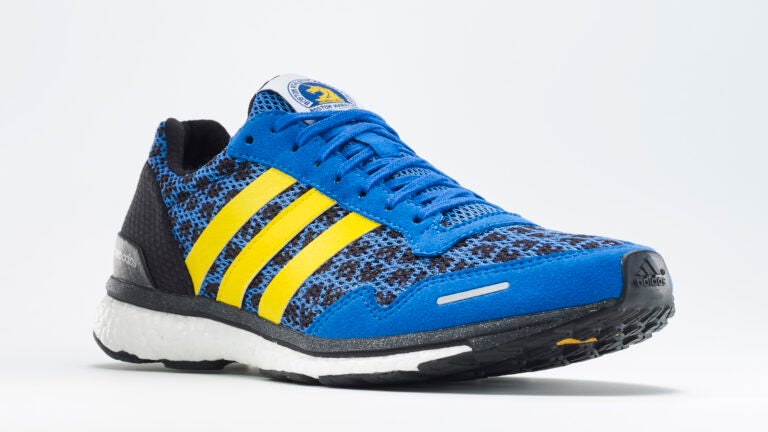 The April 18 Boston Marathon is only weeks away, and sneakers companies are releasing special Boston Marathon edition shoes in anticipation. The latest shoe come from Adidas, with their 2016 Boston Marathon version of adizero Adios 3.
This limited-edition running shoe features the Boston Athletic Association print on the open mesh upper, as well as the official B.A.A. logo on the tongue.
It comes in two color combinations: B.A.S. blue and yellow, and Equipment Green, to commemorate the 25th anniversary of the Equipment Adidas line and the first Adidas Boston Marathon Anthem Jacket, according to a release.
The adizero Adios 3 is sold in both men's and women's models and cost $160. It can be purchased at the Boston Marathon® Adidas RunBase store and the 2016 John Hancock Sports & Fitness Expo.
The Boston Marathon Adidas RunBase store will also host a launch party for the shoe this Thursday at 855 Boylston St. at 7 p.m. You can preorder or show up to buy one of the limited pairs for sale there.