Boston Marathon
'Supernatural' actors Jared and Genevieve Padalecki hit their Boston Marathon fundraising goal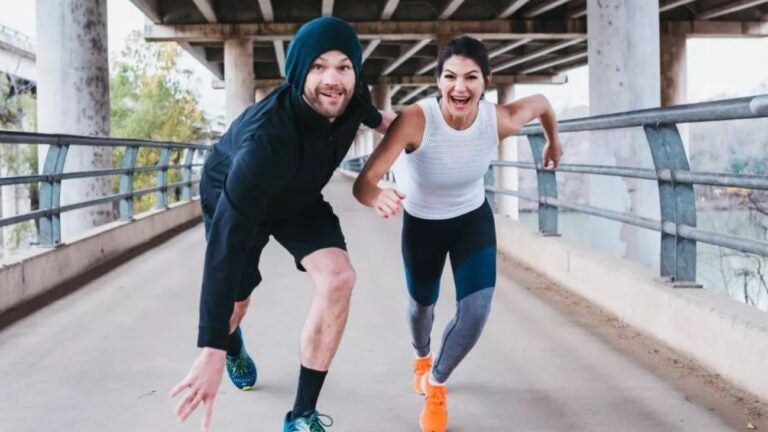 Married actors Jared Padalecki ("Gilmore Girls,'' "Supernatural'') and Genevieve Padalecki ("Wildfire,'' "Supernatural'') are running the 2019 Boston Marathon, and as of this week, they have officially surpassed their $20,000 fundraising goal.
"Guys this is incredible!'' Jared wrote on Twitter Tuesday, posting a screenshot of the fundraiser at the $20,001 mark. "Thank you to everyone who donated!!''
The couple announced in January that they would be running the April 15 marathon, and that they would be part of a fundraising team for Dream Big!, raising money on CrowdRise by GoFundMe. Dream Big!, a Boston-based nonprofit organization, supports underprivileged girls who want to play sports and participate in physical activities.
"I am forever grateful for the support and motivation I received growing up in group sports, and I'm thrilled and humbled for the opportunity to pay that forward, and try to help provide other young ladies with the chance to support, and be supported by, their friends and teammates,'' Genevieve wrote on the pair's fundraising page. "When I cross that finish line, I will have a huge smile on my face, not only because I was able to achieve a life goal, but I will have crossed that finish line knowing I was able to impact thousands of young female athletes.''
Jared wrote that he wants to help bring more focus to female athletes.
"It's unfortunate, but also no secret, that male sports receive more attention and support from the general public,'' he wrote. "The athletes are paid more. The events are televised more regularly and on more channels, etc… I would love to take some part in raising awareness and increasing availability for girls, young and old, to learn some of the invaluable things that I was fortunate to learn growing up.''
As of Thursday, the Padaleckis had raised more than $20,900 on CrowdRise, and the 2019 Dream Big! Boston Marathon Team as a whole had raised over $125,000.