Business
These local companies made Oprah's annual 'Favorite Things' list
Oprah was impressed by local pretzels, dog gear, and more.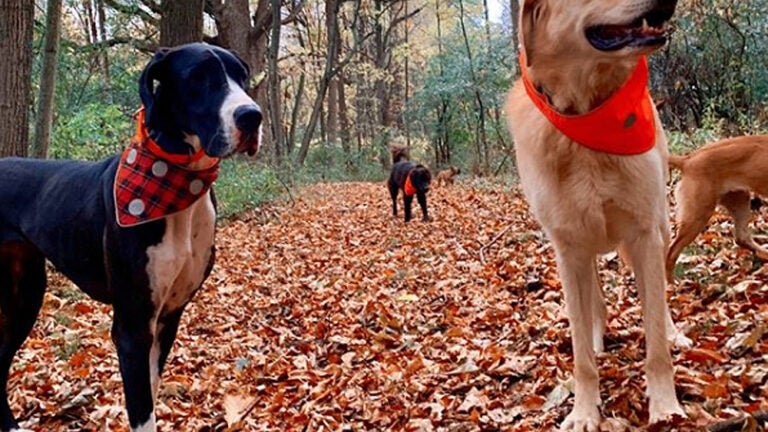 Christmas came early this year for five New England companies.
The companies received the gift of Oprah Winfrey's endorsement by making her famous Oprah's Favorite Things list. Seventy-nine companies landed a coveted spot on the list, including Eastern Standard Provisions and MiniLuxe in Boston, Needham-based SharkNinja, Mansfield-based Samsonite, and Spot the Dog in South Hero, Vermont.
After Oprah's list was released Friday, thousands of customers per hour were ordering the pretzel and salt gift set from Eastern Standard Provisions, according to The Boston Globe.
"This 20-pretzel set with three types of heat-and-eat soft pretzels, three flavors of salt, and everything seasoning will thrill all who still believe in carbs," Oprah wrote about the set.
"We launched in February this year," Bill Deacon, CEO of Eastern Standard Provisions, told the Globe. "So for us to sell our first pretzel in May and to get to Oprah's favorite things in November is sort of a crazy moment for our company."
Oprah was also impressed by Spot the Dog, a South Hero, Vermont, company that's been making reflective gear for dogs since 1994. Oprah lauded the company's reversible bandanas for pups.
"When your pup's gotta go, he's gotta go," Oprah wrote. "These bandanas — made of reflective nylon that cars can't miss — will keep him safe on your nightly strolls."
"To have someone like Oprah, who truly loves her dogs, believe in our products leaves us almost speechless," co-owner Mary Powell said in an e-mailed statement. "We're so proud to represent the Vermont business community on this year's Favorite Things List. There are so many amazing, innovative companies in our state, so to get recognized in this way is such an honor."
As for Spot the Dog's sales? "It's been a whirlwind since the announcement on Friday — sales have been fantastic so far," Powell said in the statement. "We're seeing hundreds of orders come in from all over the country, and people are giving us great feedback on the products and the brand as a whole."
Oprah also recommended nail polish by MiniLuxe, the Boston-headquartered nail-salon chain that offers "clean and ethical" beauty services and products in Massachusetts, Rhode Island, Texas, and California.
"This set of lustrous polishes is free of eight potentially dangerous toxins," Oprah wrote. "What it's not free of is rich color and shine that'll take you through party season and beyond. I curated the colors, which range from neutrals to red."
Samsonite in Mansfield, Mass., also scored an item on Oprah's list: the Samsonite & Sarah Jessica Parker "Carried Away Convertible" bag. The luggage company collaborated with Parker to create the item.
"This backpack with built-in clutch can be worn in five ways, including as a crossbody and a tote," she wrote. "Sarah Jessica Parker herself showed me how much she can fit inside, and even Mary Poppins would be impressed."
Also on Oprah's list: the Ninja Foodi Cold & Hot Blender by Needham-based SharkNinja, of which she wrote: "I love a soulful bowl of soup, whether chunky or smooth — which is why I'm a fan of this blender that can not only crush ice and fruit into silky smoothies, but can also cook soup and melt cheese for fondue thanks to a built-in heater."
The December issue of O, The Oprah Magazine featuring this year's list hits newsstands on November 19.
Correction: This story originally omitted Samsonite, which has been headquartered in Mansfield, Mass., since 2005. Boston.com regrets the omission, and we've updated the story accordingly.