Business
These 75 cannabis dispensaries are the best in Massachusetts, according to readers 
Including the top 5 reader-recommended shops.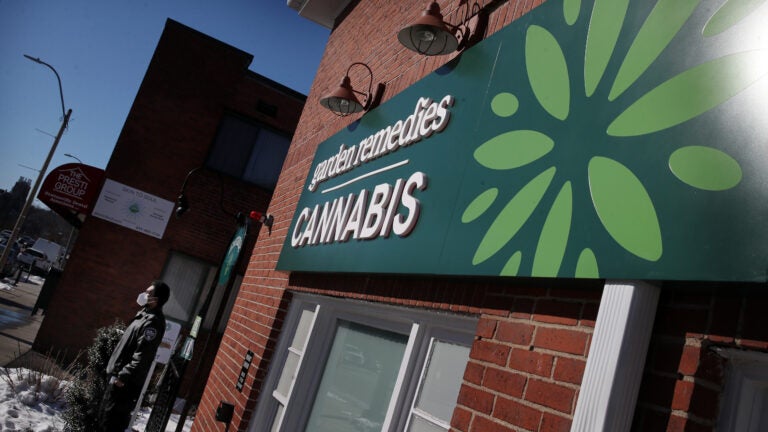 Massachusetts has been booming with adult-use marijuana dispensaries ever since the state legalized retail sales in 2018 — and Boston.com readers are die-hard fans when it comes to their favorite shops.
We asked our readers which cannabis shops are worth the visit, and of the 895 readers we heard from, 94 percent said that they've not only visited a dispensary in the state, but that they have a favorite. Boston recently got its fourth dispensary with the official opening of Ascend Wellness Holdings earlier this month, but our readers have plenty of love for dispensaries outside the city as well, including locations in Brookline, Salem, Cape Cod, and more.
We received a total of 75 recommendations, which you can view on the map below. If you're looking for the shops with the biggest endorsements, here's a look at the top five adult-use marijuana dispensaries, according to our readers.
Triple M came out on top as the most recommended dispensary on the list. Readers said that the staff at each of their locations, which includes one recreational and two medical-only dispensaries, were friendly and knowledgeable. Many of their fans emphasized that their product options are locally sourced and regularly updated so each trip feels worthwhile. If you go, said one reader, "their edibles are a must try!"
"Triple M in Plymouth is my favorite dispensary. It's in a great location. It's very clean and everyone that works there is very friendly and knowledgeable about the products," said Kathleen Cashin. "I will stay with them even if other dispensaries open!"
Berkshire Roots, which also has a Pittsfield location, sells "craft-grown cannabis from Berkshire County," which our readers say is among the best in the state. The store carries a range of products including flowers, topicals, edibles, and pre-rolls. Readers who sang their praises said Berkshire Roots has a very welcoming feel to it, with one reader writing that it, "feels like my hometown when I walk in!"
"It is the best. The people, products, and vibe is great," said Jessie from Revere.
Ascend may be new on the scene but it's already got some avid fans. Located nearby North Station and TD Garden, this dispensary is now the largest adult-use marijuana dispensary on the East Coast, and the only one in downtown Boston. Our readers love its convenience and describe the customer experience as "second to none."
"Best selection, pricing, and service," said one reader. "Ascend Wellness Holdings has style."
This shop became one of the first Boston-area recreational marijuana shop when it opened for adult-use sales in March of last year. Our readers tout this location's efficiency with services like online orders and free medical delivery. "There's almost never a line with order online," said one reader. "I'm in and out in under 10 minutes."
Its physical location is also a big selling point among our readers. The store is built inside the former Brookline Bank building and its location in Brookline Village is also a big draw for many of its fans, who say a visit to the store is also an excuse to check out the surrounding neighborhood.
Located in the city's Dorchester neighborhood, Pure Oasis is the first recreational marijuana dispensary in Boston. The company is also the only Black-owned shop in the city. Fans of the store say the shop not only offers a great selection, but that the owners, Kobie Evans and Kevin Hart, feel like part of the community. "Pure Oasis has the friendliest staff around," said Kristen from Jamaica Plain. The shop has a Cannabis Club, which customers can join for free to receive texts with exclusive specials and updates on new strains being sold.
Honorable mentions also go to a handful of locations which received more than 20 votes each, including Bud's Goods & Provisions in Worcester, Nature's Remedy in Millbury and Tyngsborough, Seed in Jamaica Plain, and United Cultivation in Ashby.
Check out all 75 marijuana dispensaries recommended by readers below.
Boston.com occasionally interacts with readers by conducting informal polls and surveys. These results should be read as an unscientific gauge of readers' opinion.
Newsletter Signup
Stay up to date on all the latest news from Boston.com