Cars
Weekend road trip ideas for families near Boston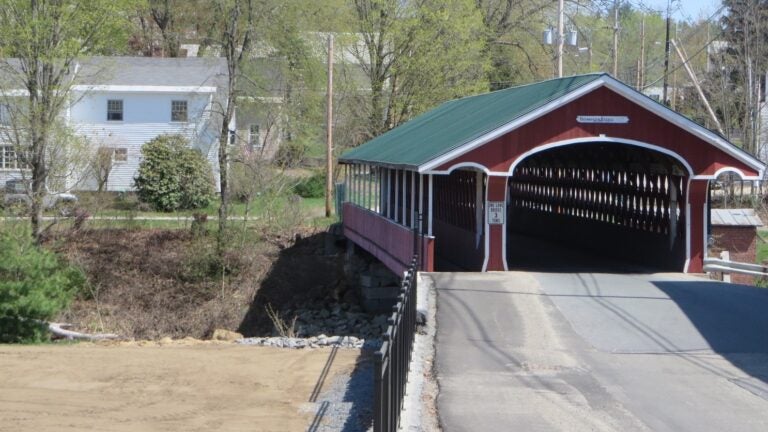 Get amazing travel deals when you sign up for Boston Traveler. Find the perfect getaway, grab special fares for local and international trips, and much more.
Summer is the season for road trips in the Northeast. Check out three awesome itineraries for families looking to get out of Boston for a weekend of adventures.
TO THE NORTH
The basic idea: Pack a picnic, hike up Mt. Monadnock and take in some Granite State charm.
Saturday
Morning: Get up on the early side and pack the family a lunch that you can carry easily. Head out on Route 2 West and then get on Route 140 North until you reach Mt. Monadnock in Jaffrey, Hampshire. The trip is about a two-hour drive from Boston, so it would help to bring a snack to stay energized. Also, a cooler packed with ice and some refreshments will come in handy.
Once you've arrived, Mt. Monadnock has more than 35 miles of hiking trails to explore. There are a number of routes to the summit, and plenty of other options that stick to the base of the mountain.
Lunch: Pick your route, then find a quiet spot to stop for lunch and enjoy the scenery. If the kids are old enough, plow on until you reach the Mt. Monadnock summit for a spectacular view.
Afternoon: Most trails to the summit will take about three or four hours to hike round trip, so it will probably be early afternoon by the time you make it to the top. Head back down your chosen trail to your car.
Grab a cool drink from that cooler and be happy you planned ahead. Drive south on Route 124.
Dinner: After about 15 minutes on Route 124 you'll be in the center of Jaffrey. Grab dinner at one of two town favorites — Lab N' Lager or Sunflower's.
Where to stay: Local bed and breakfasts, like the Benjamin Prescott Inn or the Monadnock Inn, are your best bet for a uniquely New Hampshire experience.
Sunday
Morning: After a good night's sleep, it's time for some local sightseeing. For a morning activity, we recommend letting the kids grab a unique souvenir they can savor. How about picking their own blueberries at Monadnock Berries? Or there's the Monadnock Sugar House where you can buy maple syrup.
Lunch: Head north for about 15 minutes on Route 12 to get to Keene, New Hampshire where you can find lots of great restaurants to grab lunch, like Stage Restaurant and Athens Pizza House. After lunch, Keene has plenty of shops to explore before the next leg of your trip.
Afternoon: New Hampshire has over two dozen covered bridges, with four in Swanzey alone (about 10 minutes to the north of Keene). See how many you can spot while taking in the Granite State's scenery.
Dinner: It takes about an hour to drive way east on Route 101 towards Nashua when you're done with local sightseeing. There, stop at one of several kid-friendly spots, such as Cucina Toscana, Shira Kiku or La Carreta Mexican Restaurant.
From Nashua you're just another hour away from Boston.
TO THE WEST
The basic idea: Explore the kid-friendly offerings that western Massachusetts has to offer.
Saturday
Morning: Start the day early and head west on the Mass. Pike. If you've got a young jock in the family, pull off at Interstate 91 and head south towards Springfield for a stop at the Basketball Hall of Fame. You can't miss it. It's the building that looks like a giant basketball.
If your kids are more into art, consider stopping at the Eric Carle Museum of Picture Book Art in Amherst, where exhibits focus on the artists behind several beloved children's books.
Lunch: Stop for lunch in Amherst at a local favorite like Antonio's Pizza or Judie's. If you stopped in Springfield, try sandwiches at Hot Table or Frigo's Gourmet Foods.
Afternoon: Head towards the Berkshires where you can find a number of family activities to enjoy, such as the Norman Rockwell Museum in Stockbridge or the Berkshire Museum in Pittsfield.
Dinner: Some of the best-reviewed, kid-friendly restaurants near Stockbridge include Pleasant and Main, the Brick House and the Elm Street Market.
Where to stay: Bed and breakfast options in the Berkshires area include the Federal House Berkshires Bed & Breakfast Inn, the Inn at Stockbridge and Thornewood Inn.
Sunday
Morning: The adventurous should pack a lunch and a change of clothes and head up north to Charlemont to go river rafting with Crab Apple White Water. Full- and half-day trips are available, but please note the minimum age to participate is 8 years old.
If river rafting isn't your cup of tea, head to Lenox instead for an educational train ride with the Berkshire Scenic Railway Museum that explores the railroad's economic impact on the region.
Lunch: Kid-friendly restaurants in the Lenox area include Electra's Café, Betty's Pizza Shack and the Church Street Café, to name a few.
Afternoon: Stop by the Lee Outlets and pick up some new clothes for your kids from brand names like Gap Kids, OshKosh Bigosh, Lacoste or Gymboree Outlet.
Dinner: Head to Northampton for some more light shopping and to grab dinner. Top reviews go to Bombay Royale, Mosaic Café, Local Northampton and others.
After that get back on the Mass. Pike and head east towards Boston. It takes about two hours to get back home.
TO THE SOUTH
The basic idea: A ferry ride to a day at the beach, followed by a day of sightseeing and history.
Saturday
Morning: Pack the car with lunch, swim gear, sunscreen and anything else you need to enjoy the water and outdoors. Head south, either along Interstate 95 or Route 24, toward Rhode Island's Narragansett Bay.
Be sure to hit the road on the early side because it takes about an hour and fifteen minutes to reach Bristol, Rhode Island. There you'll find a ferry, operated by Prudence & Bay Islands Transport, that will carry you (and your car) to a beautiful day on Prudence Island.  The ferry ride is 30 minutes long and requires passengers to be at the docks and ready to go at least 15 minutes before departure. If you plan to travel on July 4th, please note the ferry has a special holiday schedule.
Once you've reached the island, enjoy one of several activities that Prudence Island has to offer like hiking, biking or swimming. Please take precautions by packing sunscreen and look out for ticks in certain areas of the island.
Lunch: Prudence Island has no restaurants and just one variety store with snacks and other basics, so you'll probably be happier with that lunch you packed earlier.
Afternoon: After you and the family have enjoyed your time on the island, get ready to head back to the ferry. Please note that the last ferry back to Bristol departs 4:15 p.m. You should get back to land by 4:45 p.m.
Dinner: After debarking from the ferry, the Bristol area has lots of kid-friendly options, like Thai food from Tong Phoon, pizza and Italian fare from Pomodoro Pizzeria, and seafood from Quito's.
Where to stay: There are several bed and breakfast options in the Bristol area, including Point Pleasant Inn, the Sailor's Loft and Mt. Hope Farm.
Sunday
Morning activity: When breakfast is over gather the family in the car and head south towards Newport, about 30 minutes away. The historic city has lots of kid-oriented activities the whole family can enjoy together, like the Save the Bay Exploration Center & Aquarium, the Museum of Newport History, or the Green Animal Topiary Garden.
Lunch: It's hard to list all the restaurants in Newport that get strong reviews and offer reasonable prices. Options include Rosemary Thyme & Artisan Bakery, Corner Café, and Easton's Beach Snack Bar.
Afternoon activity: Head north for about 45 minutes to Providence. If you're lucky, you can catch a Pawtucket Red Sox game. If not, stop by the Roger Williams Park Zoo or the Providence Children's Museum.
Dinner: Top-rated Providence restaurants on Yelp include East Side Pockets, Flatbread Company and Mike Calzone's and Deli.
Pay your bill and head north to Boston. You'll be home in about an hour to an hour and a half.