Cars
Weekend road trip ideas for couples near Boston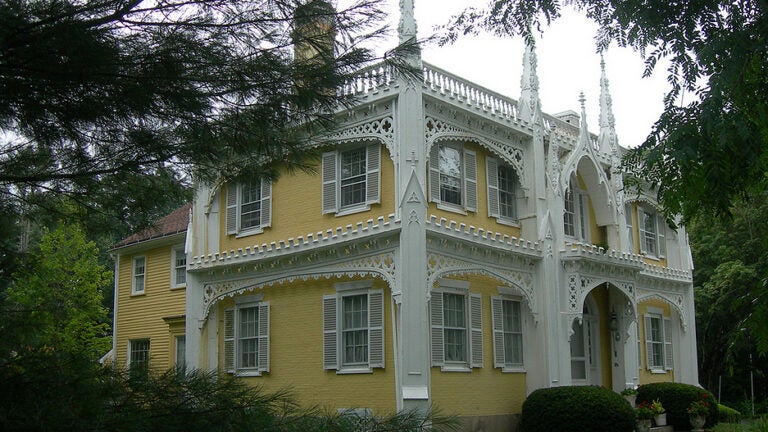 Get amazing travel deals when you sign up for Boston Traveler. Find the perfect getaway, grab special fares for local and international trips, and much more. Summer is the season for road trips in the Northeast.
Check out three awesome itineraries for couples looking to get out of Boston for a weekend getaway.
TO THE NORTH
The basic idea: Go sightseeing in Newburyport before heading up to Maine for some culture and adventure.
SATURDAY
Morning: Head up the coast via Interstate 95 towards Newburyport. The city is about an hour away from Boston.
Once you've arrived in Newburyport pay a visit to the Parker River National Wildlife Refuge, a 4,700-acre refuge with a wide range of occupants including 300 local and migratory birds. Stroll around the grounds and snap some photographs of the wildlife to make your visit memorable.
Lunch: When you're done with your morning activity, grab lunch at one of several well-reviewed Newburyport restaurants. Some top suggestions include Port City Sandwich Company, Hana Japan and Revitalize Café and Juice Bar.
Afternoon: Get back on the road and head north on I-95 to Kennebunk, Maine. Swing by the Wedding Cake House, a site that has been dubbed "the most photographed house in the state." The house is a Federal-style mansion built by a famous shipbuilder in the early 19th century and is a visual treat for the eyes.
Of course, a trip to house named after a wedding cake might make things awkward. As an alternative, consider swinging by nearby Kennebunkport for a visit to the Mast Cove Galleries. The gallery features a series of sculptures on the grounds and the work of more than 80 artists.
Dinner: Grab dinner at a popular local restaurant like Village Tavern or Old Vines Wine Bar, which are both located in Kennebunk.
Where to stay: There are several hotel options in the Kennebunkport area. But consider staying at a bed and breakfast for a more authentic experience. Well-rated B&B options include Captain Lord Mansion, Captain Fairfield Inn and Captain Jefferds Inn.
SUNDAY
Morning: After breakfast drive up to Saco, Maine for a few thrills. Saco is about 30 minutes away from Kennebunkport.
Be sure to book a zipline adventure in advance with Monkey Trunks. The adventure park features three ziplines as long as 700 feet and offers a side-by-side zip-riding experience. Or book a parasailing expedition from Old Orchard Beach Parasail and Jet Ski.
If heights make you nervous, consider renting a pontoon boat cruise from a nearby marina instead, or sign up for a whale watching expedition.
Lunch: Saco has several well-reviewed spots for lunch including Luis's Arepera & Grill, George's Sandwich Shop and Saco Island Deli.
Afternoon: Relax on the beach at Ferry Beach State Park, located between the Saco River and Pine Point. The park features hiking trails, a picnic area and a nature center. Please note there is a small fee for admittance.
Dinner: Grab dinner at a local favorite like the Chef & Gardner, Pizza by Alex or Run of the Mill Public House & Brewery.
When you're ready to hit the road, Boston is just an hour and a half away.
TO THE WEST
The basic idea: Explore some of the lesser-known gems nestled in western Massachusetts.
SATURDAY
Morning: Head west on Route 2 towards Shelburne Falls. The historic village is about two hours away from Boston and just outside the small city of Greenfield.
Stop by the Deerfield River and explore the Glacial Potholes, a unique geological formation at the base of Salmon Falls that dates back hundreds of millions of years.
While you're in Shelburne Falls be sure to stop by the Bridge of Flowers, a 400-foot-long structure covered in a large garden of local plants.
Lunch: Drop by Greenfield for lunch at one of several beloved venues. Options include Mesa Verde, Thai Blue Ginger, El Greco Café or Pete's Seafood Restaurant.
Afternoon: Head south towards Stockbridge in the Berkshires. Visit the Berkshire Botanical Garden, a 15-acre garden with over 3,000 specimens. Or if you've seen enough nature for one day, stop by a local art institution like the Norman Rockwell Museum or Schantz Galleries Contemporary Art.
Dinner: Stockbridge offers several great dining options, including Once Upon a Table, Lion's Den, Michael's and Pleasant and Main.
Where to stay: Spend the night at a local bed and breakfast like Conroy's B&B or Shaker Mill Inn.
SUNDAY
Morning: Once you've woken up and are ready to start the day, drop by Naumkeag, a country estate once owned by New York City lawyer and diplomat Joseph Hodges Choate. The highlight of the estate is a 44-room Shingle-style home that was built in the late 1880s.
Or stop by the Mission House, a Colonial-era house and mansion that was once home to the first missionary to the Mohican Indians. The house, which was designated a National Historic Landmark in 1968, is now a museum that preserves the history of missionary John Sergeant.
Lunch: Grab lunch at a nearby spot like Housatonic Café, Morgan House, Locker Room Sports Bar or Barrington Brewery and Restaurant.
Afternoon: Get on the Mass. Pike and head east. You'll eventually get on Interstate 91 headed north towards Montague. Stop by the Montague Bookmill, a unique used book store located in a 1842 gristmill along the Sawmill River. Look at the bookmill's selection, grab a coffee and a snack and enjoy the sounds of the nearby rapids.
Dinner: There are plenty of places to grab dinner in Montague and nearby communities like Greenfield and Gill. Local favorites include the Alvah Stone, Hope & Olive, the Gill Tavern and Rendezvous.
When you've paid your bill, get on Route 2 East. Boston is about two hours away.
TO THE SOUTH
The basic idea: Enjoy the art scene on the southern coast of Massachusetts and taste a local winemaker's spoils. The following day explore one of the most notorious homes in New England.
SATURDAY
Morning: Head south on Route 24 towards Westport, just over an hour away. Stop by the Art Stable Gallery, a local art institute located in a 19th century building that was once a horse stable. The gallery hosts the work of several local South Coast artists.
Lunch: Westport has several well-reviewed establishments to grab a bite to eat. Try Marguerite's Restaurant, the Bayside Restaurant, Oriental Pearl or Fiesta Mexican Restaurant.
Afternoon: Stop by Westport Rivers Vineyard, located on roughly 80 acres. Get a lesson in the craft of wine making and sip some wine while enjoying the natural backdrop. Summer hours at the vineyard have been extended from 11 a.m. to 7 p.m.
Dinner: Dinner options include Bittersweet Farm Restaurant, Ten Cousins Brick Oven and the Galley Grille.
Where to stay: Try staying at a local bed and breakfast like the Paquachuck Inn. Or if you want a stay that's both historical and somewhat creepy go north up Route 88 to Fall River for a stay at the Lizzie Borden House, the scene of one of the most notorious crimes in Massachusetts history.
SUNDAY
Morning: If you opted to stay in Westport, head south towards the Massachusetts Audobon Society's Allens Pond Wildlife Sanctuary in Westport. The Sanctuary is a vast wildlife refuge with hundreds of acres of protected beaches, woodlands and a significant network of walking trails that offer pond and ocean views.
Lunch: Head up to Fall River to get ready for the second leg of the day's adventure. There are several well-liked local establishments including Pattie's Peirogis, Marzillis Bakery and Ed's Famous BBQ.
Afternoon: If you weren't brave enough to stay at the Lizzie Borden House overnight, you can still join a tour of the home and learn about its haunted history. Tours are available every hour starting at 11 a.m. and do not require reservations for groups smaller than 10 people.
Spend the rest of your afternoon at Battleship Cove, a war memorial that holds the world's largest collection of World War II naval units. Included among the collection is the battleship USS Massachusetts, also known as Big Mamie.
Dinner: Grab dinner from a favorite local spot like Estoril, Sagres Restaurant or Taphouse Grille.
When you're ready, get on the road and head north on Route 24 back towards Boston.