Celebs
Bret Michaels to Return to Stage After Health Scare in N.H.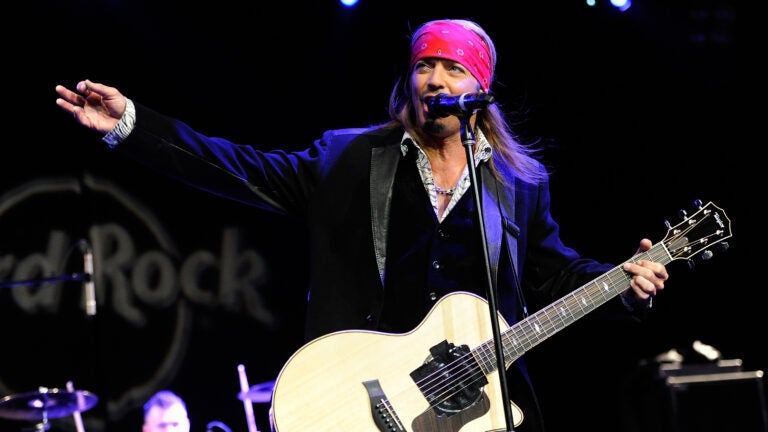 Former Poison frontman Bret Michaels will return to the stage tonight after cutting short his concert in Manchester, N.H., Thursday night following a brief health scare.
Michaels, who has been diagnosed with diabetes since childhood, suffered from extremely low blood sugar and left the stage after singing three songs, his main guitarist Pete Evick wrote on Michaels' website.
Michaels' apparently had Evick continue a song as he rushed offstage.
"In the 9 years I've stood next to him, I've never seen a look like the one on his face as if I was a complete stranger,'' Evick wrote.
Michaels' soon returned to the stage to tell the audience he could not continue. He then went to his tour bus where he was treated by paramedics.
Michaels' concert team publicly thanked the paramedics via a post on his official Facebook page.
Michaels still plans to perform at the Mohegan Sun arena in Wilkes-Barres, Pa., tonight.