Celebs
Dave Chappelle Talks with David Letterman About Leaving Comedy Central Show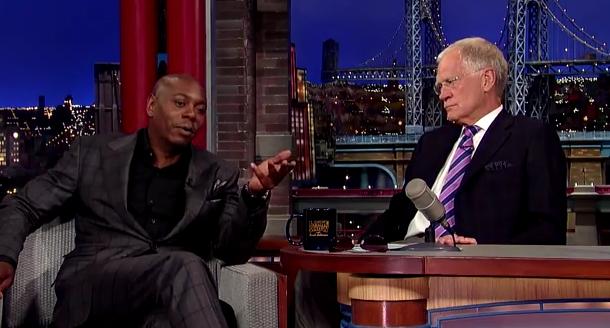 Dave Chappelle appeared on Tuesday night's episode of "The Late Show,'' and the comedian got surprisingly candid with host David Letterman.
Making his first appearance on the late night talk show in 10 years, Chappelle didn't miss a beat when asked about why he left his famed Comedy Central series, "Chappelle's Show.''
"Technically, I never quit. I'm seven years late for work,'' Chappelle jokingly told Letterman.
The comedian also clarified some misconceptions surrounding his infamous trip to South Africa in 2005, stating that he never actually lived there.
"I was there for two weeks,'' Chappelle said. "I mean, there's not too many good hiding places left in America.''
Check out a clip of Chappelle's interview in the video above.