Celebs
Tom Brady Gets Visit From Gisele, Kids at Training Camp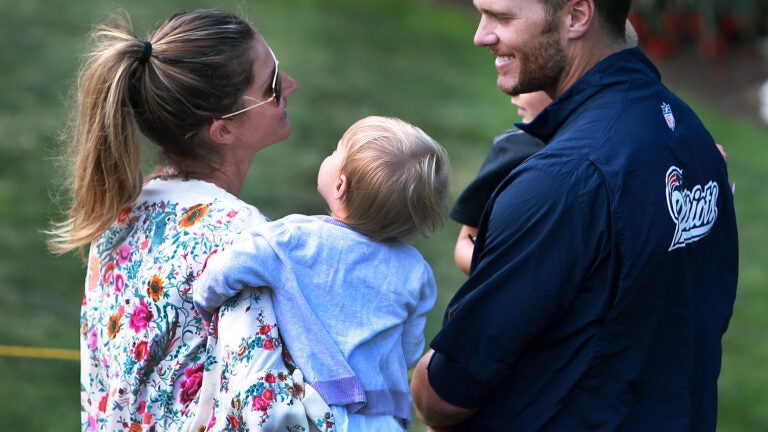 Isn't love grand?
Tom Brady, clad in his Patriots gear, was met by his supermodel wife, Gisele Bündchen, daughter Vivian, and son Benjamin, as training camp wrapped up in Foxborough yesterday.
The quarterback shared a kiss with Bündchen while he held Benjamin, 4, and she held Vivian, 19 months.
The Patriots' training camps are open to the public Tuesday, Aug. 12 and Wednesday, Aug. 13 at 2 p.m. For more information, visit Patriots.com.