Celebs
Your Illuminati Bracket: The Elite Eight
You guys really whiffed on Nev Schulman.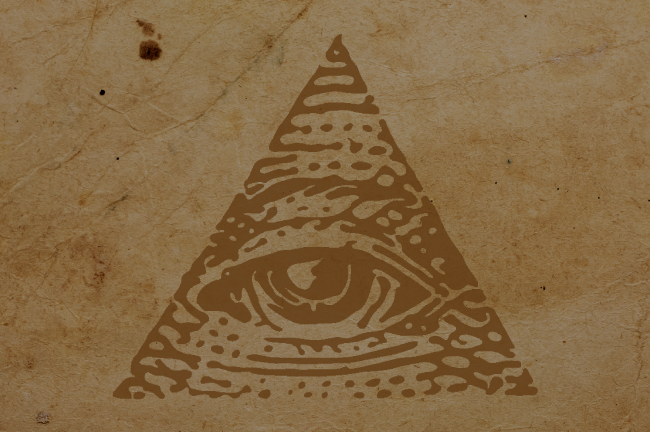 Behind closed doors, a small number of powerful citizens control world events. Resistance is futile, as their influence on politics, economics, and pop culture is infinite. They are as precise as they are covert. They are the Illuminati.
Who's in this cloak-and-dagger syndicate? That's what our inaugural Illuminati bracket will determine.
From the Sweet 16, we move ahead to the Elite Eight, where only the truly, surreptitiously powerful remain.
Friendly reminder: This bracket is pure satire. Unless we vanish. Then it was real all along.
From the Underground Bunker Region
Bob Odenkirk
Not only is his television show racking up accolades and ratings, he'll be on Netflix with his old pal, David Cross. Illuminati membership means you never have to look far for work.
vs. Jay Z
He thinks water is free. We assume it's because he's too busy controlling the world's supply of it to look at his utility bill.
[fragment number=0]
From the Roswell Region
BuzzFeed
While driving home, I sat at a red light. What came across my Twitter feed? A new BuzzFeed quiz, asking if I was a 'Trap Queen'. Did I pull over to take it? You bet I did, and of course I passed. All I know is bands. How does one website figure out what I want to know about myself, day after day? Illuminati.
vs. Tom Brady
How many of you unwashed Philistines could enlist Michael Jordan for an April Fools' prank? None, that's how many.
[fragment number=1]
From the Island Fortress Region
Morgan Freeman
He drove Miss Daisy. He was the voice of reason against Batman's wiretapping scheme. But ask him if he's part of a New World Order, and you might get this response:
vs. Bill Simmons
How does one become both a Celtics fan and a Clippers fan? Illuminati brainwashing, of course.
[fragment number=2]
From the Internet Region
Shonda Rhimes
Her Thursday domination has ensured that my fiancée won't speak to me for at least two hours a week. She's driving wedges between happy couples, and she's doing it with Scandal and Grey's Anatomy.
vs. Dave Chappelle
Can't trust a guy who nailed Tupac's whole posthumous discography in a single comedy sketch. He had to have spoken to him in Cuba.
[fragment number=3]