Celebs
Here's Donnie Wahlberg living his best life on the New Kids on the Block Cruise
He danced like no one was watching. (Everyone was watching.)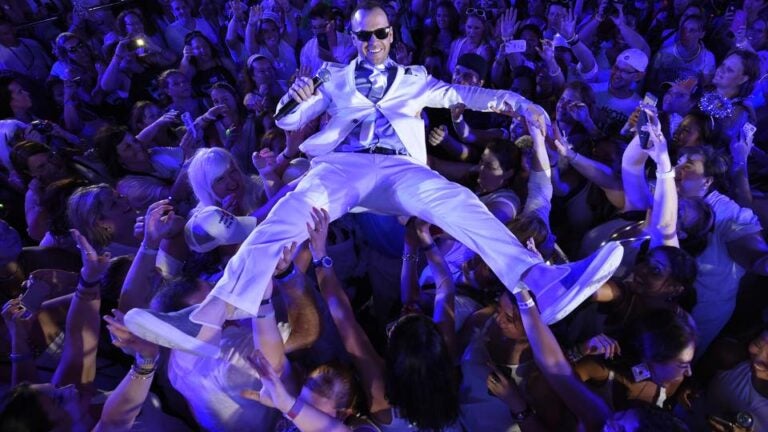 [fragment number=0]
While most of us in New England spent Columbus Day weekend indulging in fall activities like apple picking and sweater-wearing and pumpkin spice purchasing, Blockheads (aka New Kids on the Block die-hards) spent their holiday hanging out with their favorite boy band on the sandy shores of the Bahamas. Alas, the annual NKOTB Cruise had commenced.
From what we can deduce based on pics and tweets, the lively five-day occasion was a giant day-into-night carousal complete with cocktails, costumes, selfies, and pleasingly balmy weather. It was a mom version of Coachella, probably.
Of the five NKOTBers—Donnie Wahlberg, Jordan and Jonathan Knight, Joey McIntyre, and Danny Wood—it seems like good ol' Donnie was the boat's utmost party rocker (a fact that is shocking to no one). He busted out his moves (and a "Straight Outta Dorchester'' shirt) all over the place while crowds chanted along with him. A man in his natural habitat.
Exhibit A:
[fragment number=1]
Exhibit B:
[fragment number=2]
Exhibit C:
[fragment number=3]
May we all one day achieve such peak euphoria on a cruise ship with thousands of women. Godspeed, NKOTB.
New Kids on the Block through the years:
[bdc-gallery id="318302″]