Celebs
Steve Carell is the everyman, tells Ellen he owns a general store in Marshfield
File under: Things you didn't know.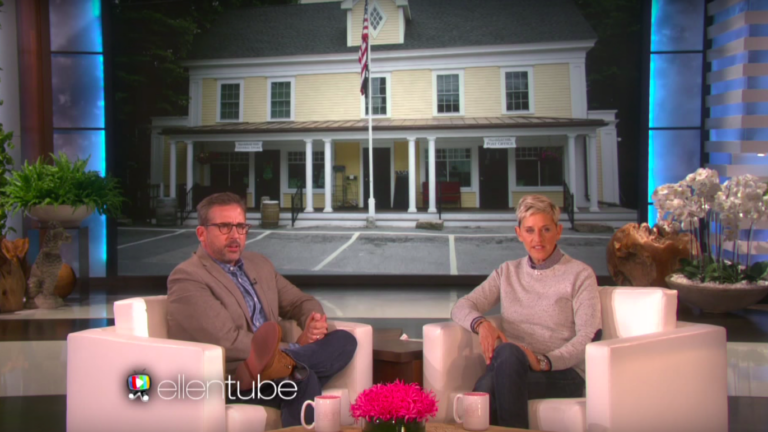 [fragment number=0]
We all know that Steve Carell—actor, comedian, model human—is from the good ol' town of Acton, Massachusetts. But get this: He owns a general store on the South Shore. Who knew? Well, actually, no one really.
Ellen DeGeneres chatted with Carell about his general store when he appeared on her talk show Tuesday, and she had a few questions—mostly things like: What does one even get at a general store?
Carell said folks can buy penny candy, muffins, coffee, and "little items'' there.
"It's in the South Shore in a little town called Marshfield,'' Carell said. "It's the Marshfield Hills General Store, and my sister-in-law runs it. We bought it, I don't know, maybe eight years ago.''
DeGeneres pulled up a photo of the store, which showed Marshfield Hills looking, uh, a little vacant.
"No one's there. It's empty,'' she joked. "It's not doing well, Steve. … Maybe that's why I have to talk about it right now.''
[fragment number=1]
Yeah, guys: Help Steve Carell out, will you?
Update: A previous version of this article cited Steve Carell's hometown as Concord, Massachusetts, and has been updated to Acton, Massachusetts.