Celebs
Jimmy Fallon falls holding Jägermeister bottle in Harvard Square, injures hand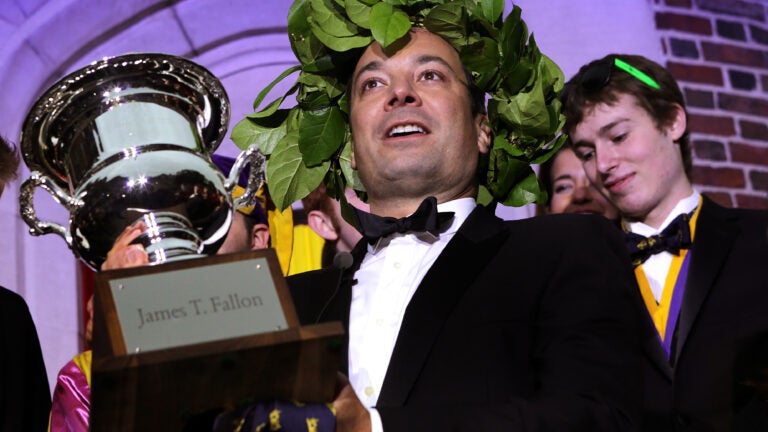 [bdc-gallery id="145313″]
Jimmy Fallon just can't seem to stay on his feet.
A mere four months after the Tonight Show host almost lost a finger when he tripped on a rug, Fallon was at it again Saturday night in Harvard Square, falling over someone with a bottle of Jägermeister in his hand — his other hand — and injuring it, too, according to People.
The magazine reported the comedian got his right hand checked out at Massachusetts General Hospital on Saturday night. Fallon posted a photo of his injured hand on Instagram Sunday, saying it was "nothing that a few band aids couldn't fix.''
[fragment number=0]
Instagram user @cryan__ryan caught the fall on camera.
[fragment number=1]
As well as Fallon's triumphant recovery.
[fragment number=2]
Earlier, Fallon paraded through Harvard Square, as he was in town to accept the Elmer Award for Excellence in Humor from the Harvard Lampoon, the country's oldest continuously published humor magazine. (Oh, he also had scorpion bowls with Harvard students at Hong Kong, according to People.)
The magazine has only given out the honor seven times. Past recipients include Jay Leno and Robin Williams.
[fragment number=3]
Information from the Associated Press was used in this report.