Celebs
In images that will give you nightmares, Johnny Depp sometimes slept in his Whitey Bulger makeup
For once, be glad you're not sleeping next to him.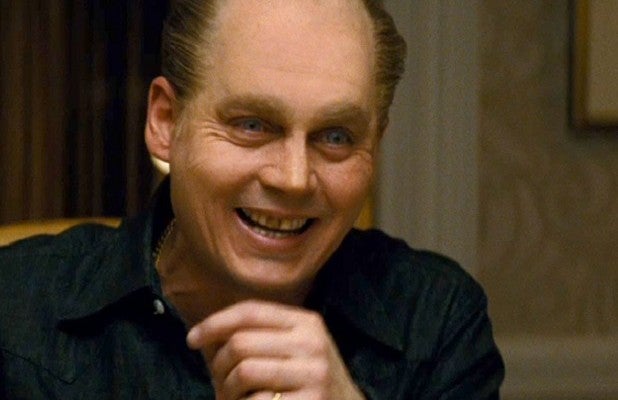 We already knew that Depp's transformation into Boston mobster James "Whitey'' Bulger in Black Massscared the director's daughter. But Depp's wife, actress Amber Heard, might have had nightmares a few times, too, because Depp would sometimes sleep in his Southie crime boss makeup, according to an interview with Variety.
It's widely known that Depp dedicates himself to fully shapeshifting into his roles. He told Variety that he wanted the Black Mass audience to lose themselves while watching the film.
"I want them to forget me,'' Depp told the publication. "That's the great test. If I can get them within three to five minutes, we're going to be okay. But if they immediately go, 'I'm watching some guy in makeup,' then I'm screwed.''
His Black Mass makeup took about two and half hours to apply, and Depp said it would be just as difficult to take off: "about an hour, ungluing things from your head and your face. It's everywhere.''
So sometimes he just slept in it, which is a thing he's done before while filming other movies, he said.
Leaving on the character physically made it harder to leave behind the character emotionally, Depp told Variety.
"Because you're playing the guy from morning to night every day for a certain length of time, months and months, they do seep into you,'' Depp told the publication. "I always have a decompression period at the end of a film.''