Celebs
Newton-bred John Krasinski and Emily Blunt are expecting a second child
The couple's rep confirmed Blunt's pregnancy to People on Tuesday.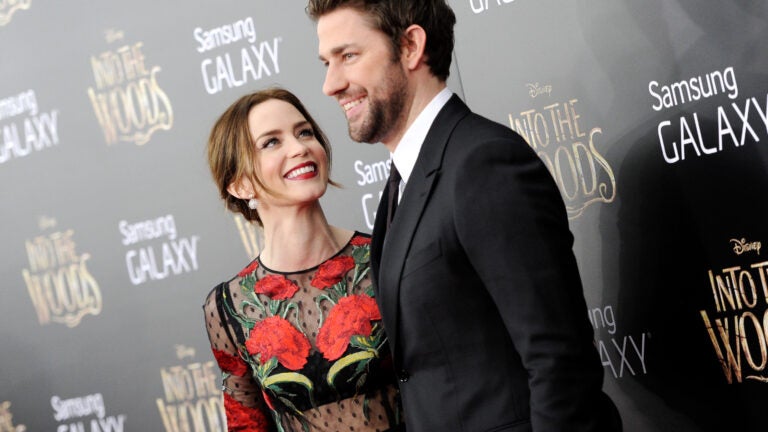 Emily Blunt and John Krasinski are expecting their second child.
The couple's rep confirmed the news with People on Tuesday. Krasinski, 36, and Blunt, 32, will soon have a sibling for their almost-two-year-old daughter Hazel. No word yet on how far along Blunt is or the gender of the baby.
Big changes are in the works for the Krasinski-Blunt family: Krasinski's latest film, 13 Hours: The Secret Soldiers of Benghazi, has elevated The Office star, and the pair recently put their L.A. mansion up for sale. Now, both actors are gearing up for parenthood 2.0.
Blunt, who is currently filming The Girl on the Train, according to People, once referred to Krasinski as "the greatest dad'' on the Ellen show. So we're thinking he can handle it–whatever "existential crisis'' it might bring on.