Celebs
Bill Belichick, Linda Holliday share meal with 'good friend' Donald Trump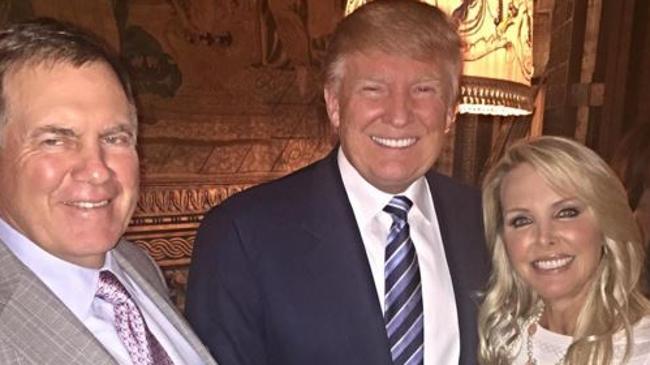 Donald Trump has made it clear that he loves surrounding himself with winners, so it shouldn't come as a surprise that he chose to dine with Bill Belichick.
Linda Holliday, Belichick's girlfriend, posted a photo of the couple Saturday night along with their "good friend'' Trump at the Republican presidential front-runner's Palm Beach club.
"Enjoyed dinner at Mar-a-Lago this evening with our good friend Donald Trump,'' she wrote.
[fragment number=0]
Belichick and Holliday aren't The Donald's only pals associated with the Patriots — he's boasted his relationship with quarterback Tom Brady since last summer (even giving him one of the campaign's signature "Make America Great Again'' hats) and more recently received some "glowing words'' from the team's owner Robert Kraft.
The friendships seem to be working for Trump, who said his Super Tuesday primary win in Massachusetts was in part thanks to support from Brady.