Celebs
Portland's Anna Kendrick will help fund 74 school project requests all over Maine
She made the announcement on Thursday's The Late Show with Stephen Colbert.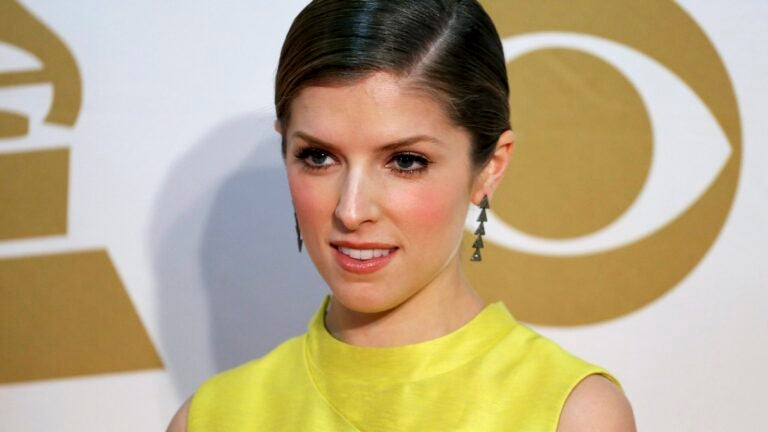 As part of a "flash funding'' effort with crowdfunding website DonorsChoose.org, actress and Portland native Anna Kendrick announced Thursday that she is funding a portion of classroom requests this year throughout schools in her home state of Maine.
The announcement comes by way of DonorsChoose.org's philanthropic call-to-action, #BestSchoolDay. More than 50 celebrities, athletes, and philanthropists are involved in supporting schools in communities across the country and are asking the public to join them.
Kendrick and an anonymous donor are together fulfilling a total of 74 requests for project funding in Maine. Kendrick will specifically fund 31 of those requests. These types of requests range from classroom supplies to field trip finances. Kendrick is a 2003 graduate of Deering High School in Portland.
Kendrick made the announcement on The Late Show with Stephen Colbert on Thursday night. Colbert has been a board member of DonorsChoose.org since 2009 and announced his flash funding of classroom projects in South Carolina in May 2015.
On Thursday's show, Colbert and Kendrick also unveiled other #BestSchoolDay donors. Author Tim Ferriss announced he'll be funding Sacramento, California, Long Island, and New Hampshire. Twitter co-founders Biz Stone, Jack Dorsey, and Evan Williams said they will fund Boston and Richmond, California; Missouri; and Nebraska and San Francisco, respectively..
All together, the 50-plus donors flash funded $14 million for 12,000 school projects in 47 states.