Celebs
Matt LeBlanc did a shoot for his new car show—at a wedding in London
"London, baby!''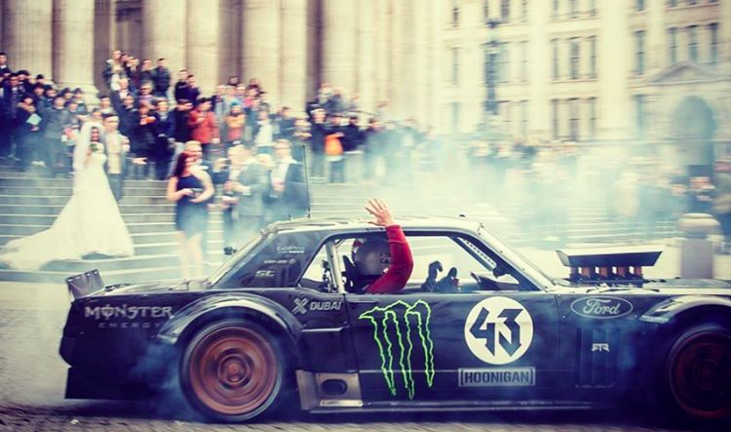 [fragment number=0]
Matt LeBlanc knows how to make an entrance. A very loud entrance.
The Newton-bred actor showed up at an outdoor wedding over the weekend at the steps of St. Paul's Cathedral in London—in a race car. LeBlanc, who is the new co-host of the U.K.'s beloved car show Top Gear, and stunt driver Ken Block drove up to the curb in a tricked-out Ford Mustang as the wedding party — along with the bride and groom — watched on.
"Congratulations,'' LeBlanc wrote in a caption on Instagram.
Twitter user Paul Brandbury captured the whole thing and posted a couple videos to his feed. Brandbury told E! News that LeBlanc and Block were doing takes for Top Gear and were present for about an hour.
Here are Bradbury's videos from the shoot:
[fragment number=1]
[fragment number=2]
LeBlanc and Top Gear also faced some controversy in a separate incident over the weekend. The actor performed stunts for the car series near The Cenotaph, a World War I memorial in London, and left tire marks in the road, inciting some backlash.