Celebs
Star Wars's Carrie Fisher to receive lifetime achievement award at Harvard
She's being recognized, in part, for speaking out about living with mental illness.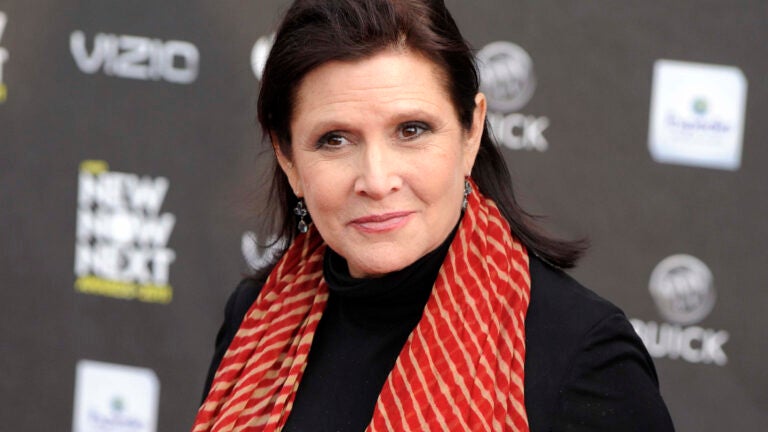 Carrie Fisher is just as accomplished offscreen as her on-screen princess-turned-general Star Wars character, and she's getting a lifetime achievement award at Harvard University to prove it.
Fisher will be honored by the Humanist Community at Harvard in partnership with the Harvard College Community of Humanists, Atheists, and Agnostics (HCHAA) at a ceremony at Harvard's Memorial Church on April 18.
The actress has been outspoken about what it's like to live with mental illness, sharing her own experiences with being bipolar and managing manic episodes.
"At times, being bipolar can be an all-consuming challenge, requiring a lot of stamina and even more courage, so if you're living with this illness and functioning at all, it's something to be proud of, not ashamed of," she wrote in her memoir Wishful Drinking.
Fisher was also featured in Stephen Fry's documentary The Secret Life of the Manic Depressive. A description of the Harvard event cited both of these projects as examples of how Fisher upholds values that are central to the Humanist Community at Harvard.
Past winners of the Annual Outstanding Lifetime Achievement Award in Cultural Humanism include Stephen Fry, Seth MacFarlane, director Joss Whedon, and author Sir Salman Rushdie. Fisher is the 10th honoree since the award was created in 2007.
Tickets for the award ceremony go on sale March 29 at the Harvard Box Office.