Celebs
Boston celebrities react to Prince's death
The musician died Thursday. He was 57.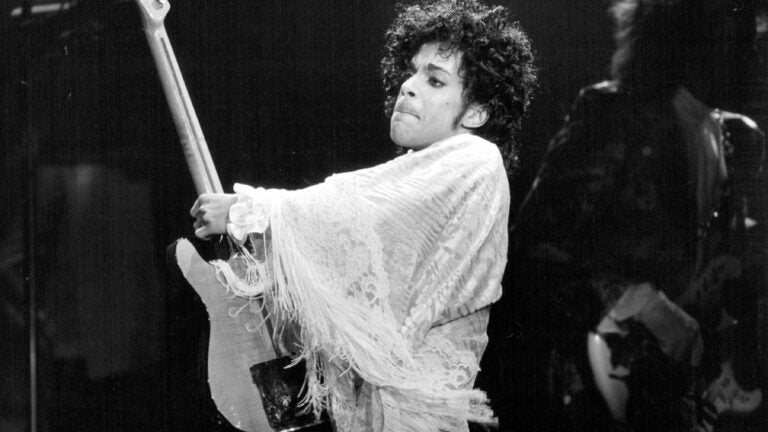 Pop music legend Prince died at age 57 in his Minnesota home on Thursday.
The singer's publicist confirmed the news to the Associated Press, and said that there are "no further details." The superstar—one of the most inventive musicians of his era— cancelled shows in Atlanta early April, citing the flu. Prince was touring and recording up until his death, according to the AP. He released four albums in the last 18 months.
Local personalities, athletes, and performers reacted to the news of Prince's death with shock, sadness, and memories.
Wow. I'm completely stunned and crushed. The music world has lost a legend. Prince was one of a kind. A talent unlike any other.

— Chris Evans (@ChrisEvans) April 21, 2016
#RIP #Legend pic.twitter.com/sxRKzPbthu

— Julian Edelman (@Edelman11) April 21, 2016
Life, is so precious.#RIPPrince

— Donnie Wahlberg (@DonnieWahlberg) April 21, 2016
Loved #Prince. Saddened about his premature passing. Watching #PurpleRain tonight.

— Scott P. Brown (@SenScottBrown) April 21, 2016
Today, we mourn the loss of an artist who embodied creativity and passion ? #RIPPrince

— NKOTB (@NKOTB) April 21, 2016
"It's such a shame our friendship had to end." #RIPPrince

— Uzo Aduba (@UzoAduba) April 21, 2016
Very sad to see this. RIP. https://t.co/XUeb3ozOOJ

— Charlie Baker (@CharlieBakerMA) April 21, 2016
I'm in shock!! #Prince has passed away at the age of 57

— maria menounos (@mariamenounos) April 21, 2016
There will never be another ?Purple Rain Prince AVI – YouTube https://t.co/yfP1j1XrJj

— Ellen Pompeo (@EllenPompeo) April 21, 2016
#RIPPrince ? we love you. Your music and artistry will live on forever.

— Jordan Knight (@jordanknight) April 21, 2016
Y'all just don't understand: #Prince provided the soundtrack to every meaningful phase of this dude's life. #IAmShaken

— Mo Cowan (@mocowan) April 21, 2016
RIP Prince. The only person I ever saw a crowd part for.

— Seth Meyers (@sethmeyers) April 21, 2016
https://twitter.com/ElizabethBanks/status/723234011791790080