Celebs
Jenny Slate on boyfriend Chris Evans: 'We're just like both two teenagers from Massachusetts'
New couple alert.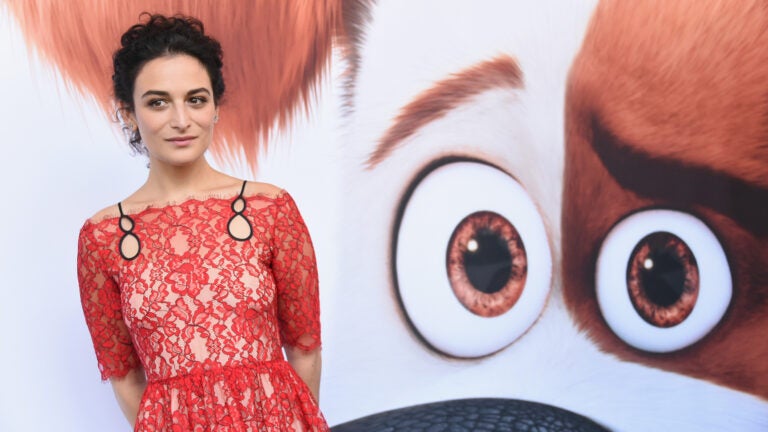 Rumors flew back in May about an allegedly budding romance between two Massachusetts actors: Chris Evans and Jenny Slate. Now, the pair have made it official in the most Hollywood of ways, with a red carpet debut.
Slate, who's known for her brief stint on Saturday Night Live and voicing Marcel the Shell on YouTube, brought Evans along as her date to Saturday's premiere of her new movie The Secret Life of Pets. They avoided taking pictures together on the red carpet, but they did pose for cameras inside the theater.
EXCLUSIVE: Jenny Slate is the cutest when talking about her new boyfriend, Chris Evans! https://t.co/sivkZm133w pic.twitter.com/HqSTUemOer

— EntertainmentTonight (@etnow) June 27, 2016
"I haven't really had a very large premiere before so it's nice having someone who sort of knows how it goes," Slate told ET Online. (Evans plays Captain America, if you thought the face under that beard looked familiar.) "And also honestly, we're just like both two teenagers from Massachusetts."
Slate grew up in Milton, while Evans hails from Sudbury. Slate also explained to ET that though they didn't know each other as kids, their hometowns are just 30 minutes apart. (Actually it's more like 42 minutes if we're being completely accurate, but who's counting?)
"So it feels like I got my dream seventh grade boyfriend," she added.