Celebs
Chris Evans and Jenny Slate's relationship is reportedly over
The two actors are both from the area and star in a movie coming out in April.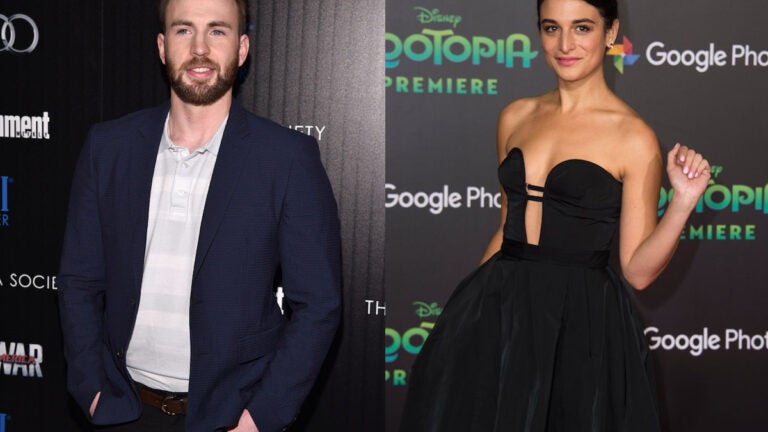 A pair of Hollywood actors with local roots have reportedly ended their relationship after less than a year of dating.
Sudbury native Chris Evans (The Avengers, Fantastic Four) and Milton-born actress Jenny Slate (Obvious Child, Zootopia) are no longer a couple, according to multiple reports.
Us Weekly first reported the news, with a source telling the publication that the breakup was "completely amicable" and due largely in part to conflicting schedules. The source also said that the duo "remain very close friends."
The couple first publicly hinted at their relationship early in 2016 during an appearance on actress Anna Faris's relationship podcast.
"I didn't know what to expect when I met Chris," Slate said on the podcast. "I was a little scared. I kind of felt like, 'I don't know him and he's a giant man with huge muscles and he's Captain America. How could we ever connect?' […] The first night we hung out, I was like, 'Oh, I could hang out with Chris for like 90 hours.'"
Evans said he and Slate were "like the same animal."
"Oddly enough, I've only known Jenny for a few months, which is insane to say," he said on the podcast.
Evans and Slate initially connected while filming Gifted, which stars Evans as the guardian of his deceased sister's genius daughter, Mary, and Slate as Mary's teacher. Gifted is slated to hit theaters April 7.