Celebs
Tom Brady commented on Gisele Bundchen's Instagram like a smitten high schooler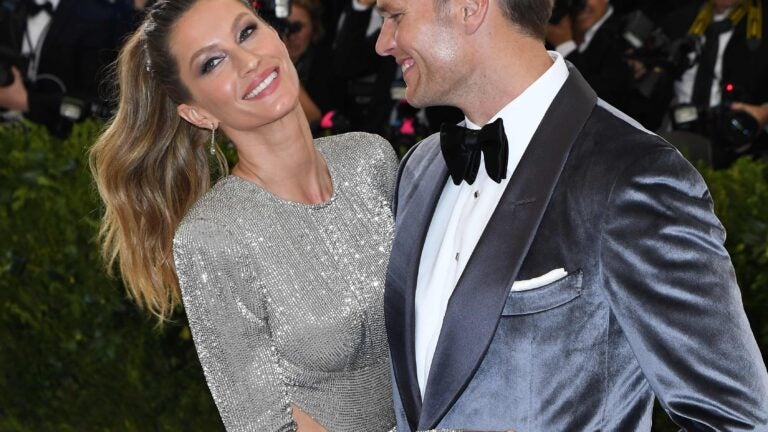 Tom Brady and Gisele Bundchen stole the spotlight at the Met Gala Monday night, walking the red carpet in a gray velvet Tom Ford tuxedo and a low-backed Stella McCartney gown, respectively.
Also noteworthy? How the duo spent the night flirting like they were in high school.
Brady and Bundchen could be seen kissing and snuggling in multiple photos from the gala, for which the duo served as co-chairs along with Katy Perry and Pharrell Williams.
Brady certainly seemed aware of the duo's PDA. When Bundchen posted a photo on Instagram of the couple Tuesday afternoon, Brady left a comment noting his cheeky hand placement. "Hand position A+," he wrote.
The duo's fans ate it up, serenading the quarterback with comments like, "There you go tommy boy!" and, "Brady a savage." (In this case, that's meant as a good thing.)