Celebs
These celebrities are all taking the same Harvard class right now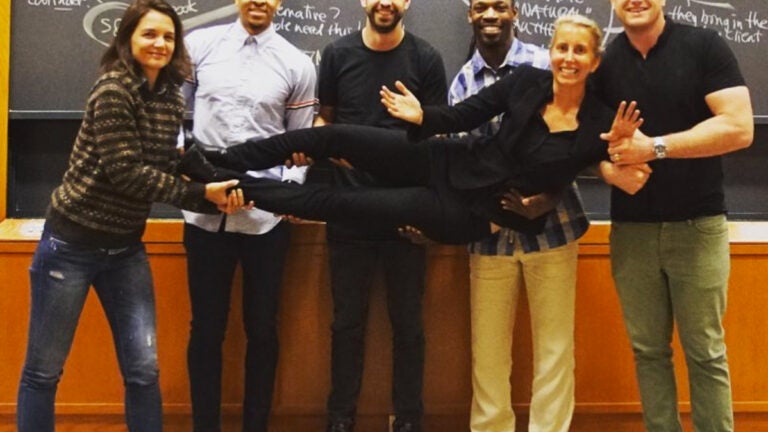 Katie Holmes is getting down to business in a Cambridge classroom.
The actress posted an Instagram photo of her desk at Harvard Business School, where she's taking a course called "The Business of Entertainment, Media and Sports," taught by HBS Professor Anita Elberse.
And Holmes is hardly the only famous student in the class. Elberse posted an Instagram photo of herself getting lifted up by five of her more famous students this semester: Holmes, Portland Trail Blazers shooting guard C.J. McCollum, former Jacksonville Jaguars cornerback Rashean Mathis, Irish rugby union player Jamie Heaslip, and Spanish soccer superstar Gerard Piqué, whom People reports has been spotted around Boston with his partner, pop star Shakira.
Elberse's class, which is part of HBS's Executive Education program, has attracted a fair number of famous students in the past, as well. Last June, entertainer LL Cool J, actor Channing Tatum, Los Angeles Clippers point guard Chris Paul, and San Antonio Spurs power forward Pau Gasol all took the course.
https://www.instagram.com/p/BGKxeUHjq_y/?taken-by=anitaelberse