Celebs
Maria Menounos had surgery to remove a brain tumor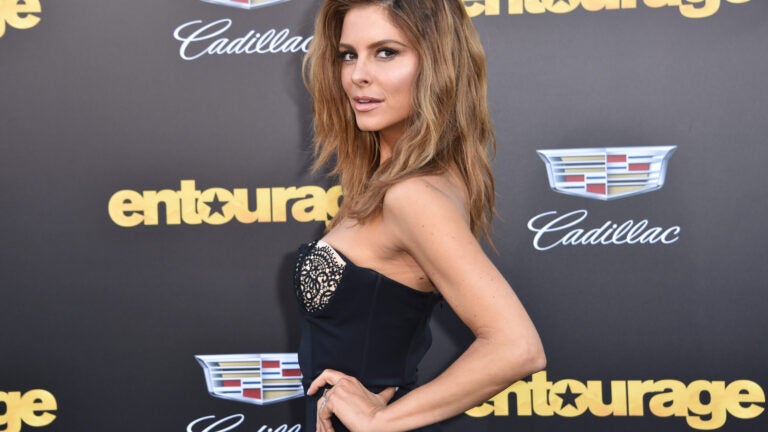 Entertainment correspondent and Medford native Maria Menounos had a golf ball-sized brain tumor removed in June, on her 39th birthday, People magazine reports in its latest cover story.
"I'd been getting lightheaded on set and having headaches," Menounos told People. "My speech had gotten slurred and I was having difficulty reading the teleprompter."
According to the publication, an MRI revealed that Menounos had "a golf-ball-size meningioma brain tumor that was pushing on her facial nerves." All of this was discovered while Menounos was caring for her mother, who is battling stage 4 brain cancer.
"I didn't cry. I actually laughed," Menounos told the publication. "It's so surreal and crazy and unbelievable that my mom has a brain tumor—and now I have one too?"
Menounos told People that while she's still healing from the seven-hour procedure, her surgeon was able to remove 99.9 percent of the tumor, which was benign. She said there's "a six to seven percent chance" the tumor could return.
"I don't have my balance fully yet but as long as I'm holding on to Keven, I'm sturdy and fine," Menounos said, referring to her fiancé, Keven Undergaro, who popped the question in March after 19 years of dating. "My face is still numb. This is something that takes at least a month of healing, but I'm getting stronger and stronger every day and I'll be back to normal very soon."
Late Monday morning, Menounos posted a photo of herself and her mother on Instagram, thanking well wishers for their prayers and support.
"I want you all to know that I'm ok!," Menounos wrote in the photo caption. "Seriously I'm recovering well and should be as good as new very very soon! Luckily I don't need any further treatments but I can't say the same about my mom. So please keep her in your prayers."
E! News also announced Monday morning that Menounos was resigning from her position as a news anchor at the network.
"I am so grateful for the past three years at E!. I had such an amazing time co-hosting with Jason Kennedy and working everyday with the wonderful roster of talent on the show including producers, staff and crew," Menounos said in a press release, as reported by the network. "It was such a special, good-hearted group and one I'll always consider family."