Celebs
Ben Affleck apologizes after actress says he groped her on 'TRL'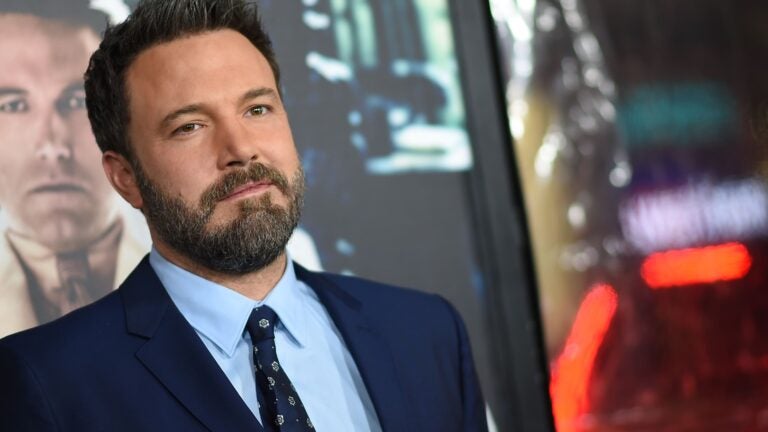 Ben Affleck has apologized for "acting inappropriately" toward actress Hilarie Burton, who says the actor groped her while she was hosting MTV's Total Request Live in 2003.
After Affleck posted a statement Tuesday about Harvey Weinstein's sexual misconduct, a Twitter user wrote that the actor "grabbed Hilarie Burton's breasts on TRL once. Everyone forgot though."
"I didn't forget," Burton replied.
I didn't forget.

— Hilarie Burton (@HilarieBurton) October 10, 2017
On Wednesday, Affleck tweeted a response, admitting to acting inappropriately, but not directly acknowledging what he was apologizing for.
I acted inappropriately toward Ms. Burton and I sincerely apologize

— Ben Affleck (@BenAffleck) October 11, 2017
Burton also posted a video from TRL Uncensored that features a clip in which Affleck asks her, "How old are you, 19?"
Burton wasn't the only actress to call out Affleck.
In its far-reaching Oct. 5 article about Weinstein's sexual misconduct, The New York Times reported that actress Rose McGowan settled a lawsuit with Weinstein for $100,000 after a 1997 hotel room incident. McGowan tweeted that Affleck knew about Weinstein's behavior, something Affleck did not acknowledge in his social media statement.
@benaffleck "GODDAMNIT! I TOLD HIM TO STOP DOING THAT" you said that to my face. The press conf I was made to go to after assault. You lie.

— rose mcgowan (@rosemcgowan) October 10, 2017
When the Times asked McGowan to clarify her tweet, asking if she was asserting that Affleck knew about Weinstein's actions because McGowan had told Affleck in the past, and that she was accusing Affleck of lying in his social media statement because he didn't acknowledge that he knew about Weinstein's behavior, the Times said that McGowan replied, "I am saying exactly that."
Later Wednesday, social media users began recirculating a clip of Affleck from a 2004 interview with Montreal TV host Anne-Marie Losique during which Affleck was promoting the Miramax film Jersey Girl. In the clip, Affleck, with Losique in his lap, compliments her breasts as "very firm, suspiciously firm" and says that the stations would like it better if she did her show while topless.
Also on Wednesday, makeup artist and author Annamarie Tendler, who is married to comedian John Mulaney, tweeted that Affleck grabbed her butt at a 2014 Golden Globes party.
"I would also love to get an apology from Ben Affleck who grabbed my ass at a Golden Globes party in 2014," Tendler tweeted.
He walked by me, cupped my butt and pressed his finger into my crack.

— Annamarie Tendler (@amtendler) October 11, 2017
Like most women in these situations I didn't say anything but I have thought a lot about what I'd say if I ever saw him again.

— Annamarie Tendler (@amtendler) October 11, 2017
Ben Affleck's representatives did not immediately respond to a request for comment Thursday morning.