Celebs
At Grammys, Dave Chappelle leads a comic interlude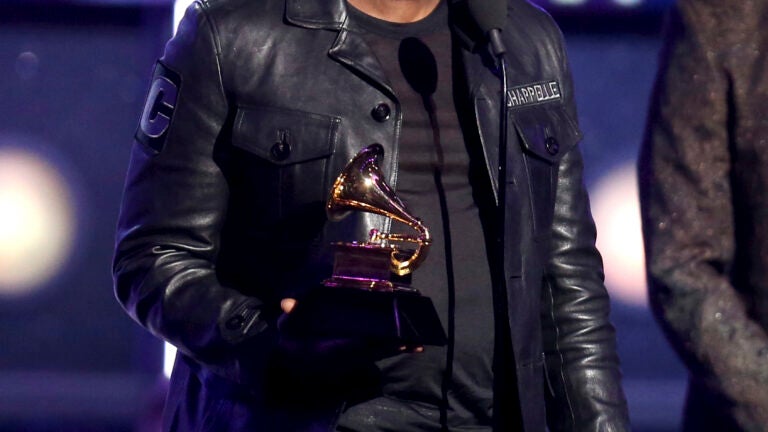 NEW YORK (AP) — The 60th Grammy Awards primetime broadcast featured no awards handed out for rock or R&B, but comedy — and Dave Chappelle — got the spotlight on music's biggest night.
Chappelle won best comedy album for his first comedy album in more than 12 years: the double album to his first two Netflix specials, "The Age of Spin" and "Deep in the Heart of Texas." It was one of just nine awards presented in the primetime broadcast (75 awards were handed out in the streaming-only pre-show). Trevor Noah said it was the first time best comedy album made the broadcast because Adele hasn't recorded one yet.
"Boy, I am honored to win an award, finally," said Chappelle of his first Grammy. His "Chappelle's Show" was nominated for three Emmys in 2004 but won none.
Chappelle won over Jim Gaffigan, Sarah Silverman, Jerry Seinfeld and Kevin Hart. It was something of a foregone conclusion for Chappelle, whose return to stand-up has sparked sold-out shows nationwide and led to what Netflix said was its most-watched comedy specials. Earlier in the show, Gaffigan joked that Chappelle, with the award in the bag, had enlisted him to write Chappelle's acceptance speech.
Chappelle kept his remarks brief, concluding, "See you on Monday." But the comedian was a central part of the broadcast. He joined Kendrick Lamar, Bono and the Edge for the broadcast's opening number. And he also presented the award for best rap album to Lamar, tossing in a shout-out to A Tribe Called Quest and the late Phife Dawg.
"Just remember guys, we're all winners," said Chappelle as he opened the envelope.
Lamar's performance of his song "XXX" was heavy with provocative imagery, including an American flag waving behind him, dancers dressed in military fatigues and men in red hoodies whom Lamar mimed shooting one by one. Twice the music paused for Chappelle, on the side of the stage, to make wry observations.
"I just wanted to remind the audience that the only thing more frightening than watching a black man be honest in America is being an honest black man in America," he said. "Sorry for the interruption. Please continue."
___
This story corrects the spelling of the late rapper Phife Dawg's stage name.
___
For full coverage of awards season, visit: https://apnews.com/tag/AwardsSeason