Celebs
Gisele loves Munchkins just like everyone else
"I cannot have one. I have to have, like, 10."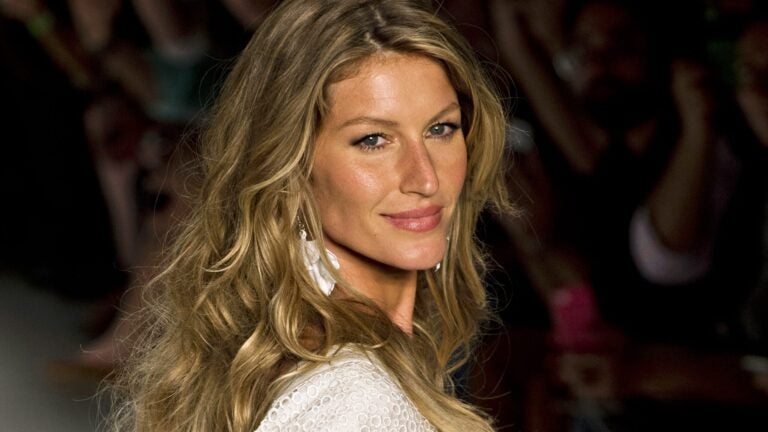 She may be married to famously strict dieter Tom Brady, but Gisele Bundchen is a big fan of Munchkins.
That's according to a new story in The Wall Street Journal Magazine, which has Bundchen on the cover of the April issue.
"Oh, my God," Bundchen told the magazine in reference to the miniature Dunkin' Donuts sweet, which she said Brady began bringing to their son Benjamin's hockey practice. "I cannot have one. I have to have, like, 10. They're so tiny…. It's a guilty pleasure."
Bundchen revealed plenty more in the WSJ. Magazine interview, including new thoughts on her concerns about Brady getting a concussion, how she felt about "Tom vs. Time," and which of the duo cares more about their hair. (Spoiler alert: She says it's Tom.)
Despite being an internationally renowned supermodel, Bundchen insisted that she's never influenced Brady's own distinct fashion style.
"I've never in my life told him to wear anything," Bündchen told the publication. "You should see our closets….It's so funny. I would say that he likes fashion more than I like fashion. I would say he's changed his haircut in one year more than I've changed in my whole life."
Bundchen also said that she had nothing to do with Brady's recent documentary series, and that despite some people assuming she must have pressured Brady into making the film, "he's the one who had to come and ask me" to let cameras inside of their home.
Bundchen also addressed the oft-discussed topic of concussions, and why she has voiced concerns about Brady suffering from them while playing for the New England Patriots.
"I'm entitled to have my concerns because my husband is the father of my children," Bundchen said. "If you don't have your health, what do you have?"
Nevertheless, she told WSJ. Magazine that she knows that Brady's decision on whether to keep playing football or not is ultimately his choice, and his alone.
"It's not my decision to make," she said. "It's his decision, and he knows it. It wouldn't be fair any other way."