Celebs
Are Olivia Culpo and Danny Amendola back together?
TMZ published photos of the pair, reportedly from a wedding this past weekend.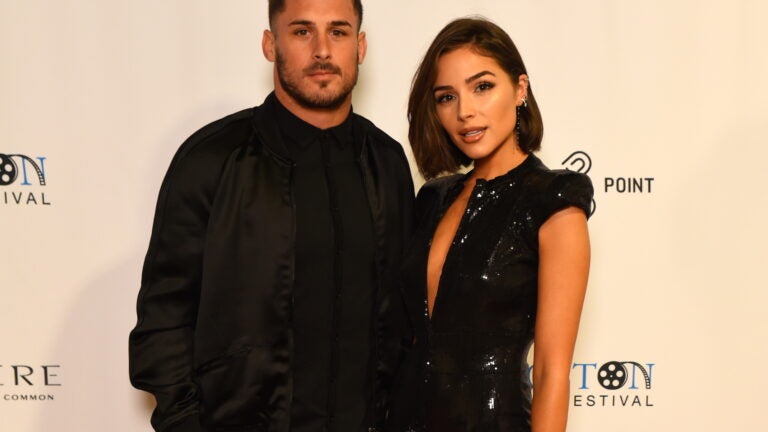 Former Patriots wide receiver Danny Amendola and former Miss Universe Olivia Culpo broke up earlier this year, ending their two-year relationship. But that may not be the end of the story for the duo.
TMZ published photos of Amendola and Culpo, reportedly from a friend's wedding in Houston on Saturday. The website reported that Amendola was in the wedding party and brought Culpo as his date, and that the two "were doing lots of kissing, hugging, and hand-holding."
Olivia Culpo and Danny Amendola Back Together at Friend's Wedding https://t.co/NTYIplsqm2

— TMZ (@TMZ) June 10, 2018
Culpo, a Rhode Island native and onetime BU student, confirmed the pair's breakup during an Access Live appearance in March, but deflected when asked if she and Amendola were still in contact.
"Everybody goes through breakups in life," Culpo said. "It is sort of just — everybody has their own way of handling it. It's something that I'm definitely not going to get into at this moment, but I'm sure everybody can relate to heartbreak."