Celebs
Alan Dershowitz plans event to answer critics on Martha's Vineyard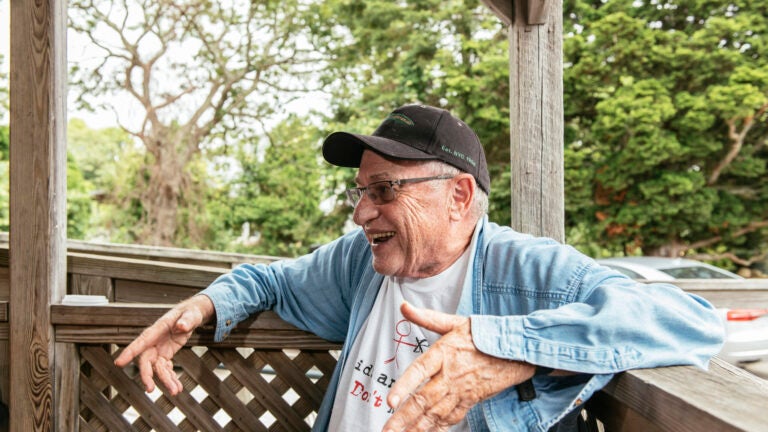 Remember when Clint Eastwood stood on the stage at the 2012 Republican National Convention and addressed an empty chair?
Well, the bewildering scene may be repeated on Martha's Vineyard next week when former Harvard Law professor Alan Dershowitz speaks at the Katharine Cornell Theater. Billed as "an evening with Alan Dershowitz,'' it's really an opportunity for the celebrated legal scholar to answer critics — and there are many on the island — who are unhappy about Dershowitz's defense of President Trump.
"I want to start a civil, serious dialogue on the Vineyard about the civil liberties implications of the current efforts to impeach or prosecute President Trump,'' Dershowitz said in an e-mail Wednesday. "I will take only critical questions and will remain until every critic has an opportunity to challenge me. "
At issue is Dershowitz's outspoken opposition to the appointment of a special counsel to investigate Trump's ties to Russia. That view, expressed during Dershowitz's frequent appearances on cable news shows and in his latest book, "The Case Against Impeaching Trump,'' has proven to be extremely unpopular on the island, a notoriously liberal enclave, and turned some longtime friends into enemies.
The rift erupted into public view last week after Dershowitz wrote that some on the Vineyard were "shunning'' him because of his relationship with the president. His critics, including prominent LA entertainment lawyer Walter Teller and MIT professor Nicholas Negroponte, responded with angry e-mails explaining the estrangement.
Dershowitz arranged the July 18 event at the theater in Vineyard Haven with help from the League of Women Voters of Martha's Vineyard, and he's invited everyone who disagrees with him on the issue of the special counsel to attend — and, if they like, to debate the issue.
So far, he says, he hasn't heard from anyone who's planning to attend.