Celebs
Director Eli Roth and Lorenza Izza announce split with some real talk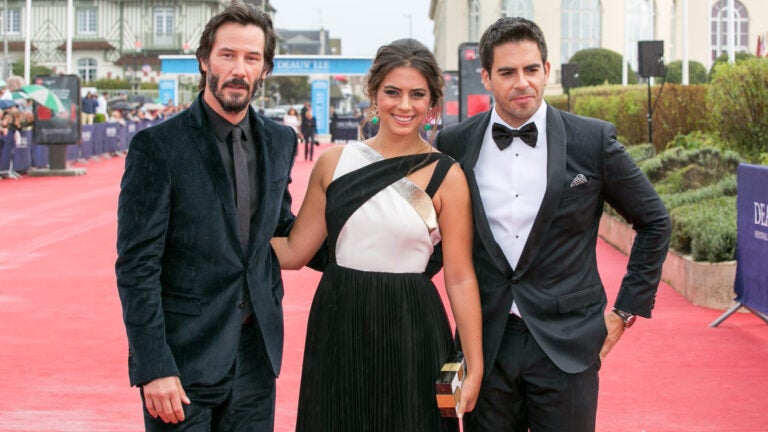 Most of the time, when a couple separates, there's little fanfare, just the sad glug-glug of bourbon poured into a rocks glass.
The same can't be said of celebrity splits. Chris Pratt and Anna Faris posted the news of their breakup on Facebook. Gwyneth Paltrow and Chris Martin announced theirs on Goop, her lifestyle website. And Channing Tatum and Jenna Dewan Tatum issued a joint statement to People.
In general, these missives brim with words like "loving'' and "grateful.'' It's been a "journey.'' They hope fans will respect their privacy.
Newton-bred director Eli Roth employed some of those platitudes Monday in an Instagram post announcing that he and actress Lorenza Izzo (pictured together) will divorce after six years of marriage. But he also injected a little dark comedy into the statement that felt, well, fitting coming from Roth, 46, the creator of horror films like "Hostel'' and "Cabin Fever.''
"We've had an incredible journey together, we love each other very much, and will remain the best of friends,'' the statement said, before it veered into a more … candid territory.
"We wish to continue working together creatively and are ultimately separating so we don't [expletive] kill each other.''
The post is signed, sweetly: "With love, Lorenza and Eli.''
Roth, a Newton South grad, and his soon-to-be ex have done several projects together, by the way, including the 2013 cannibal horror film "The Green Inferno'' and 2015's "Knock Knock,'' with Keanu Reeves.
HAYLEY KAUFMAN