Celebs
What Spike Lee said to Barack Obama on a Martha's Vineyard golf course
"I could see on his face — that shock," Lee said in the latest Time cover story. "It was Aug. 12, year of our Lord, 2017."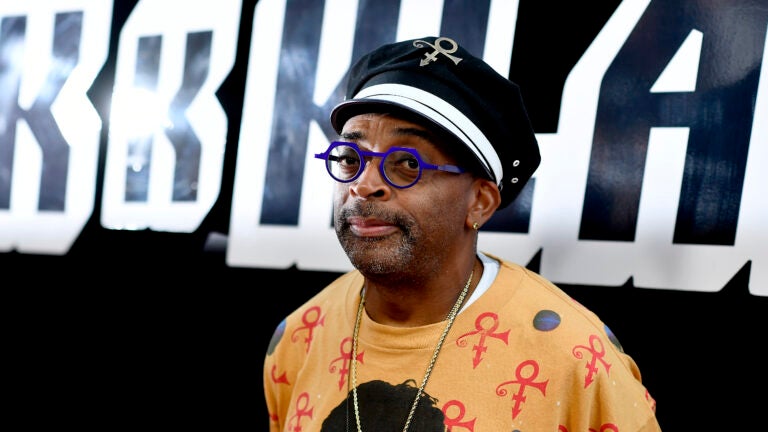 Much like former President Barack Obama, director Spike Lee is a frequent vacationer on Martha's Vineyard. He even owns a home in Oak Bluffs near Farm Neck Golf Club, a course Obama frequents.
While Obama and former first lady Michelle Obama may have seen Lee's 1989 film "Do The Right Thing" on their first date, and while Lee told Time magazine in its most recent cover story that he's taken Obama out on his boat, he also said he's not in touch with the 44th president.
"I don't have his number," Lee said. "He ain't calling me. We ain't got it like that."
However, Lee said he walked through his backyard and up to Obama when he saw him on the golf course just about one year ago, on Aug. 12, 2017. That was the day that Heather Heyer, 32 was killed while counter-protesting a white nationalist rally in Charlottesville, Virginia.
"I said, Mr. President, did you hear what happened in Charlottesville? He hadn't," Lee told Time. "I could see on his face — that shock. It was Aug. 12, year of our Lord, 2017."
Time wrote that a spokesperson for Obama declined to comment.
The death of Heyer stayed in Lee's mind, so much so that he called her mother, Suzanne Bro, to ask permission to use footage of Heyer's death in his newest film, "BlacKkKlansman," which opened nationwide Thursday. The film chronicles the true story of a black police detective who infiltrated the KKK while the organization was making efforts to moderate its message in order to appeal to a broader swath of Americans.
Lee told Time that Heyer's death was a "horrific act of homegrown, red, white and blue, cherry-pie terrorism." He said he was unswayed by criticism that Heyer's death only drew attention because of her white skin color.
"I consider her a martyr," Lee said. "It don't matter what nobody else says."