Celebs
John Krasinski is getting a Smithsonian award
The Newton native won in the Visual Arts category.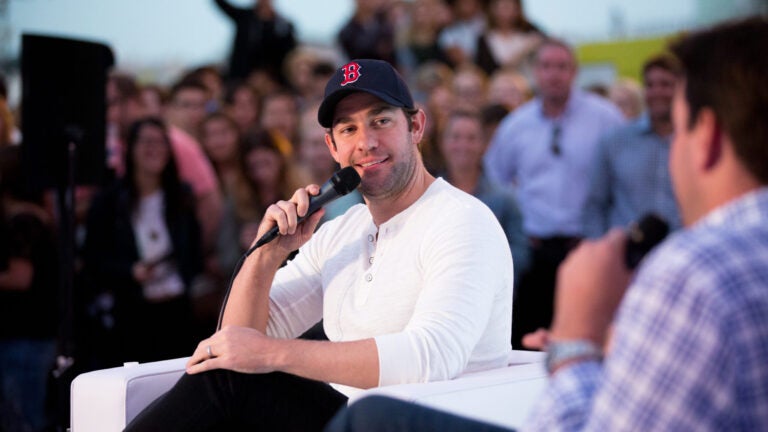 Boston is on a winning streak, and now Newton native John Krasinski is getting a piece of the glory.
The actor and director is among the recipients of Smithsonian magazine's seventh annual American Ingenuity Awards, announced Thursday. The awards are meant to "honor individuals who are transforming American culture," according to a statement.
"One of the criteria is that somebody needs to have done something amazing within the last year," said Michael Caruso, vice president of live events and the editor in chief of Smithsonian magazine. "So it's a very current time of their career kind of award."
Krasinski is being recognized in the Visual Arts category, "which we thought was particularly appropriate because the award is for his movie 'A Quiet Place,' which was just a spectacular example of the visual arts, partly because there's almost no sound," Caruso said.
Noah Jupe and Millicent Simmonds, who play Krasinski's children in "A Quiet Place," will present the award to Krasinski at a Dec. 5 ceremony at the National Portrait Gallery in D.C., according to Caruso.
That same day, Krasinski will appear at the the second annual Smithsonian Ingenuity Festival to discuss the horror film and his career. The festival will feature a series of free events beginning on Nov. 29.
Krasinski is writing the sequel to "A Quiet Place," and the film has an expected release date of May 15, 2020. 
Other 2018 American Ingenuity Award honorees include musician and actress Janelle Monáe, who is being recognized for Performing Arts; stand-up comedian and actor John Leguizamo, who is being recognized for History; and the Parkland survivors and March for our Lives organizers, who are being recognized for Youth.