Celebs
John Cena will not appear in WWE event in Saudi Arabia
The news was confirmed in a Monday night episode of WWE's "Raw.''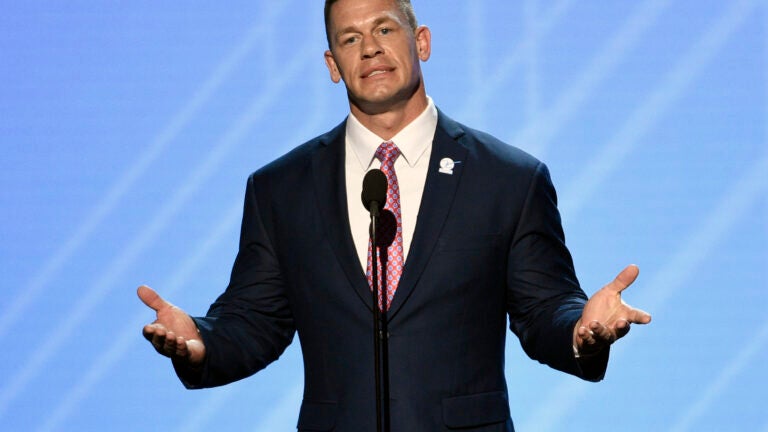 Wrestler and actor John Cena won't be participating in Friday night's WWE Crown Jewel promotion in Saudi Arabia, as had been previously planned. The news was confirmed in a Monday night episode of WWE's "Raw'' during a conversation between Baron Corbin, the acting general manager of "Raw,'' and MMA fighter Bobby Lashley.
"Wait a minute,'' Lashley said. "I thought that tournament was already full. Who am I replacing?''
"Someone who didn't qualify,'' Corbin said. "You're gonna replace John Cena.''
Cena's absence comes in the wake of criticism about the WWE's decision to go forward with the Crown Jewel event in Riyadh after the disappearance of Jamal Khashoggi, a Saudi journalist and contributor to the Washington Post who was reportedly murdered inside the Saudi consulate in Istanbul. Khashoggi was a vocal critic of the Saudi regime under Saudi Crown Prince Mohammed bin Salman.
Cena has yet to make a public comment about not appearing at the Crown Jewel.
Born and raised in Massachusetts, Cena is a 16-time WWE champion and one of its biggest names. In the past few years, Cena has branched out into acting, with roles in "Trainwreck'' and "Blockers.'' He hosted "Saturday Night Live'' in late 2016.
Lillian Brown