Celebs
Bethenny Frankel posts Christmas photos with Boston producer Paul Bernon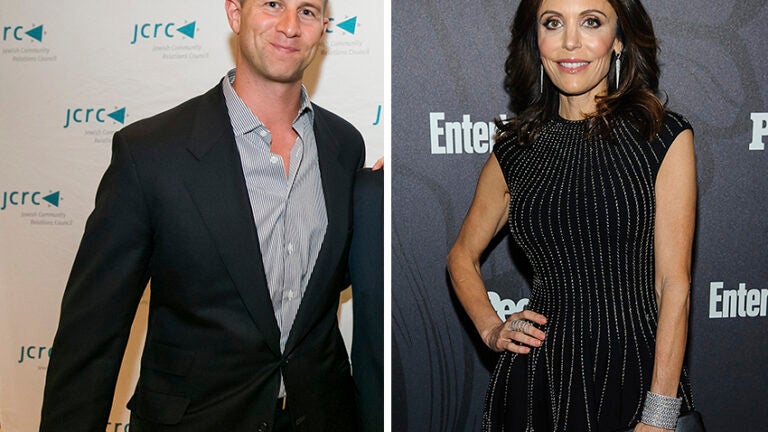 It looks like "Real Housewives'' star Bethenny Frankel has bounced back after a terrifying ordeal with anaphylactic shock Dec. 16 that landed her at Newton-Wellesley Hospital for two days.
Frankel posted two Instagram photos on Christmas that showed her looking healthy and relaxed while seated next to her boyfriend, Boston film producer and real estate developer Paul Bernon. In one photo, a lush ocean coastline is visible in the distance.
"Bye Bye Dominican Republic,'' Frankel's post reads. "What a beautiful country of beautiful people. #healingretreat #feliznavidad''
The couple appears to be on a patio with an infinity pool nearby. A small table, with what looks to be a pair sunglasses and cocktail, fills out the frame. A second photo shows the couple cuddling: Frankel, 48, wears a blue off-the-shoulder top, a heart necklace, and sunglasses; Bernon wears a black zip-up hoodie and sunglasses of his own.
The post had more than 75,000 likes by Wednesday morning.
The setting is a long way from where Frankel, the entrepreneur behind the Skinny Girl brand, found herself just 10 days earlier. That day, according to a Twitter post, a rare fish allergy — triggered by some soup — left Frankel unconscious for 15 minutes.
She said she was rushed to the emergency room and ICU for two days. Besides crediting 911 and an EpiPen for her survival, Frankel also tweeted that her boyfriend played a crucial role.
"He saved my life,'' she wrote.
Bernon, 41, is a managing partner at Rubicon Real Estate LLC and the cofounder of Burn Later Productions. The production company, formed in 2013, has made several independent films, including "Drinking Buddies,'' starring Olivia Wilde and Anna Kendrick, "Hearts Beat Loud,'' with Nick Offerman, Kiersey Clemons, and Toni Collette, and "A Kid Like Jake,'' starring Jim Parsons, Claire Danes, and Octavia Spencer.