Local
Kevin Spacey pulled over at airport for speeding after Nantucket court appearance
The actor was given a verbal warning.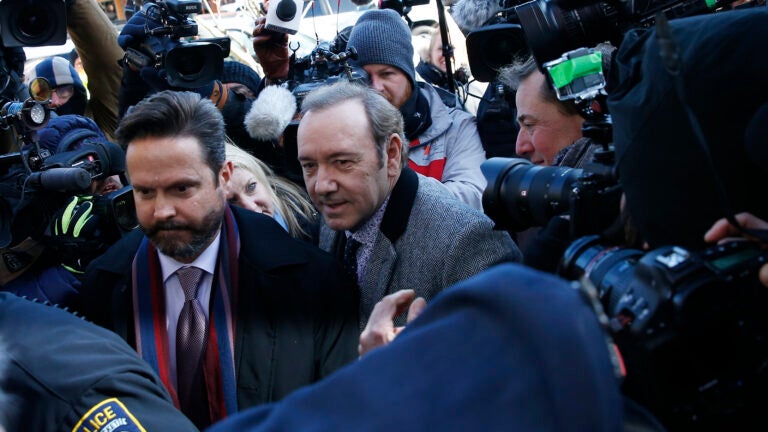 After pleading not guilty to groping a teenager at his arraignment on Nantucket Monday, actor Kevin Spacey was pulled over for speeding as he was leaving Reagan National Airport in Virginia, an official said.
Spacey was pulled over by Metropolitan Washington Airports Authority police officers Monday afternoon as he was leaving the airport property, just across the Potomac River from the heart of Washington, D.C., said Athena Hernandez, a spokeswoman for the authority.
Hernandez said she did not know what time Spacey was pulled over, what kind of car he was driving, or how fast he was allegedly driving. He was given a verbal warning, she said.
TMZ first reported the traffic stop.
Spacey, a two-time Oscar winner, appeared in a Nantucket courtroom Monday morning to face charges of sexually assaulting a teenager after plying him with drinks at a bar on the island in 2016.
At the hearing, Spacey, 59, was released on personal recognizance and ordered to stay away from the alleged victim. In court documents, his lawyers denied the allegations as "patently false'' and described the encounter as "mutual and consensual flirtation, nothing more.''
Spacey, who was identified in court documents by his given name, Kevin Fowler, left the courthouse without speaking to reporters, through a door typically reserved for defendants in custody.