Celebs
Bruce Springsteen made a surprise visit to an Irish pub in Boston
The Boss swapped Thunder Road for Boylston Street on Friday.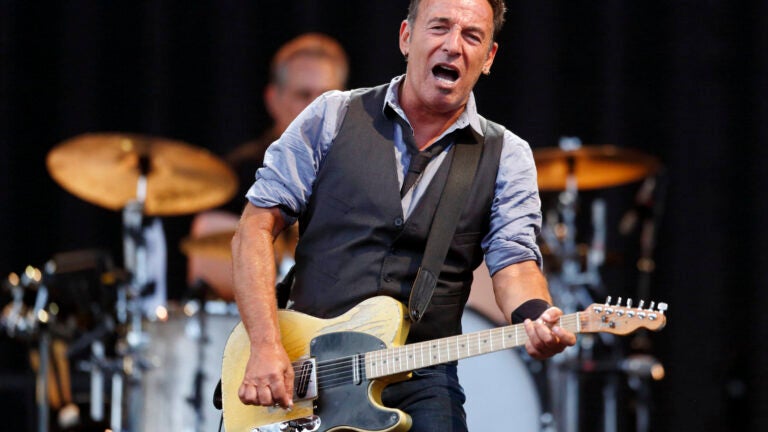 Boston became BossTon this past weekend.
On Friday, Bruce Springsteen made an unexpected visit to The Bebop, an Irish pub on Boylston Street that opened in 2017 and is known for its live music.
Bebop owner Tommy McCarthy said The Boss, whose son Evan attended Boston College, walked in with his wife and another woman and spent some time listening to the performer that evening, a local musician who had signed up to play a 40-minute spot.
"He enjoyed the music, had a couple of drinks, we shook hands, and he was on his way," McCarthy said. "He said he'd like to stop by again when he's in town. It was all positive."
Bruce Springsteen popped into the Bebop this evening for a quick drink! Very impressed with the place unfortunately didn't have time for a song!

Posted by The Bebop on Friday, January 11, 2019
McCarthy, an Ireland native, is a musician himself and also owns The Burren, a music-centric Irish pub in Somerville.
"The reason why I opened The Bebop was because of the location for the music," McCarthy said, referring to the bar's proximity to the Berklee College of Music. "Both my wife and I are musicians, so to have Bruce Springsteen pop in was pretty amazing, you know? We were quite surprised."
As remarkable as the visit was, it wasn't McCarthy's first time hosting a worldwide star in his pub. McCarthy welcomed U2 to The Burren in 2009 after the Irish group played a show at Somerville Theatre.
Friday's quick stop at the Bebop wasn't the only impromptu appearance Springsteen made this past weekend. According to the Associated Press, the Boss quietly watched a screening of the film version of his recent Broadway show at Monmouth University in Long Branch, N.J. on Sunday. Springsteen escaped the notice of most of the audience, walking in 10 minutes after the film began, wearing a baseball cap, and exiting through a back door at the movie's conclusion, according to the Asbury Park Press.